De La Soul 3 Feet High... Production Notes
Production Notes
The album was recorded at New York's Calliope Studios, where Stetsasonic had made their records up to that point. The trio would travel into the city on the train from Long Island every day, carrying boxes of vinyl platters with them – some their own, some belonging to their parents, adding to the diversity of sounds that ended up on the record.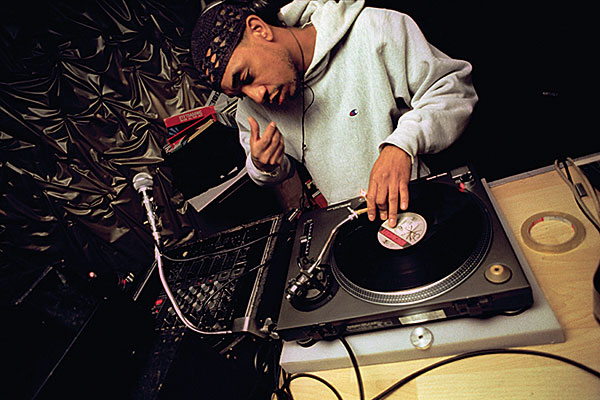 'We'd take records along to the studio', Mercer later told The Guardian, 'and say: "We need you to loop this portion of 'Magic Mountain' by Eric Burdon and War. We're going to rap over it and add a bunch of sounds". And that ended up being "Potholes In My Lawn".'
'Ideas came quickly', he added. 'We were mixing three songs a day, all egging each other on.'
Although only Mason was still at school, according to Paul Huston in a 1999 interview he gave to The Source he was still overseeing them in a slightly master-and-pupils fashion. 'After every studio session, I would write out a homework assignment', he said. 'You must have rhymes done for this song.'
He also told hiphop.com's Angus Batey: 'We'd just all be sitting around listening to stuff. They had a turntable set up and a mixer, and we all had stacks of records. "OK, play the beat on the main speakers, play it loud... Alright!". And then we'd have something playing, thinking about whatever was on the record... "Yeah! That'll work, but can we pitch-shift it so it'll fit in key? Yeah, that's good. Oh, yeah! That's hot!"'.
'It was just... whatever popped into mind. Every little idea, every little fantasy of wanting to do stuff, I was able to do. And they [De La Soul] were great to work with. Those guys are very artistic, and I learned a lot from them during that time. So it was a good trade-off.'