De La Soul 3 Feet High... Alternate Format Discography
Alternate Format Discography
ORIGINAL RELEASE (1989)
The original UK vinyl release of 3 Feet High And Rising came with an inner sleeve adorned with a comic strip about the band members. The 'Adrenalin' pressing of the LP [Big Life Records/Tommy Boy Records DLSLP1 – look for 'Adrenalin' on the runout groove] remains in demand now, but for audiophiles there's a drawback. Close to 35 minutes of music (and skits) are crammed onto each side of the record, meaning sound quality leaves something to be desired – low volume and weak bass being the chief complaints.
However, this release still comfortably outstripped the later 'Damont' pressing, which became notorious for being so quiet that listeners found themselves having to crank up the volume to double their usual level to hear it.
ORIGINAL CD RELEASE (1989)
The fact the group was also able to release the album on CD might well explain why they weren't too worried about the 60-plus minute set being too long to fit on a single LP without affecting sound quality. What's more, on a shiny silver disc they could make the album even longer, so the first UK CD edition of the album [DLSCD1] also offered punters the original 12in version of 'Plug Tunin'' as the penultimate track – the same track turned up as the album-closer on the US version of the CD [TBCD1019].
SPECIAL EDITION (2001)
To celebrate Tommy Boy's 20th anniversary, it reissued 3 Feet High And Rising as an expanded double-CD package in 2001, with 15 B-sides and remixes, remastered by New York engineer Andy VanDette [TBCD 1019]. It probably remains the best option for format-agnostics in terms of pure sound quality.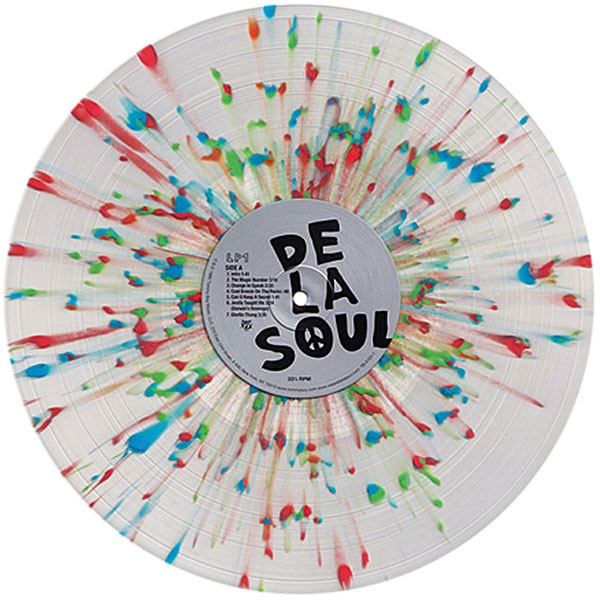 VINYL reissues (2001)
Tommy Boy obliged vinyl-loving De La Soul fans with a 2LP reissue at the same time as the expanded reissue [TBVL 1019], again part of its 20th Anniversary Series. There are no remixes here and no 12in version of 'Plug Tunin'', while 'Potholes In My Lawn' is resequenced at the end of side B. But otherwise it's a considerable improvement in terms of sound quality on previous vinyl incarnations, even if newcomers to the album will still find it lacking.
Since then, further reissues in the US through Rhino in 2013 [RI 8019] and a Vinyl Me Please series re-press [TB-5103-1] in 2019 on splatter vinyl have seen the light of day for collectors, but De La Soul fans still await a high-quality reissue.