Canton Reference 9K Loudspeaker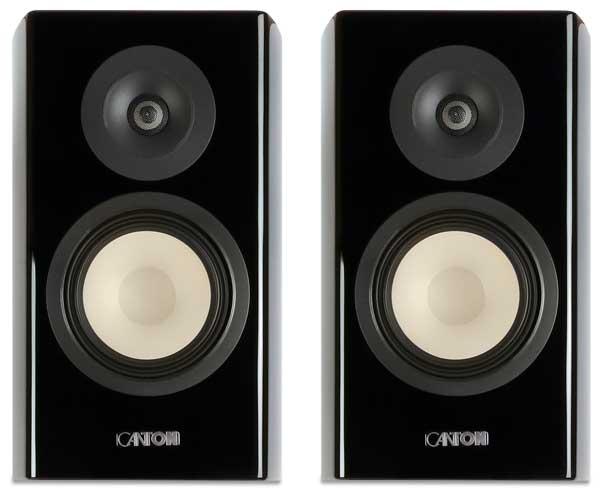 This well-established German brand's Reference K loudspeaker series starts off with a compact, but deep, standmount design and it sounds as polished as it looks...
What do you envisage when you think of 'serious speakers'? All too often it can seem that bigger means better, judging by some of the behemoths we've recently had through the HFN listening room. For a while it seemed that every speaker stood taller than us, and had a mass well into three-figure kilo territory, often with a price that would buy a very decent car, even in the current shortage-inflated market. In the face of all that, Canton's Reference 9K could look desperately unfashionable, standing as it does just 41cm tall and with a price of £2850 in either black, white or cherry veneer finishes, all with a multilayer lacquer topcoat.
Baby Of The Range
But if you think the Reference 9K is just another bookshelf/standmount design, you'd be wide of the mark – exquisitely put together and finished, this speaker is the epitome of 'small, but perfectly formed'. It might be the most compact model in a range going all the way up to the £24,000 Reference 1K floorstander but it exudes quality from start to finish: even the 14kg weight as you heft it from the box suggests this baby of the range might be something special. And with Canton's Reference 7K having already made an impression [HFN May '22], would this success translate into a smaller, more keenly priced model?
On first acquaintance, the Reference 9K is a fairly conventional two-way design, its bass output tuned with a substantial rear-venting port, but it's clear that the designers have been given the freedom to throw the book at this loudspeaker and its siblings. Canton describes the Reference K series as combining 'elegant design with high-end sound' and, as well as benefiting from recent investment in both R&D and testing facilities at Canton HQ, it's engineered and assembled in-house in Germany at a time when even some quite exotic models from other brands are being offshored for manufacture.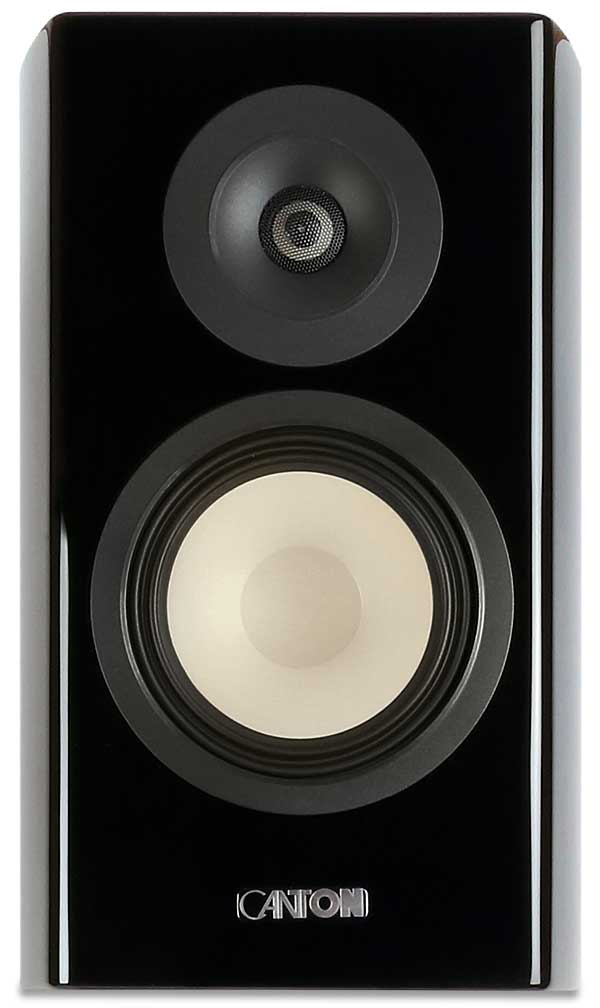 Quite apart from the in-house 25mm aluminium oxide/ceramic tweeter and 174mm 'ceramic tungsten' mid/bass driver, the cabinet is custom-constructed from a 50mm-thick laminate. Processed using heat and pressure to form the curved baffle and sides of the 'bow' shape, this both increases stiffness and minimises internal standing waves. Hand-finishing the 12-layer topcoat gives the speakers a mirror-perfect piano gloss that catches the light, emphasising the complex curves and general sense of solidity.
A six-core wire, developed specially for the speakers, is used for internal cabling just as the crossover, operating at around 3kHz, again uses components made for Canton. The crossover is split, and fed from a substantial bi-wire/bi-amp terminal panel with equally hefty jumper bars for single-wire use.
So you need have no worry about using heavy cables to connect these speakers, and the Canton LS650 stands – an extra £500 but supplied with our speakers – have generous channels to allow cables to be 'managed' (hidden). These stands are both solidly built and fillable with sand or whatever else takes your fancy to add even more mass. Of course, other 24in/60cm stands should also provide a good match for the Reference 9Ks.
Completing the speakers' design is a pair of magnetically attached grilles of somewhat prosaic board and cloth design; while using the speakers with them in place had nothing but a slight treble-taming effect on the sound, these grilles aren't exactly lookers. I greatly preferred the aesthetic of the '9Ks in the buff, the better to see that luscious lacquer and stylish drivers, a very slight off-axis listening position taming a marginal treble brightness with the speakers aimed straight at the ears.

Stress-Free Listening
On the subject of a good match, the design parameters of these speakers suggest they're moderately demanding of the partnering amplifier. Canton's specification includes an 87dB sensitivity and a slightly unhelpful 4-8ohm impedance rating although, as PM's Lab Report indicates, the Reference 9Ks have both a lower impedance and sensitivity by way of compensation for their generous bandwidth. Indeed, my immediate impression was of a small speaker with a surprisingly extended frequency response – my initial listening notes suggested that, if one had to use small speakers, you wouldn't be missing much by choosing these in place of a floorstanding alternative.