Allman Bros: Brothers And Sisters Page 2
The Allman Brothers Band released their self-titled debut LP in 1969, followed by Idlewild South in 1970. Although well received by the music press, neither album was particularly commercially successful, but Duane, who was the de facto leader, was confident that the group would succeed. And despite playing slide guitar extensively on Derek And The Dominos' Layla And Other Assorted Love Songs he declined an invitation to join them.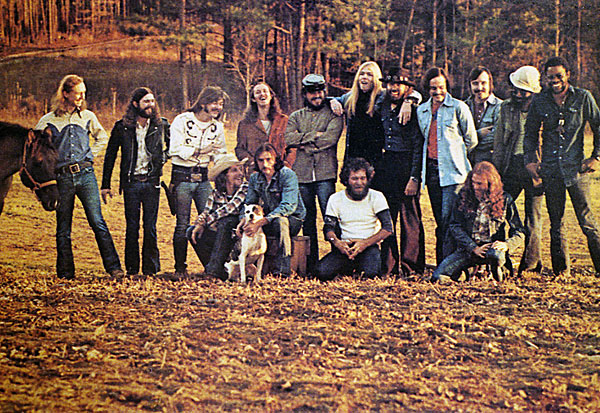 Cracks Appear
The constant touring that established The Allman Brothers Band as a remarkable live group gave them their breakthrough double-album Live At Fillmore East, released in July 1971. But with drugs and alcohol coming more into the picture, cracks began to appear – their road manager stabbed a promoter and Duane had to be revived from an opium overdose. A drug bust followed and then tragedy struck. On October the 29th Duane suffered a fatal motorbike accident.
Live At Fillmore East was certified gold the following month. And the shock of Duane's death actually galvanised the group. Firstly they finished off the recording of the part live, part studio, album Eat A Peach which peaked at No 4 in the 1972 Billboard chart). For its follow-up Brothers And Sisters, the pressure was now on Betts as their lone lead guitarist and while he consciously avoided slide guitar, viewing it as Duane's territory, his own playing on Gregg's 'Wasted Words' is full of invention.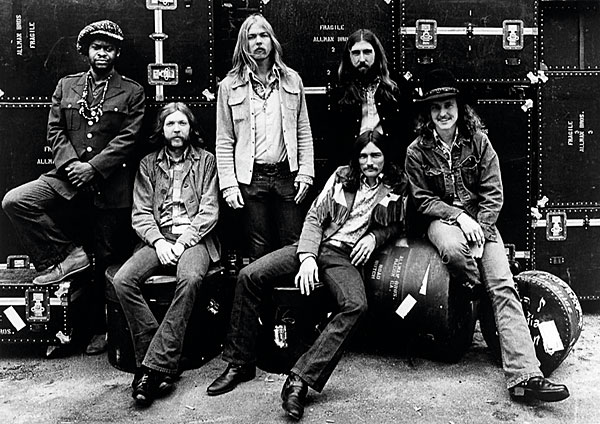 Betts started writing more of the songs and effectively led the sessions, while the band's approach changed direction subtly. Initially his song 'Ramblin' Man' was considered too country for the group and they thought of offering it to a country singer like Merle Haggard. But when they all started jamming on the song it seemed to make sense.
Urged To Continue
Here Betts plays with guest guitarist Les Dudek, but overall the band veered away from their trademark twin guitar sound to two keyboards, with pianist Chuck Leavell dovetailing with Gregg on the Hammond Organ. After these tracks had been recorded, tragedy struck again when Berry Oakley crashed his motorbike into the side of a bus in Nov '72 while high on heroin and died from his injuries. But even at this point the musicians' sense of camaraderie impelled them to continue and Jamoe's friend Lamar Williams was drafted in on bass.
The instrumental 'Jessica' was lighter in mood than much of the band's previous music and was based on ideas Betts had written in homage to Django Reinhardt, which came together when he was trying to capture the mood of his young daughter, Jessica. Both Dudek and Leavell claim to have had uncredited compositional input.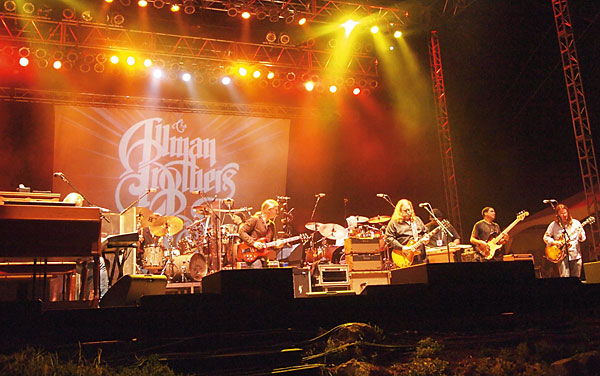 Surprise Hit
Another departure, 'Pony Boy' is an acoustic song with Betts playing dobro with a slide in a style inspired by Robert Johnson and Blind Willie McTell. The group needed another track to finish the album and wrote a blues based on an old arrangement of theirs of Ray Charles' 'I'm Gonna Move To The Outskirts Of Town'. Unable to come up with new lyrics, Gregg sang those of the blues song 'Jelly Jelly'. On some of early pressings this song was listed as 'Early Morning Blues'.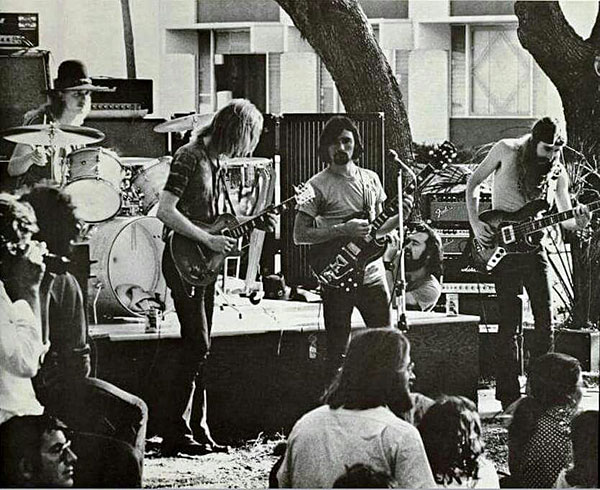 'Ramblin' Man' was a surprise hit single, reaching No 2 in the Billboard charts, and Brothers And Sisters went to No 1. Over time, 'Jessica' has become the song most readily associated with the group.
The band's popularity soared. In 1973 they played at the Watkins Glen Gran Prix Raceway in New York State to a crowd of 600,000, which was then the largest audience recorded at a rock festival. But relationships between the band members soured, and that year was to mark the apex of both the group's commercial success and critical acclaim.