Yamaha NS-1000M loudspeaker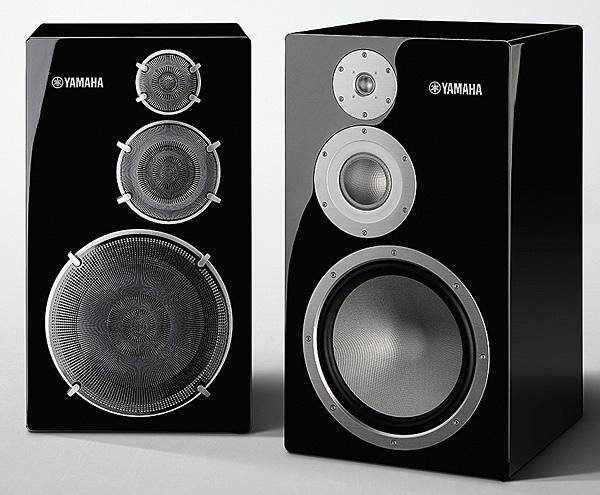 It was an audacious design from a company with no prior reputation for making serious loudspeakers, yet it soon became a landmark product. How does it shape up today?
There's no such thing as the perfect loudspeaker, nor is there ever likely to be one. Most manufacturers don't even try – theirs is a volume business where the trick is to produce a good-sounding product at an affordable price. There's nothing wrong with this, as perfection can often be the enemy of the good. Yet sometimes hi-fi companies do reach for the stars, and attempt to come up with an innovative, no-holds-barred design. Yamaha's NS-1000/1000M was precisely one of these. Love it or loathe it, following its launch in 1974 it became recognised as a landmark product.
With the NS-1000M, Yamaha set out to make a fully rounded high-end loudspeaker, one that delivered a wide bandwidth, handled a massive amount of power by the standards of the day, had very low distortion and a lightning-fast transient response. It was an audacious product and one that would become a particular favourite in US and Japanese recording studios for its combination of transparency, bandwidth and power handling.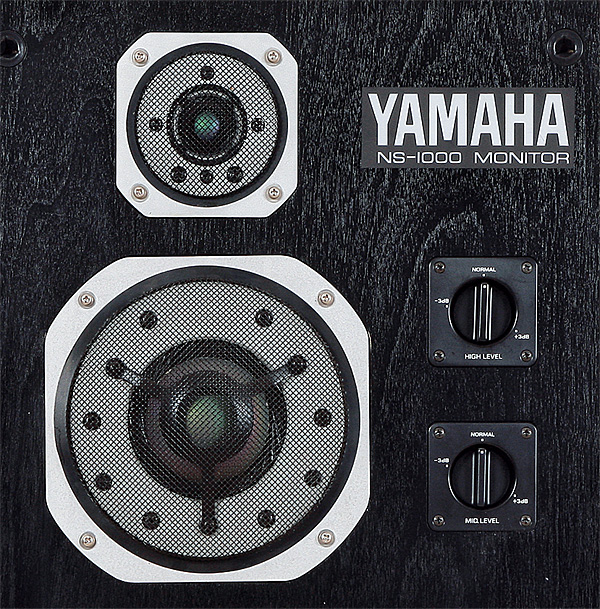 Metal Head
This loudspeaker is most famous for its beryllium tweeter and midrange dome drive units. Without these, it simply would not be what it is – think of a Ferrari Daytona without an engine or gearbox made in Maranello. From these bespoke drivers, everything else followed. Indeed, you could say it was simply an extremely well executed showcase for these drivers since much of the rest of the speaker is pretty conventional for its time.
Ideally a drive unit needs to be super strong (rigid), exceptionally light and well damped. Done this way, it should be able to capture every last nuance of the sound at great speed, without distorting it. This is easier said than done because a conventional moving-coil transducer is limited in performance by the material used for its cone or dome. Back in the early '70s, makers of high-end speakers were moving away from using paper for their domes and cones to heavy plastics such as Bextrene – as seen in KEF's legendary series of drive units of that period [see HFN Mar '12]. Yamaha's use of super-light beryllium seemed the stuff of science fiction by comparison.
Before the launch of Yamaha's domestic NS-1000 and the 'monitor' NS-1000M version, there had been various attempts at making metal-coned drivers, but these were crude and not entirely successful. That's why it was all the more remarkable that Yamaha's researchers came up with a way to use beryllium in a safe and consistent manner using a special vacuum deposition process. Beryllium is the lightest metal in the periodic table to be stable. Before it are the gases hydrogen and helium and the metal lithium, which burns in air. Contrast that with the likes of magnesium, aluminium and titanium, which are heavier metals, and you can see why beryllium is ideal.
Upscaled Version
The NS-1000M's two upper drive units are essentially differently sized versions of the same design. The 30mm JA-0513 tweeter weighed just 0.03g and was 0.03mm thick – claimed Yamaha – compared to a typical soft dome tweeter of the day which was said to be 0.1g and 0.3mm respectively. The 88mm JA-0801 mid driver was effectively an upscaled version of the tweeter, with the same form of beryllium dome, surrounds and magnet system.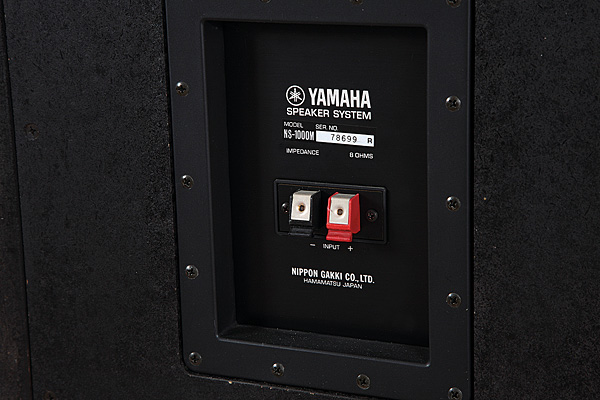 For the NS-1000, Yamaha designers had specified the company's JA-3058 300mm bass unit to do the heavy lifting. This had a light but stiff paper cone. It went into the NS-1000's ultra-rigid 39kg cabinet, with every part of the walls at least 30mm thick. At 710x395x369mm (hwd), it was a fairly standard sized large Japanese loudspeaker but Yamaha engineers thought it well able to do the job. It was finished in wood veneer and topped off with a polyurethane lacquer. The 12dB/octave crossover brought in the midband driver at 6kHz and the bass driver came in at 500Hz, enabling the midrange driver to handle a wide frequency span with no crossing over near the sensitive middle C presence region. Meanwhile, treble and midrange level pads were fitted to trim the output of each driver to suit the room. To the rear, the speaker sported the (then) standard spring-clip speaker terminals.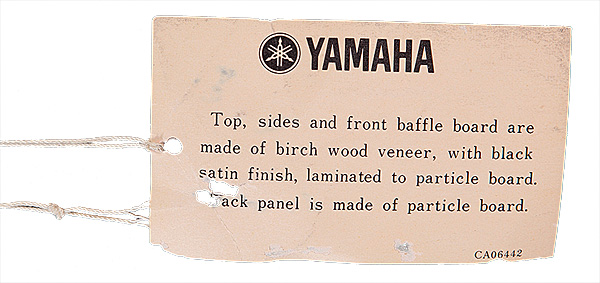 M Power
The NS-1000M was an attempt by Yamaha to distil the strengths of the NS-1000 into a speaker for the professional studio market. While similar to its predecessor, a number of improvements ratcheted up its sonic performance. Rather than the large lounge-friendly wood veneered cabinet used for the NS-1000, the M variant had a more compact 675x375x326mm (hwd) enclosure that was stiffer, lighter (31kg) and finished in satin black. It also came fitted with Yamaha's uprated JA-3058A woofer, complete with a metal grille to protect it for use in a pro audio environment. These modifications delivered a cleaner, tauter sound that was able to truly capitalise on the excellence of the tweeter and midrange drivers. Meanwhile, bass was tighter and faster, with less overhang.