Tom Waits: Blue Valentine Alternate Format Discography
Alternate Format Discography
Given that Waits' fifth LP Blue Valentine was never a huge seller, it's fascinating to find it's been manufactured in 98 versions worldwide. In 1978 alone, 38 versions were made available in the USA, Canada and Europe, NZ and Japan.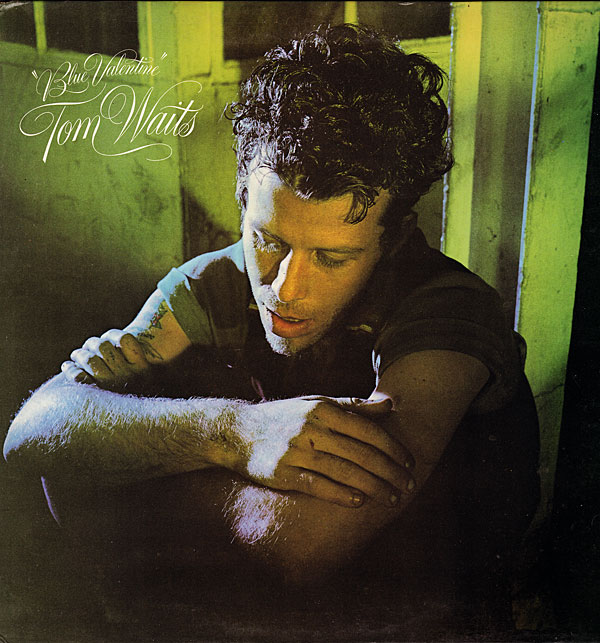 Original Vinyl
Mastered by the redoubtable Terry Dunavan at Elektra Sound Recorders in Hollywood, the original 12in vinyl album [Asylum 6E-162] first appeared in a fairly sumptuous, full colour gatefold sleeve, suggesting that despite minimal sales, Asylum still felt Waits was worth lavishing some money on. The uncredited woman on the rear and inside sleeves is Rickie Lee Jones with whom Waits was conducting a well-publicised romance.
Tape Formats
In 1978, Asylum also released Blue Valentine in 8-track cartridge format [ET-8162] with a dramatically different running order imposed by the ingenious if quirky endless tape loop mechanism. There was also a cassette version, which was manufactured in Germany [453 088]. This is highly thought of, though it's no match for the original vinyl release.
First CD Release
Manufactured by Warner Music Japan in 1990, this version [WPCP-3587] was not re-edited from the original two-track master. It didn't sound bad, and boasted a nicely produced 20-page booklet featuring all the lyrics.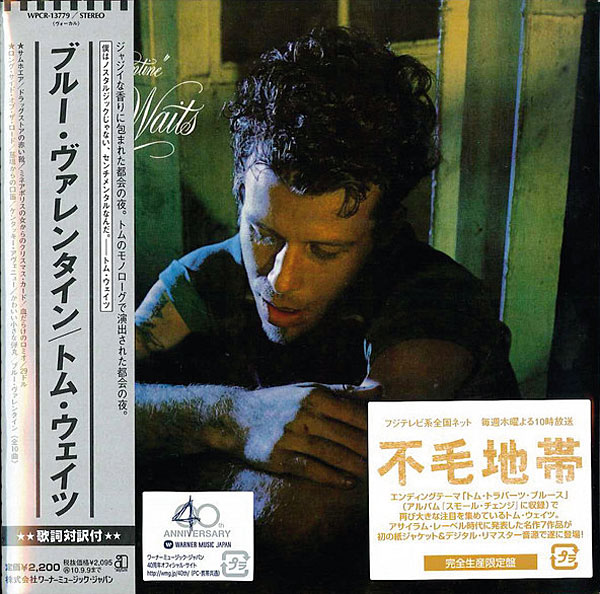 Remastered CD
Twenty years passed before Blue Valentine finally got the digital remaster job it so obviously deserved, courtesy of Isao Kikuchi at the Tokyo-based Mixer's Lab, owners of the sub-label Warner Music Mastering. Issued in the appealing mini-cardboard sleeve style [see above] with the original album artwork, this edition included an obi-strip and an insert with notes, mostly in Japanese.
It was part of a limited edition album mid-price Waits reissue series featuring all of his albums up to and including Heartattack And Vine, and represented a considerable improvement over the 1990 CD. These have since become highly sought after.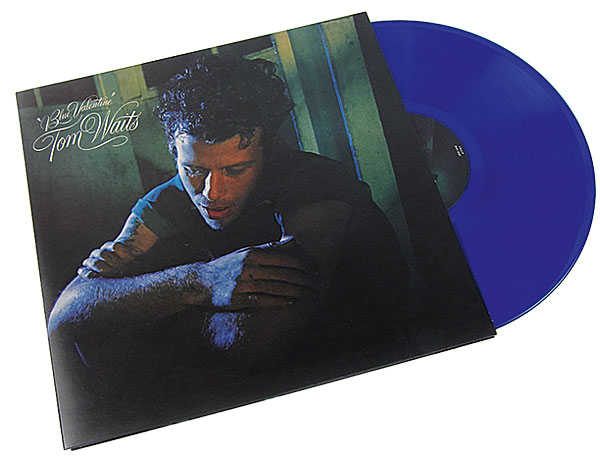 Download
The next development came in 2018 when Anti Records, LA, made a set of FLAC files [no cat no], also used to create hardware releases in various territories including CD [7570-2], gatefold CD [WPCR-18010], gatefold vinyl [87570-1], 180g vinyl [7570-1] and blue vinyl [7570-1]. Remastering for most of these was done at Infrasonic Sound in LA, but it's worth noting that 2018 also saw an intriguing Anti CD reissue [87570-2] 'supervised' by Waits, his wife and recording engineer Karl Derfler. Whether this implies that they were not entirely happy with previous digital versions, I do not know.