Terry Melcher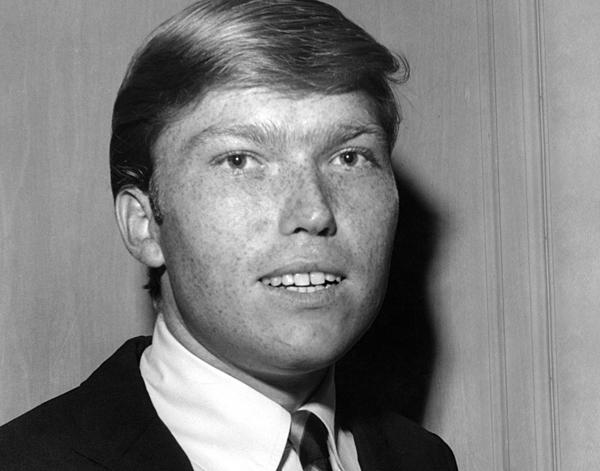 From LA scene-maker to success in shaping the early California surf and folk rock sounds, this US-born producer's legacy became overshadowed by the shocking incident that would bring '60s counterculture to its end. Steve Sutherland has the story...
Pop quiz! What was the title of The Golden Penetrators' debut LP? Was it a) 'Posting A Cheque Through A Dead Person's Mail Box?', b) 'All Hail The Thunder!' or c) 'Try Me On For Size?'.
Ha! Gotcha! It was none of the above because The Golden Penetrators weren't a band – though with a name like that they should have been. No, The Golden Penetrators was the title a gang of three young men bestowed upon themselves when they were living the high life in Los Angeles in the late 1960s. Head honcho of the trio was Dennis Wilson, the naughtiest Beach Boy who, despite being a married family man, was prone to enthusiastically partaking of the many pleasures available to a rich and handsome fellow during those long hot summers of free love.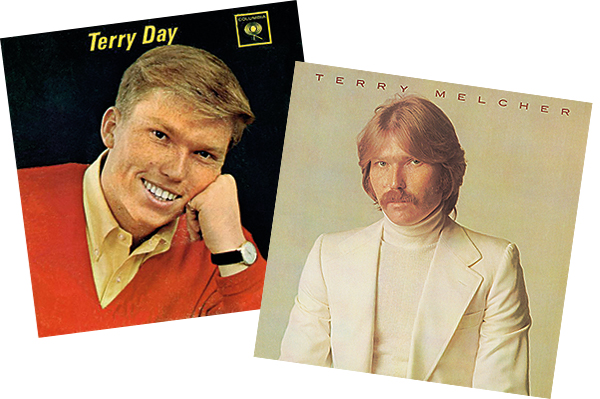 Macho Rivalry
Compadre number two was Gregg Jakobson, a talent scout for record companies who didn't seem to share most decent human beings' aversion to employing the casting couch. And the final member of this privileged triumvirate was Terry Melcher, the subject of this article and a chap upon whom the gods seemed to have smiled in abundance.
Their club was dubbed the Golden Penetrators in mocking celebration of their shared good fortune and their macho rivalry in the head count of how many groupies they could pull.
Wilson may have been the most infamous – he called himself 'The Wood' – but Melcher had a heck of a lot going for him. The sole child of showbiz darling Doris Day, he was born Terrence Jorden when she was just 18 and living in New York with her abusive first husband, trombonist Al Jorden. Soon after Terry's arrival, she fled the family home and divorced her hubby, eventually winding up in LA with hubby number three, a guy called Marty Melcher who also happened to be her manager.
He embezzled $20 million out of her account before he died, but he at least did one decent thing and officially adopted the boy who took his surname, although when the lad made his first tentative steps towards being a pop star he recorded, somewhat unsuccessfully, under the name Terry Day. The discs he cut weren't up to much but the execs at Columbia must have seen something in him and to keep his mom sweet they enrolled him in their producer trainee programme where, among other things, he had a hand in writing and producing the swoonsomely wonderful theme tune to his mom's rom-com movie with James Garner, Move Over Darling.
Surf's The Word
In 1964 Melcher hopped on the surf bandwagon and had another couple of cracks at the charts, teaming up with an old school buddy and future Beach Boy Bruce Johnston under the monikers Bruce & Terry for the single 'Summer Means Fun' and The Rogues ('Roger's Reef').
'There were just a few people doing that car and surfing thing,' he recalled. 'Brian Wilson, Jan And Dean, Gary Usher, Bruce Johnston and myself. We were all working on Sunset Boulevard, all within a block of each other. And our records were… unusually similar!'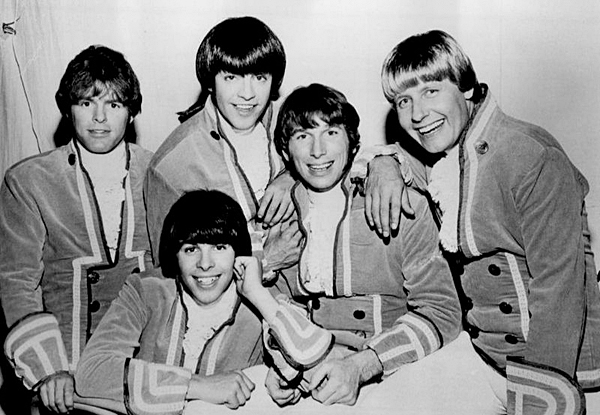 While Brian Wilson sang lead or harmony parts on some Jan And Dean discs, Melcher and Johnston did most of the vocal work for the groups he began to produce such as The Rip Chords. And in '65, he took over production duties for Paul Revere & The Raiders, composing the band's big hit single, 'Him Or Me (What's It Gonna Be?)'. While the band stayed out on tour, Melcher habitually cut tracks with studio musicians, flying in singer Mark Lindsay to record the vocals.
As in-house producer, his next job was to knock into shape a new signing – a raggle-taggle bunch of itinerant folk musicians who'd been called The Jet Set, then The Beefeaters. Renaming themselves The Byrds, they were offered an as-yet-unreleased Bob Dylan song called 'Mr Tambourine Man' which, on first listen, with its characteristically sprawling surreal verses, didn't exactly seem suited to conquering the airwaves.
Jangled Forever
Yet this is where Melcher proved himself some kind of genius. Editing the song to a pop format, Melcher decided that, bar the singer-cum-lead guitarist, the band weren't up to muster. So he called in some members of the famous Wrecking Crew, the session musicians who'd done most of Phil Spector's classics.
He then recorded the number with Jim (later Roger) McGuinn's chiming Rickenbacker and some harmony vocals from Jim, David Crosby and Gene Clark as the only contributions from the group.
'I thought the only guy in the band who could play well enough to record was McGuinn, so I used all the normal guys I used for sessions', he recalled. 'I took the bass drum groove from "Don't Worry Baby" and put "Tambourine Man" over it, and had McGuinn weave his Rickenbacker 12-string through the whole thing. I put him on [overdubbed] about four times, so it just jangled forever.'
'Mr Tambourine Man' topped the charts all over the world and a new genre, folk rock, was born. The Beatles, The Stones, The Kinks, the breakthrough new Brit beat groups were all brilliant, but this was something more celestial. It was a record that glowed with the lure of untold freedoms and the tempting promise of another life entirely from the one your parents had in mind for you.