Sumiko Pearwood Celebration II Cartridge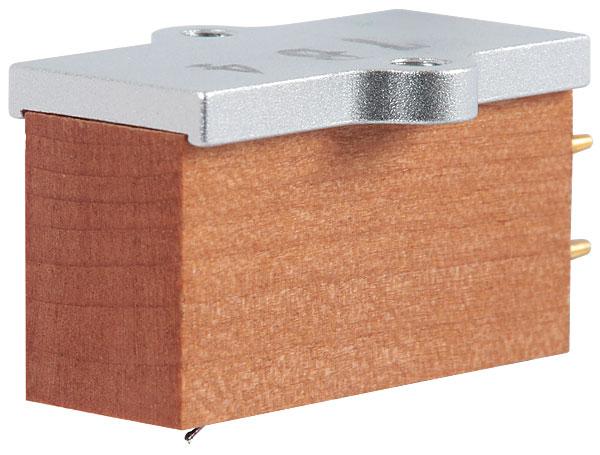 With nearly a half century of MC experience under its corporate belt, Sumiko knows how to optimise pick-up performance: enter the Pearwood, an MC that tracks like an MM
Since it was founded in 1972 by noted audio designer David Fletcher, the US-based Sumiko Corporation has been making some of the world's most desirable pick-ups at its production facility in Japan. What's more, not only has it become one of the leading agents for audio equipment in North America but its UK presence has recently been boosted by distributor Henley Audio.
Its current cartridge range comprises two tiers: the midrange Oyster series, which includes affordable moving-magnet and moving-coil designs, and the high-end Reference series. Within the latter are six diverse models ranging from the Songbird (£899) to the range-topping Palo Santos Presentation at £4999 [HFN Jul '10] complete with rosewood body and line-contact stylus. The £3199 Pearwood Celebration II lies second from the top and shares many features with the Palo flagship, Sumiko positioning it as a design that offers more than a taste of its ultimate offering but at a more affordable price.
Forbidden Fruit
At this rarified level, presentation is an important part of the overall ownership experience and this cartridge doesn't disappoint. Not only is its body crafted from the wood from which it derives its name, but so also is the presentation box in which it is supplied. Pearwood is an expensive timber because most pear trees are grown for their fruit, which means few are felled to satisfy the demands of discerning audiophiles!
The cartridge is supplied with a very comprehensive 35-page manual detailing its genesis, an explanation of the design choices made and extensive guidance notes on how to set-up the cartridge for best performance. Unwrapping a pick-up that has been designed and hand crafted with such abundant care evokes feelings of delight and expectation, albeit tempered by the discovery there's no stylus guard!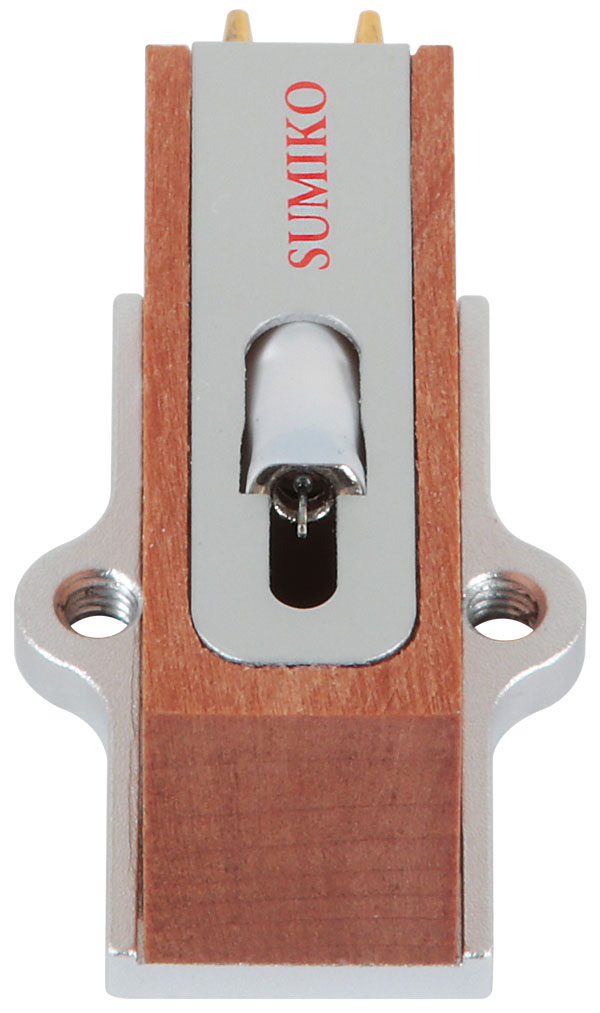 On paper, the Sumiko Pearwood Celebration II has a relatively generous 0.5mV output, Sumiko trading a little extra moving (coil) mass for compatibility with a wider range of phono preamps. In particular, Sumiko highlights the greater risk of hum, noise and RFI pick-up when a high-gain phono stage is combined with a very low output MC. For the Pearwood Celebration II, output is boosted by a substantial AlNiCo magnet assembly and front yoke, precisely pressure-fitted to ensure a uniform magnetic field.
The cantilever is a refined long-grain boron rod supporting an ultra-low-mass Ogura Jewel Company P9 solid-diamond elliptical stylus. An elliptical profile was chosen in preference to a line-contact or Shibata type because Sumiko believes those more exotic profiles require very precise tonearm alignment, which is difficult to achieve under all but the most fastidious (read impractical) of conditions.
A Fine Fit
Sumiko also suggests that an elliptical stylus still delivers a very musical sound even when not aligned to laboratory standards, bringing benefits to 'real world' audiophiles. Meanwhile, the cartridge's straight-sided rectangular body affords easy alignment, although it's quite shallow and correct VTA put the rear of my SME IV's tapered arm tube quite close to the record edge. A headshell shim and record clamp to flatten any warps are two useful accessories with these tapered SME arms!
Otherwise, the cartridge body is tapped for standard M2.5 mounting bolts and a sound coupling between the arm and cartridge is assured via its Teflon-coated aluminium bonded mounting plate.
Sumiko is at pains to point out that the cartridge can accommodate a wide range of preamp loads from 100-1000ohm thanks to its internal impedance of 30ohm. The body weighs 7.0g and optimum tracking force is specified at 2.0g while its compliance characteristics indicate that it would suit the majority of high-quality medium or high-mass tonearms.
Production levels of such an esoteric design are necessarily low due to the labour-intensive hand-built nature of the product. This artisan approach carries through to the testing and QC procedure – each cartridge is subjected to a battery of test records, is individually auditioned and is hand-calibrated prior to dispatch. Sumiko argues that only by such intensive attention to detail in the hands of a master craftsman can the very highest levels of performance be achieved.

Rock Star
My resident Michell GyroDec turntable and SME IV arm proved ideal partners for the Pearwood Celebration II while a PS Audio Stellar Phono [HFN Feb '20] offered all the loading and gain options I could wish for. The remainder of the test system included Naim NAC82/HICAP/NAP250 amplification driving ATC SCM40 speakers.