Sumiko Pearwood Celebration II Cartridge Page 2
Let me put my cards on the table – when it comes to cartridge performance, I seek neutrality. That means clear vocals, acoustic guitars and violins that reveal their timbres, not to mention drums that have all the attack and solidity of the real thing. And from the very beginning that's exactly what the Pearwood Celebration II delivered. There was a feeling of superb clarity and detail that never descended into harshness or cacophony. There was a sense of rock-solid stability underpinned by a soundstage that proved as immovable as a Stonehenge obelisk.
These qualities of stability and unflappability encouraged me to delve deep into my record collection with nothing proving off limits. Even torture tracks and poorly recorded albums were rendered with a rare panache, and U2's Joshua Tree [Island 208 219] is a fine example of this. While an enjoyable album musically, it suffers from an over-compressed mix that can sound both shrill and muffled at the same time. The experience is akin to listening to music with a permanent head-cold – perhaps that's the effect producer Daniel Lanois was seeking, though somehow I doubt it.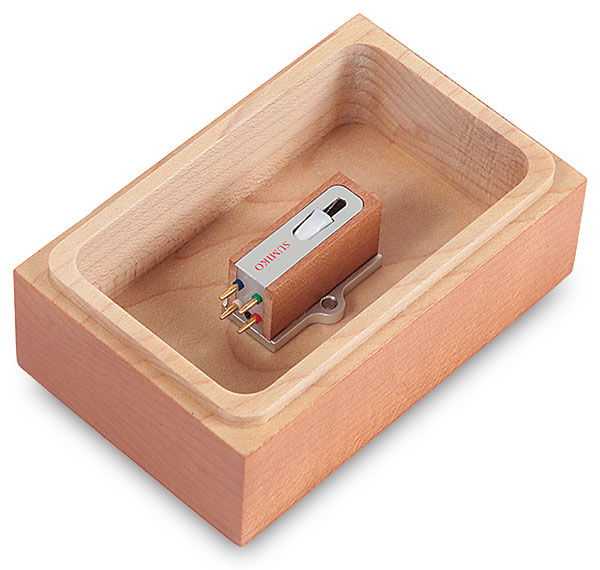 Torture Track
Hearing 'Trip Through Your Wires' via the Pearwood Celebration II was a revelation, with the opening harmonica beautifully rendered without loosening my fillings as usual. Better than that, the whole LP actually sounded like a band in a room, there being a good sense of acoustic space while Larry Mullen's drum kit had some weight behind it, if still lacking some kick.
It's a good example of how the Sumiko Pearwood Celebration II allows you to enjoy more of your record collection. As a further blessing, surface noise was commendably low and the cartridge tracked like it was on rails, just as predicted by PM's lab tests.
One torture track I longed to play was the 12in mix of 'This Corrosion' by The Sisters Of Mercy [WEA MR39T] – a song so explosive in its delivery it feels as if it might set fire to the GyroDec every time I spin it! The band fielded the massed choir of The New York choral society – all 40 of them – and backed them with soaring distorted guitar and a pounding drum beat. The effect is Wagnerian and yet the stuff of nightmares for a diamond to track cleanly in a groove.
Every cartridge I have ever used on the GyroDec in 21 years has sounded like it was screaming for mercy, neither able to reproduce the voices cleanly nor maintain control over the proceedings. This time it was different, and where once there was chaos now there was order. The massed choir soared cleanly in the huge acoustic space of an imaginary cathedral while it was easy to pick out the intricate bass line behind the beat. Despite the track's complexity, the Pearwood Celebration II demonstrated incredible slam, precision and attack, which served to emphasise the sheer power and energy of the performance.
In short, the Pearwood Celebration II was absolutely dazzling and I have never heard The Sisters sound better. This is what great audio design is all about. All those years spent saving for an upgrade and worrying about synergy and turntable set-up resolve down to this – one perfect track, one night and tears in your eyes…
Real Deal
Playing Belle And Sebastian after that really was moving from the ridiculous to the sublime, but Days Of The Bagnold Summer [Matador Ole-1455-1] and 'I Know Where The Summer Goes' is as pure a slice of pop heaven as it's possible to find. Glorious Hammond organ underpins the track to a shuffle beat and Stuart Murdoch's plaintive vocals are wonderfully expressive. As the timbre and sonority of Sarah Willson's cello poured from my speakers, this cartridge left no stone unturned in revealing forensic details of the piano buried low in the mix.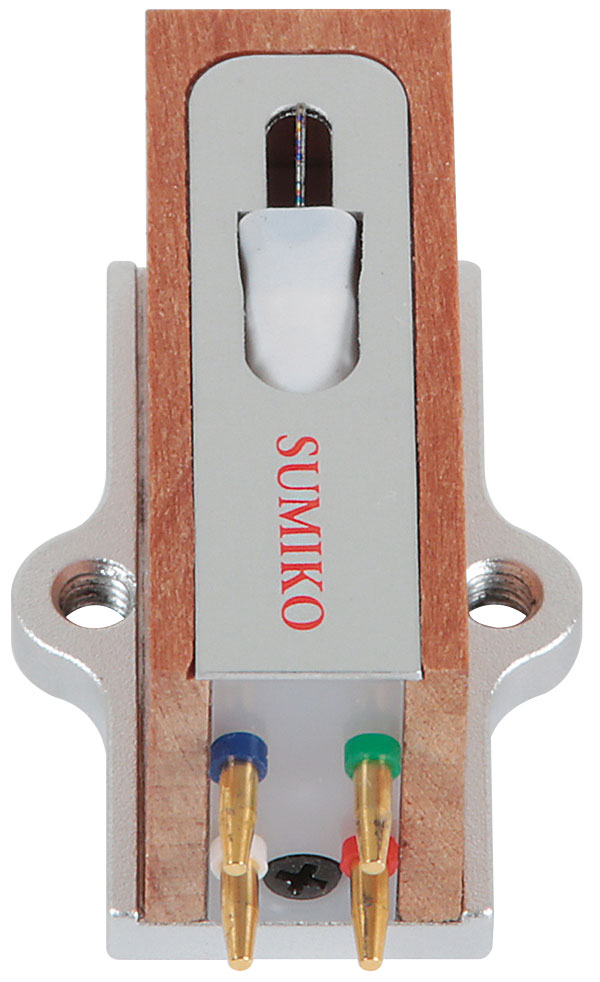 On other tracks, such as 'Sister Buddha (Intro)', the Pearwood Celebration II presented the strummed acoustic guitars with startling transparency and the accompanying bass guitar with a wonderfully ripe fullness. The perceived bandwidth is wide, and there's a sense of neutrality, of nothing being added or taken away. It was rather like sitting in the control room in the studio, listening to a playback with the band.
Electric guitar can certainly be a challenging instrument to reproduce yet on 'Once Upon A Time In The West' from Dire Straits' second studio album Communique [Vertigo 6360170] Knopfler's signature Stratocaster sound was astonishingly textured and real. A true virtuoso, every string-bend and nuance of his playing was laid bare while other instruments in the mix were clearly delineated. Yet none of this was ever at the expense of presenting the song as a cohesive whole.
Hi-Fi News Verdict
From the moment you open the beautiful box and digest the lovingly written manual it is clear the Pearwood Celebration II is a very special cartridge indeed. It tracks grooves effortlessly and reproduces music with stunning veracity. Its ability to excel at reproducing the fundamental building blocks of music – timbre, texture and dynamics – puts it in the cream of the vinyl-playing high-end. In a word, sublime.