Sonoma Acoustics M1 headphones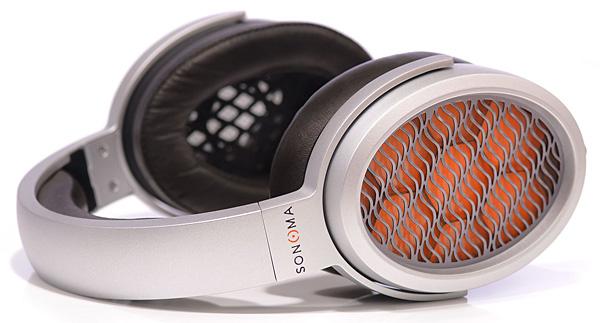 A high-end luxury headphone solution from a new name, the M1 offers a unique in-house twist on established technology. Is it the ideal solution for 'head-fi' enthusiasts?
There's no denying that headphone listening, or 'head-fi' as some fans describe it, is one of the boom sectors of the audio industry. There are now more upmarket headphones on the market than ever before, along with dedicated amplifiers and other accoutrements, and it's a safe bet that one of the busiest areas of any hi-fi shows is going to be the personal audio zone.
The trend arguably started with buyers wanting better sound from their iPhones, or whatever else they use to carry their music around, but it's spread into the mainstream 'fixed' audio market, where people listen at home rather than on the move. And indicative of how far things have moved is the headphone system reviewed here, the £4995 M1 from Colorado-based Sonoma Acoustics, comprising a pair of electrostatic 'phones with a dedicated DAC/energiser.
DSD Pedigree
The M1 headphones come with an impressive pedigree behind them, and from the history of SACD in particular. If the Sonoma name rings some bells, it'll be because of the DSD recording and editing Sonoma Workstation, developed by the Colorado-based Super Audio Centre. That solution was created by Gus Skinas, formerly of Sony Pro Audio, who set up Sonoma Audio with Sony colleague David Kawakami. Also on the team are Dr Andrew Demery, previously with the DSD team at Philips, and headphone designer Dan Anagnos, among whose Sony products have been the massive SSM9 ED loudspeakers.
The idea of clamping electrostatics to your head has been with us for getting on for 60 years, Stax having unveiled its first pair, the SR-1, in 1959, and Koss following a decade later with the first US-made electrostatics, which weighed the better part of a kilogram! Since then there have been many variations on the theme, including the slabby Jecklin Floats and the £30,000 Sennheiser Orpheus.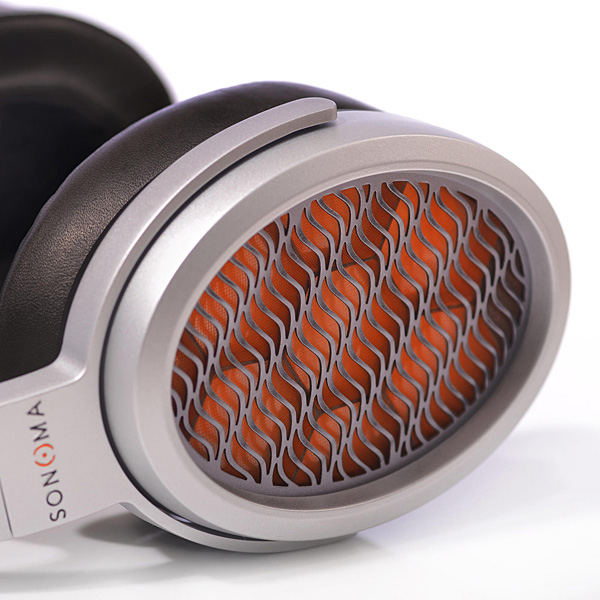 Sonoma says its M1 system has a novel twist, in the form of the drivers used: the 'High Precision Electrostatic Laminate' transducers in the earpiece, and the associated drive electronics, all the work of UK-based Warwick Audio Technologies, where designer Anagnos is Chief Technology Officer [see WAT's in a name? sidebar].
The three-layer laminate diaphragm is just 15µm thick with a claimed radiating area of 3570mm2, its ultra-low moving mass required for 'speed' and high-frequency extension. Sonoma also claims better bass extension with minimised break-up modes for these diaphragms, while removing the conventional magnetic motor lowers distortion. The single-ended drive also simplifies the structure, reducing reflections and diffraction effects.
The company also claims the driver is both strong and reliable due to that laminate design, while tight pair-matching is also possible – it says the typical variation is less than 0.08dB [see KH's Lab Report]. The diaphragms are mounted on an open cell insulating spacer with no grid in front of the diaphragm – unlike in conventional electrostatics – and a stainless steel grid behind it. This design creates what the company describes as a series of very small 'drum skins' formed from the laminate diaphragm and the spacer, these vibrating to create the sound when the 1.35kV DC bias voltage is applied. Sonoma explains that each of these cell drum skins is tuned to a different resonant frequency, their outputs combining to create the sound while averaging out these resonant effects.
Touches Of Luxury
Housing the drivers are injection-moulded magnesium ear-cups, chosen over the more common aluminium for its greater strength/weight ratio and shielding, while the ear-pads are made from Cabretta sheepskin from Ethiopia, tanned by a company in business in Yeovil, Somerset for over 190 years, and then hand-sewn in Germany. The headband, meanwhile, is made from Nylon 12 for flexibility and damping, again chosen over metal for these properties.
The headphones connect to the energiser/DAC using low-capacitance silver-plated oxygen-free cables developed in conjunction with Straight Wire, with self-latching connectors to each earpiece, and a custom jack at the DAC/amp end. A sensor loop shuts down the amplifier if the cable is disconnected at either end, and the system comes with a USB cable also developed with Straight Wire.
The energiser itself, its casework machined out of solid aluminium, is compact enough to be used for desktop audio, but at the same time won't look out of place on an equipment rack. To the front there's nothing more than a digital/analogue switch, volume control, indicator lamp and headphone output, while the power switch is to the rear beside the input from the offboard power supply provided.
Inputs are provided on a USB Type B connector for use with a computer, alongside coaxial S/PDIF, analogue RCAs and a 3.5mm socket to which portable devices can be connected. Within, 32-bit ESS Sabre Reference DACs are configured in dual-mono while 64-bit signal processing running on a multicore XMOS DSP is employed to achieve what Sonoma calls a 'modified, pseudo-diffuse field response'.