Rock City, Nottingham Page 2
The coulda-been contenders and kings for a day – these are the calibre of acts which have formed the main ingredients of Rock City's musical menu through the decades. There have been big stars – ones who played here on their way up that actually made it – of course there have. New Order, Duran Duran, Depeche Mode, The Smiths, REM, Guns N' Roses, Pixies, Slayer, Jane's Addiction, Smashing Pumpkins, Oasis, Primal Scream, Pulp, Manic Street Preachers, The Killers, Radiohead, Queens Of The Stone Age, Kings Of Leon, Kasabian, Arctic Monkeys and Foals are amongst those who have thrilled the Notts crowd.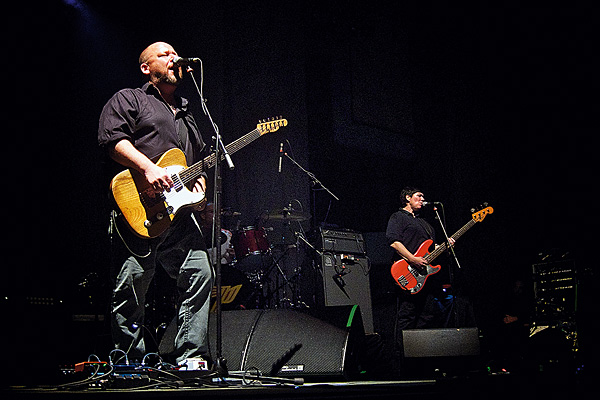 But you already know enough about them so why don't we have some fun celebrating some of the fascinating also-rans who graced the Rock City stage en route to oblivion? Here are some of my personal faves. Remember B Movie from Mansfield, who had near-misses with 'Nowhere Girl' and 'Remembrance Day', and featured alongside Soft Cell as prospective future bigshots on Stevo Pearce's Some Bizarre sampler in 1981? Well, they headlined the Rock City venue in April of the same year.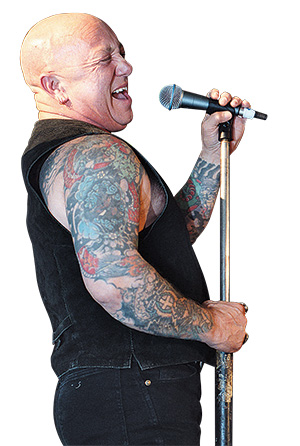 Rose Tattoo played there too, in December. Aussies most famous for having a singer called Angry Anderson, a bassist called Mick Cocks and having one of their songs – 'Nice Boys' – covered by Guns N' Roses on their Lies LP.
Who else? The Passions, they played there in February '81 while their only real shot at a hit, 'I'm In Love With A German Film Star' sung by the elfin Barbara Gogan, was peaking at No 25 in the charts. Classix Nouveau, made up of ex-members of X-Ray Spex plus a bald soprano warbler called Sal Solo, played Notts in June, a full year before their 'Is It A Dream' single stalled at No 11 in the New Romantic heyday.
Bonkers-Catchy
Landscape too. They played in September, the brainchild of drummer Richard Burgess who, apart from getting his annoyingly bonkers-catchy 'Einstein A Go Go' and 'Norman Bates' singles into the charts, made a name and small pile for himself producing all Spandau Ballet's early, and best, works.
Older readers may recall with some fondness a band of some satirical ferocity called Alberto Y Los Trios Paranoias who played Notts in March '81. They authored a great song called 'Anadin' which was their take on Lou Reed's 'Heroin' and a 1978 top 50 mini-hit with their Status Quo parody 'Heads Down No Nonsense Mindless Boogie'.
And what about Charlie Higson, famed co-writer of TV's The Fast Show? His band The Higsons played Rock City in June 1983 in support of their 2-Tone single 'I Don't Want To Live With Monkeys', while those groovy barrow boys JoBoxers, refugees from Vid Godard's Subway Sect, also played that June, their first two singles, 'Boxerbeat' and 'Just Got Lucky', strutting their stuff in the top 10 before their star burned out beyond the horizon.
Jazzy Trio
Another band that I was rather partial to, that eventually got pretty much nowhere, played the venue in 1984. This was Swans Way, a stylish jazzy trio from Birmingham who scraped the Top 20 with 'Soul Train'.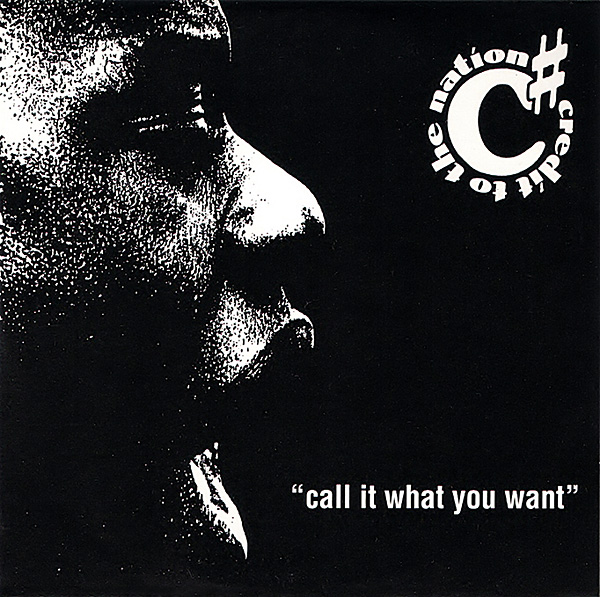 Another fave was Credit To The Nation, who played Notts in October '93 hot on the heels of 'Call It What You Want', their debut single on Rugger Bugger which quickly drew attention to itself through its sampling of Nirvana's 1991 hit 'Smells Like Teen Spirit' and its socially conscious lyrics.
Scooped up and re-rereleased by One Little Indian, it nearly made the Top 50 and Credit were on their way until everything got too much for their charismatic young front man Matty Hanson aka MC Fusion, who had to spend a while sectioned in a psychiatric hospital.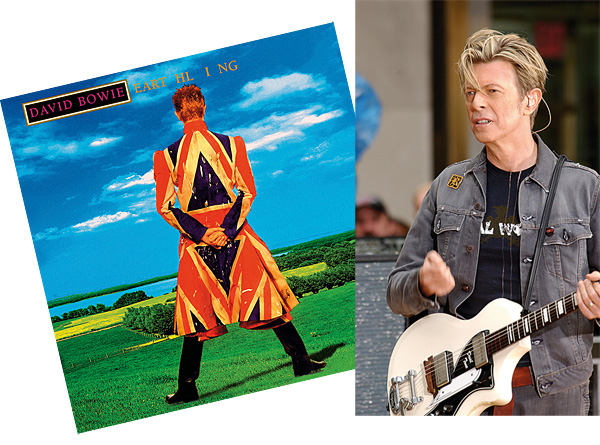 The Starman
Also appearing in '93 was Collapsed Lung. They were a Harlow-based hip-hop outfit whose 'Eat My Goal' got to No 31 in the charts and was used as the soundtrack to the Eat Football, Sleep Football, Drink Coco-Cola ad campaign during Euro 96, the same year as These Animal Men played the venue at the forefront of NME's ill-advised New Wave Of New Wave movement.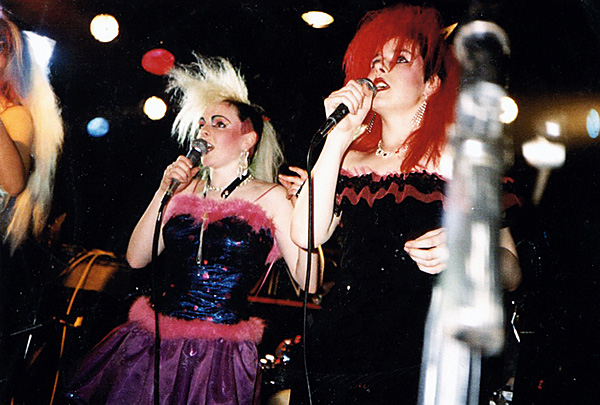 There are tons and tons more if we only had the space… Starsailor, The Datsuns, Fuzzbox, Back To The Planet, Wolfsbane, Thrashing Doves, Stump, Birdland, Balaam & The Angel... the list goes on. And on... But, writing this, like so many others, I'm still somewhat dazed by the death of David Bowie so I hope you'll agree it's perfectly fitting to end with the Starman himself, who played Nottingham for the one and only time at Rock City on the 5th of August 1997 in support of his drum 'n' bass-y Earthling LP.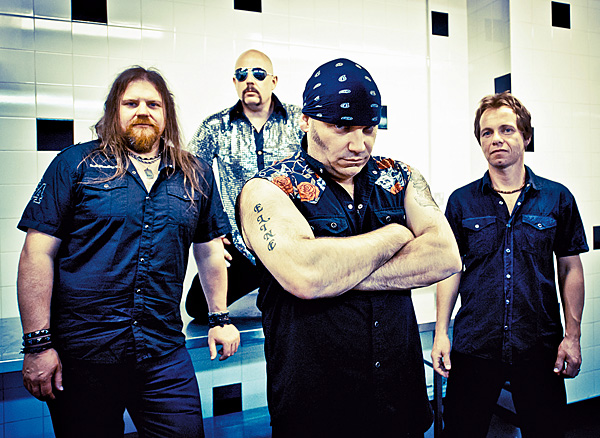 Biggest Coup
Apart from his new material, Bowie also played 'Quicksand', 'Queen Bitch', 'Jean Genie', 'Fashion', 'Under Pressure' and cover versions of Laurie Anderson's 'O Superman' and The Velvet Underground's 'White Light/ White Heat'.
Rock City's promoter Andy Copping said at the time that it was the biggest coup in the club's history. Can't see that changing anytime soon.