Robin Guthrie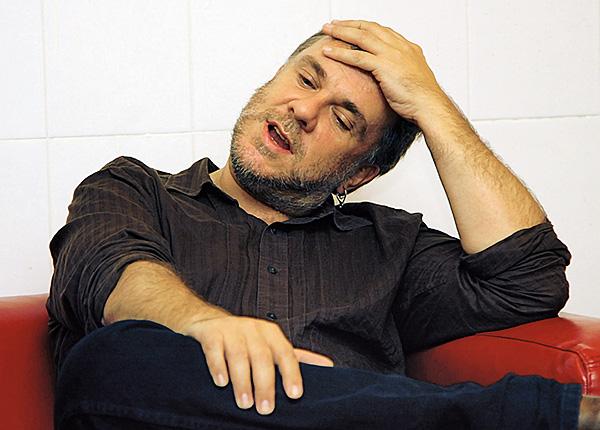 His shimmering guitar soundscapes not only brought the Cocteau Twins fame back in the '80s but would earn him numerous production credits with other bands seeking his trademark touch. Steve Sutherland on the Scottish-born producer Robin Guthrie
One of the '80s most over-the-top critical statements…' That's what the Guardian said.
'That was very naughty of you Steve, very, very naughty…' was what the singer said before she bit me on the arm in the pouring rain outside the Embassy Club in London and drew blood through my jacket, a small rosary of teeth marks tattooed there for a week or two, testament to her displeasure.
What brought about both these comments was a review I wrote in 1984 for the weekly music paper Melody Maker about an album called Treasure. It was the Cocteau Twins' third LP and, like all their others, it was so marvellous that I was the mad opposite of lost for words. In fact, I was veritably brimming over with the darned things and they rushed out of me crazy eager to get into print in some kind of bonkers, giddy swirl climaxing thus: 'Surely this band is the voice of God'.
Carried Aloft
'I hated that. It gives people the wrong impression,' said Robin Guthrie, guitarist, producer and guvnor of the group, when I met with him and his partner, singer Liz Fraser, at their neat little house in South West London some time later. 'It gives people your impression. If I read that, I'd think, "No way am I f*****g buying that!".'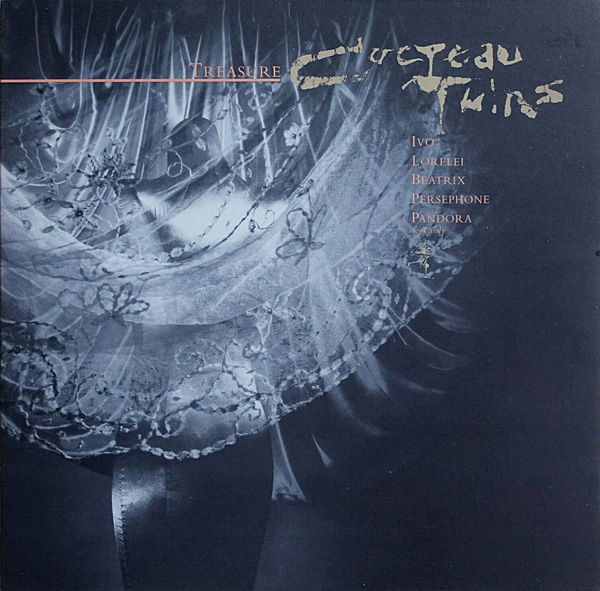 I love(d) The Cocteau Twins. Two young refugees from grim old Grangemouth in industrial Scotland, they created music of such ethereal beauty that no-one could fathom where it actually came from, least of all them. Along with a lovely Londoner called Simon Raymonde, who now runs his own Bella Union label and whose dad, Ivor Raymonde, did swoonsomely great orchestration in the 1960s for the likes of Dusty Springfield, The Walker Brothers and Billy Fury, they somehow authored a sound like no-one had ever made before.
Heavy as lead, light as lace, pinioned by a booming drum machine and carried aloft on layer upon layer of Guthrie's gossamer guitar, Liz's gorgeously angsty vocal topping it off with, what The New Statesman reminds me I once called, 'mind's eye gibberish'.
No-one had ever made music like this before and, in my job as a journalist seeking the hows, whys and wherefores, I and others of my ilk, were endlessly frustrated. Why, I would ask them. Why do you sound like this? And Guthrie would simply answer: 'Why not?'.
Then he would rail against all the imagined spirituality we journalists would project upon his work, and grumble about all the 'artsy-farty Pre-Raphaelite b******t' we'd slather all over the Cocteaus in lieu of any helpful guidance from the protagonists themselves.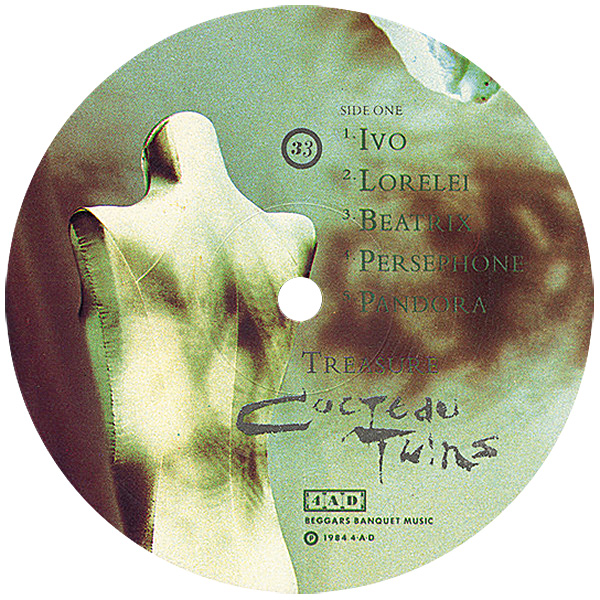 I'll spare you all the unicorns and butterflies, but what brick walls like that would lead me into is penning stuff like the following: 'If anybody around pop today is enjoying the fact that language obscures as much (and as well) as it reveals its intentions, it's Liz Fraser. Her lyrics are noise games, not nonsense but emotion liberated from cliché.'
Faux Cocteaus
Others tried to emulate them. Bands started to form in the vain hope that whatever the Cocteaus possessed (or whatever it was possessed the Cocteaus!) could be captured and replicated. It couldn't but there were some interesting, even awesome variations. Kevin Shields and his My Bloody Valentine measured up pretty close, Ride were admirably pop-hazy. And there were others, such as Slowdive. Those who wished to obliterate themselves in the heavenly maelstrom cast by the Cocteaus' shadow became known as Shoegazers and some, like fab 4AD label mates Lush, even coaxed Guthrie into producing them in a bid to buy in some of the magic.
The result of that little liaison, an EP called Mad Love, pretty much sums up Guthrie's potency and predicament. In a feature on the band I called it, 'a giddy canter, a bit like being in a fairground on acid,' and praised Guthrie's, 'searing velvet production'. But I seem to recall that my colleague, Melody Maker reviewer Everett True, previously a big Lush supporter, hammered it, taking the band to task for subjugating their talent to 'the great god Guthrie'. And in truth others took umbrage with the producer, taking our very own Blondie and turning them into faux Cocteaus.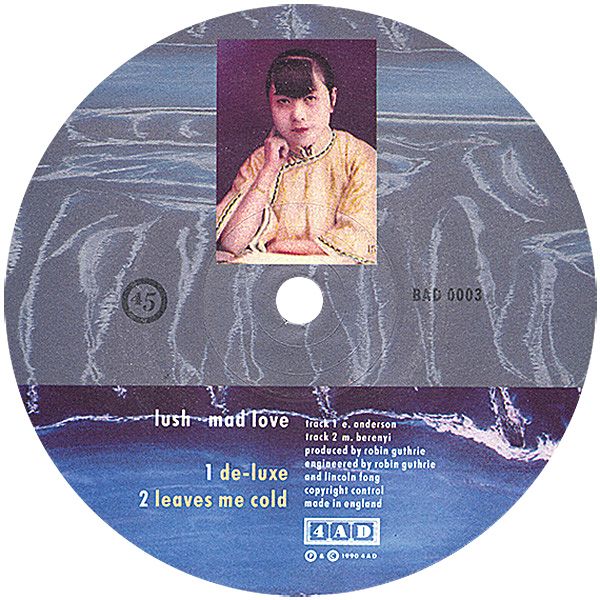 Indie Wonders
It may have been a strange reaction but what it did prove is that Guthrie is a one-trick pony, even if that pony has the wings of Pegasus and hooves of pure gold. He did it again with Felt and their brilliant 1985 LP, Ignite The Seven Cannons, even coercing Liz Fraser to share the vocals with Lawrence on that indie-est of indie wonders, 'Primitive Painters'. Hey, it's what he does.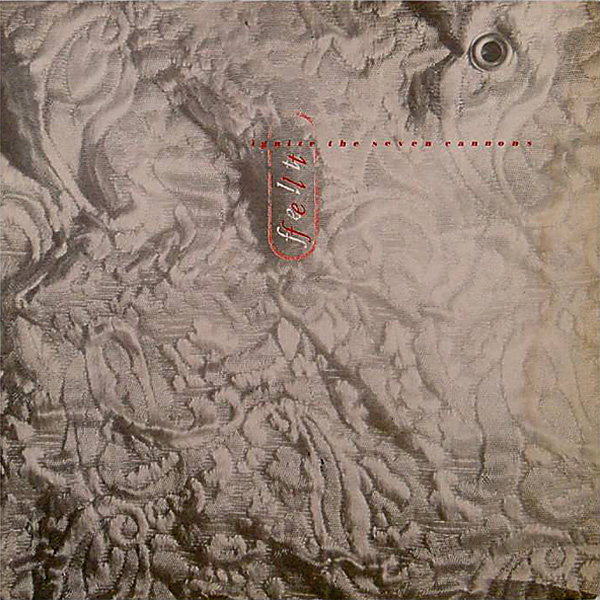 'The equipment that I use doesn't matter, it sounds that way,' he shrugs. 'When I go to any studio, I don't usually bother asking what kind of equipment they've got or anything. I'm not really much of a gear slut now. I've sort of grown out of that. I was the biggest one in the world, for a long time, but I believe I've replaced that gear-slutness with competence and ability.