Richard & Linda Thompson: Shoot Out The Lights Page 2
Whatever the reasons, many of the songs on the album have dark and bitter overtones, and the performances are sparky and sharp-edged. The opening track, 'Don't Renege On Our Love', is clearly about a married couple in considerable despair but, surprisingly, Richard's gruff vocals seem to ring out with a new-found self-confidence. According to Linda, 'I was supposed to sing this, but my dysphonia [breathing problem] was full-blown and I couldn't. Luckily, Richard did a great job'.
'Did She Jump Or Was She Pushed' appears to be about a woman dying after a fall, but Linda's oblique comment about that track in the sleeve notes to the album's 2010 Rhino reissue, was, 'I can tell you right now she was pushed'. So was the fall real or metaphorical?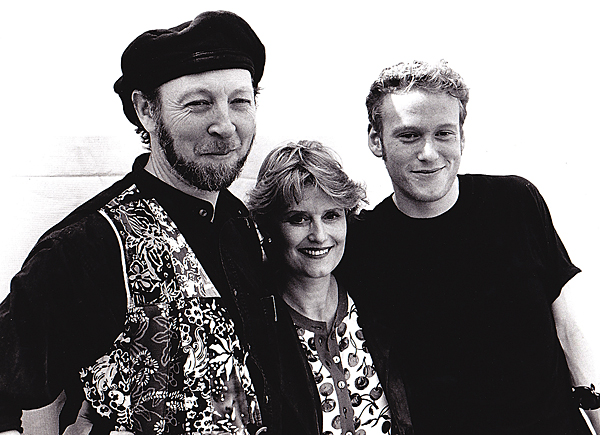 Intriguingly, Joe Boyd has advanced a theory that Richard wrote these songs for Linda to sing after he had left her, which implies that he was planning to leave before even the Rafferty versions were recorded. And if, as Richard has asserted, their marriage was not already in trouble, why is the lyric of 'Walking On A Wire' so bleak? Written by Richard but sung by Linda in one of her most heartfelt vocals, the lyric includes the lines 'And where's the justice, and where's the sense, when all the pain is on my side of the fence?'.
The album's title track, 'Shoot Out The Lights', is notionally about the Russian invasion of Afghanistan in 1979 which, as a follower of Islam, would have understandably troubled Richard. However, its lyric is deliberately vague, and open to interpretation. Words such as 'Keep the pain on the inside' have been interpreted by at least one Thompson scholar as 'an insight into that very English, middle-class wish to repress anything approaching real emotion'.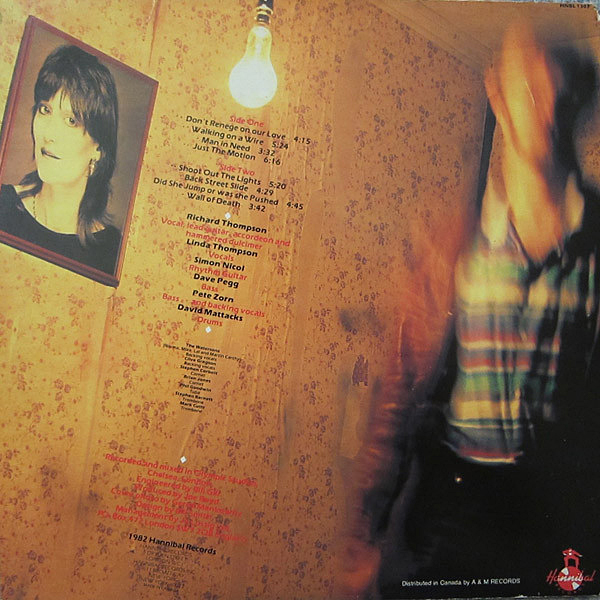 Given that their first album together had been titled I Want To See The Bright Lights Tonight, it is entirely possible to interpret the phrase 'Shoot Out The Lights' as a metaphor for dying love. But again, as Richard told Uncut, 'I know people call Shoot Out The Lights a break-up album, but I can honestly say that was never the intention. "Don't Renege On Our Love", "Wall Of Death" and "Walking On A Wire" are dark, I suppose. But they were all written a year before we split up, so people can think what they like'.
Daredevil Execution
Setting aside interpretations of the lyrics, there's no denying that Thompson delivers some of the most fiery playing of his career on this album, and that the band matches his intensity move for move. The aforementioned 'Wall Of Death', for example, soars above its cliched fairground themes by virtue of its teeth-gritted, daredevil execution. 'It's just wanting to drive yourself to the edge,' Thompson has explained, 'It's geeing yourself up to have the courage to live on the edge. It's like a sort of mantra.'
'Wall Of Death' was undeniably written well before their marriage officially fell apart but, not long after the album was completed, the couple parted. The album release was delayed until the 15th of March 1982, in order that the Thompsons might sufficiently recover their composure to tour in support of it in the USA, where reviewers had received it with effusive acclaim. But from the first gig, held at Ripley's Music Hall in Philadelphia that May, it was clear that all was not well behind the footlights.
'Linda kicked Richard in the shins during a guitar solo in Providence,' remembered Joe Boyd, 'and threw a bottle at him at Buffalo airport, but sang with an intensity I'd never heard before. Gone was the hesitant tone – the heartbreaking ballads poured out of her and mesmerised audiences… Richard was his usual genius self, only more so.'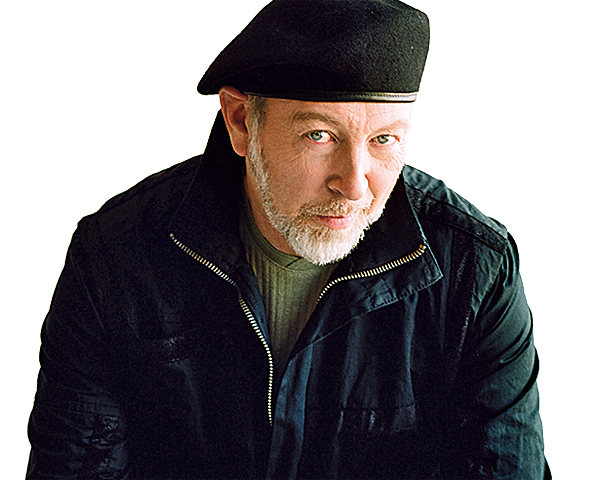 The album was acknowledged as a high-water mark for the Thompsons. The esteemed Robert Christgau of The Village Voice hailed its songs as 'powerfully double-edged metaphors for the marriage struggle'. And Mark Deming of AllMusic has pointed out that Shoot Out The Lights has 'often been cited as Richard Thompson's greatest work, and it's difficult for anyone who has heard his body of work to argue the point'.
Rolling Stone magazine went on to choose Shoot Out The Lights as the ninth best album of the 1980s, and also the 24th best record released in the magazine's two decades of existence.
And it wasn't just the critics who loved it. Lou Reed remarked on the quality of Richard's playing, stating that he had been 'stunned when I first heard it. I didn't believe anyone could do that any more'. The album remains a folk-rock classic, a high-water mark for Richard And Linda Thompson.