Red Hot Chili Peppers: Blood Sugar Sex Magik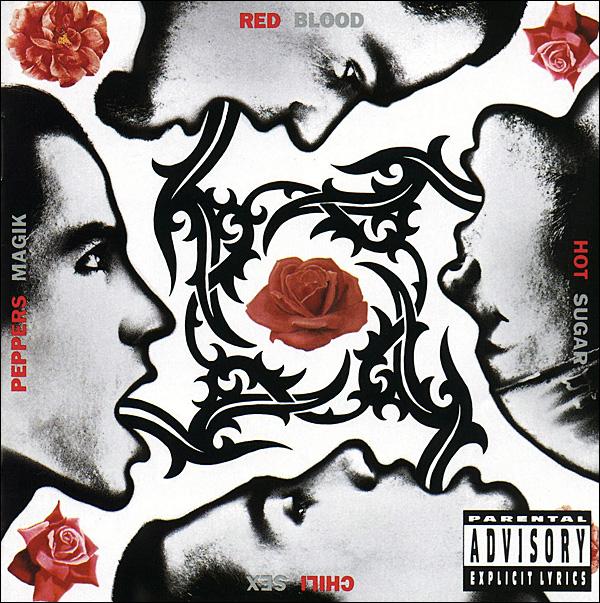 Produced by Rick Rubin, this fifth studio album for Warner Bros marked a change of style for the American group, with less heavy metal and a more melodic bias. And it propelled the Peppers to superstardom, with over 90,000 copies sold in the UK alone
The Red Hot Chili Peppers were formed by a quartet of friends in 1983 at Fairfax High School in Los Angeles: singer Anthony Kiedis, bass player Flea (aka Michael Balzary), drummer Jack Irons and guitarist Hillel Slovak. However, Irons and Slovak were also in a band called What Is This? and when they got a deal the pair quit.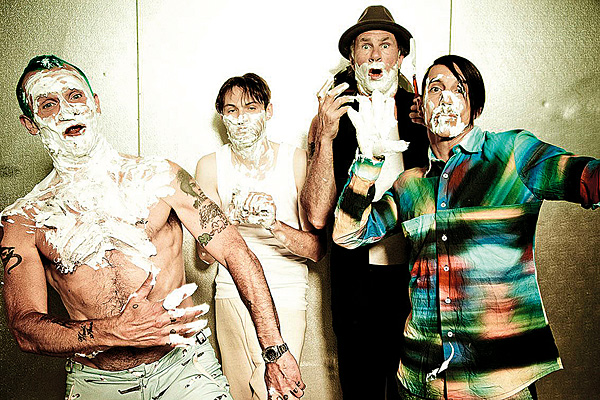 Shortly afterwards, Red Hot Chili Peppers landed their own deal with EMI America/Enigma and recruited guitarist Jack Sherman and drummer Cliff Martinez. The latter had served in LA Punk band The Weirdoes and his rhythmic dexterity had been developed by a stint in the final incarnation of Captain Beefheart And The Magic Band.
New York Cues
The group were keen to ally the energy of punk rock to the rhythms of funk and in this respect took cues from New York 'No Wave' bands such as saxophonist James Siegfried's The Contortions who had an arch, angular take on the type of funk and R&B pioneered by James Brown. There was also trombonist Joe Bowie's jazzier combo, Defunkt.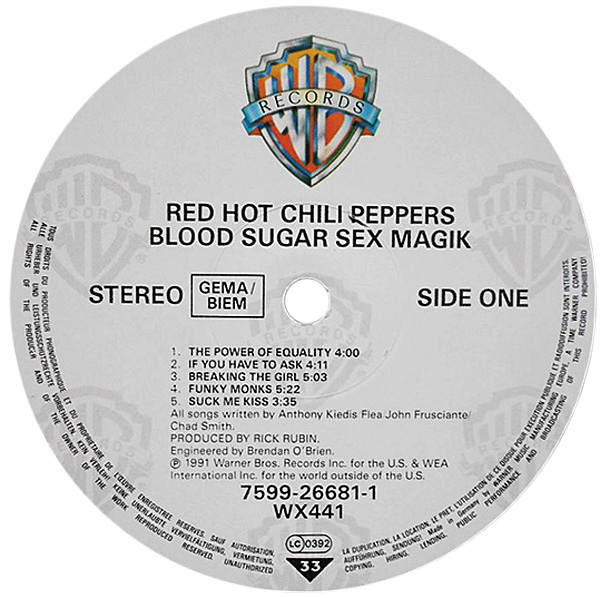 Kiedis' delivery was influenced by the emerging rap and hiphop scene, which many had experienced for the first time on Grandmaster Flash And The Furious Five's epochal 1982 single 'The Message'.
Throughout the early part of their career The Red Hot Chili Peppers worked with producers whose own music had influenced them. For their debut album they enlisted Andy Gill, the guitarist in The Gang Of Four, an English group who had concocted an idiosyncratic and hugely influential mix of punk rock and funk.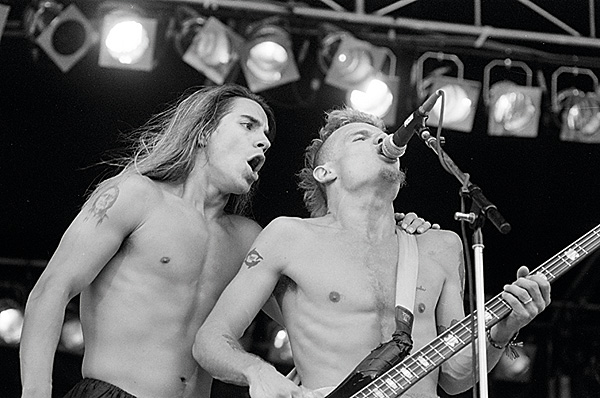 Unfortunately, during the recording sessions, Kiedis was horrified to see that Gill had described their song 'Police Helicopter' as 'sh*t' in his notebook, and thereafter the recording was made in an atmosphere that was rather adversarial.
Released in 1984, The Red Hot Chili Peppers was patchy, and received mixed reviews but it was an important statement of intent and it landed just outside the Billboard 200. James Stafford on Diffuser FM later described it as 'the little spark that ignited the rap-rock revolution'.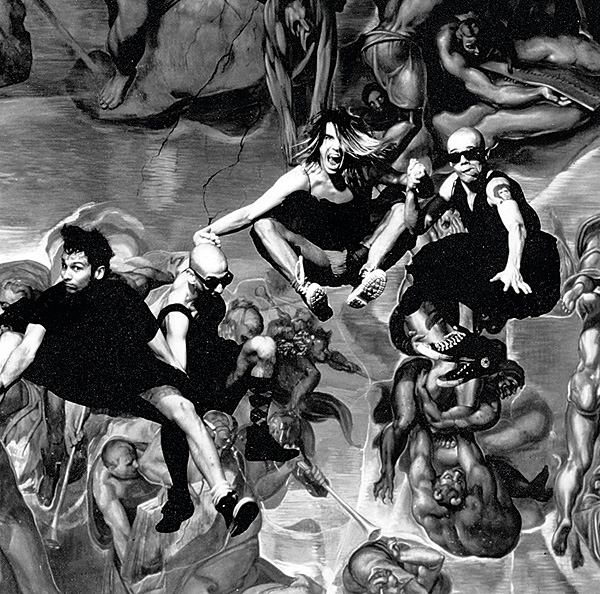 Funk Pioneer
For the band's next album, called Freaky Styley, Sherman was shown the door and Hillel Slovak rejoined. The group then hooked up with another major influence in the form of George Clinton, the funk pioneer from the groups Parliament and Funkadelic. And unsurprisingly the result has been described as one of their funkiest albums. But it failed to chart, Flea later wondering if the fusion they sought lay too far outside mainstream tastes, being 'too funky for white radio, too punk rockin' for black'.
Michael Beinhorn had come to prominence in the late '70s as a synth player and producer for Material, a New York City collective that encompassed disco and avant-funk. After a chance encounter with The Red Hot Chili Peppers he produced their 1987 album The Uplift Mofo Party Plan. Despite another round of mixed reviews it was their first album to make it into the Billboard 200.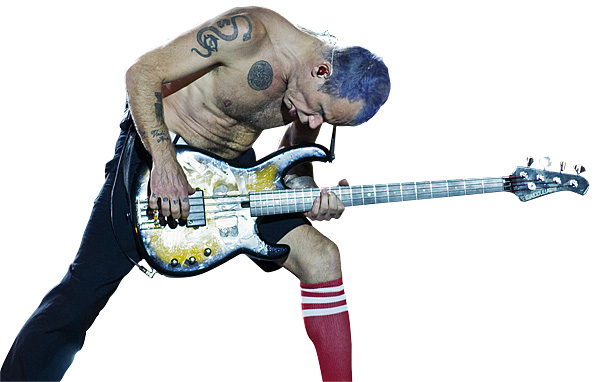 Oddly enough, this is the only time that all four original members of the group played on an album, as Martinez had departed and Irons rejoined. Michael Beinhorn has since described making the album as an 'eight-month ordeal', but while drug use had disrupted the early stages of recording, disaster struck the following summer when Slovak was found dead in his apartment from a heroin overdose.
His replacement came in the form of a prodigiously talented 18-year-old guitarist, John Frusciante. Already a fan, he had seen the band in concert and had been impressed by Slovak's hard-edged sound and use of feedback, and took that approach 'sideways'. Deeply affected by the death of his friend, Irons also quit. He was replaced by Chad Smith who was influenced by drummers such as Greg Errico from Sly And The Family Stone, and Clyde Stubblefield and Jabo Starks who had played with James Brown.
Strident Raps
Despite the rigours of recording its predecessor, Beinhorn was back behind the mixing desk for Mother's Milk (1989). It broke into the Billboard Top 50 and went gold the following year. It defined the style for the group's most successful phase, with its more focused sound, and Kiedis getting into more strident raps.
Frusciante brought a more melodic structure to the songs, which had hitherto largely been worked up from jams, although he felt that Beinhorn's insistence on near heavy metal guitar overdubs rather overpowered the music.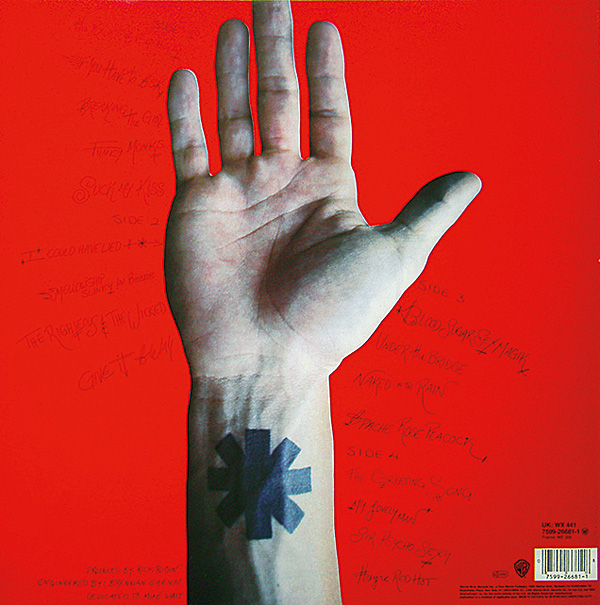 The Red Hot Chili Peppers had always come across like a gang, full of frat boy humour, often gurning at the camera in press shots. And on the cover of Freaky Styley they are pictured, apparently suspended in mid-air, in front of the Michelangelo painting 'The Last Judgement'.
This attitude partly explains why Kiedis was unsure of the choice of producer Rick Rubin [HFN Jul '16]for the next album, Blood Sugar Sex Magik. Rubin had set up Def Jam records, worked with hip-hop groups like The Beastie Boys and Run-DMC, and had come up with the inspired idea of inviting the latter to collaborate with hard rockers Aerosmith on the 1986 single 'Walk This Way'. With these credentials he seemed perfect for the job.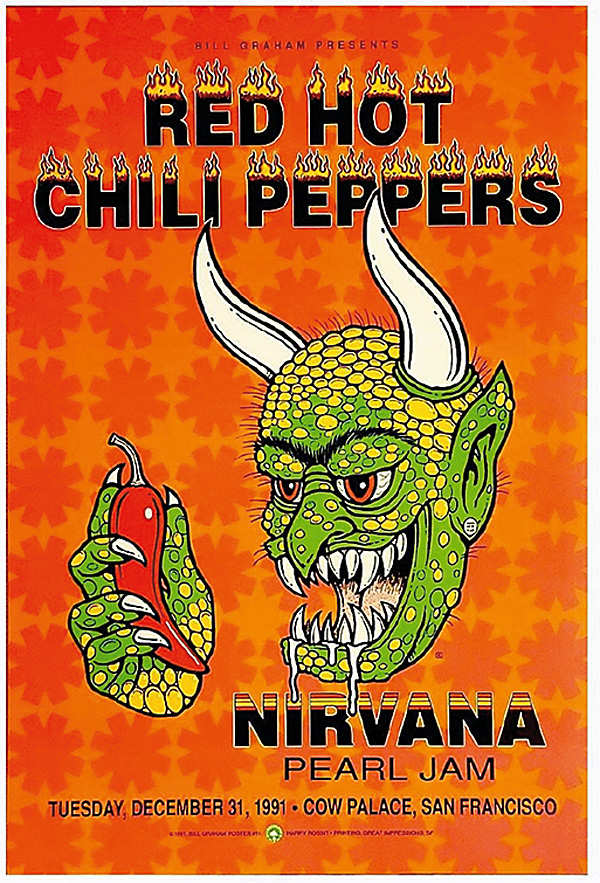 Yet Kiedis was concerned that a collaboration wouldn't work as Rubin had also recorded metal bands like Slayer and Danzig, who he felt were essentially negative compared to the positive energy that The Red Hot Chili Peppers put across. But Kiedis overcame his reservations. As he would tell EW.com: 'We had come into ourselves and we knew what we were and what we wanted to do'.
On Mother's Milk, Beinhorn had given Smith's snare drum a heavy, reverb'd sound, but Rubin made it smarter and sharper. And the drummer stripped back his style, which helped shape the phrasing of Kiedis's vocal melodies and raps. Flea had been identified as a hot-shot bass player but on Blood Sugar Sex Magik he strove to be less 'busy or fancy', generating just as much excitement by leaving more space.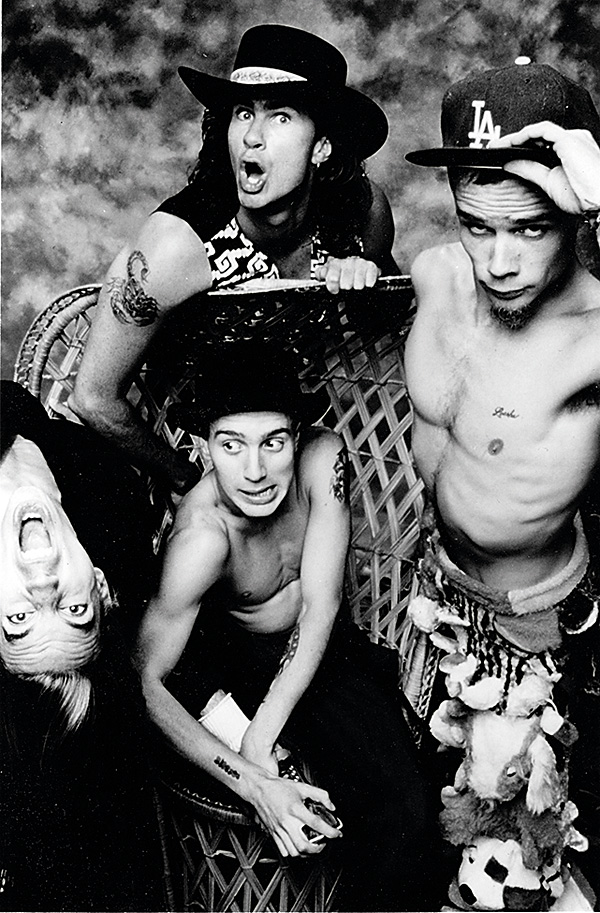 Hollow Conquests
Frusciante, meanwhile, uses clean rhythmic phrases interspersed with heavier and more textural outbursts to great effect. He also played acoustic guitar – the first time it had appeared on an album by the group – which was particularly effective on the song 'Breaking The Girl', on which the session engineer Brendan O'Brien added mellotron.
Here Kiedis muses on the hollowness of his many amorous conquests, and on 'I Could Have Lied' he analyses his failed relationship with Irish singer Sinéad O'Connor, introducing a more three-dimensional view of women among some typically lascivious lyrics.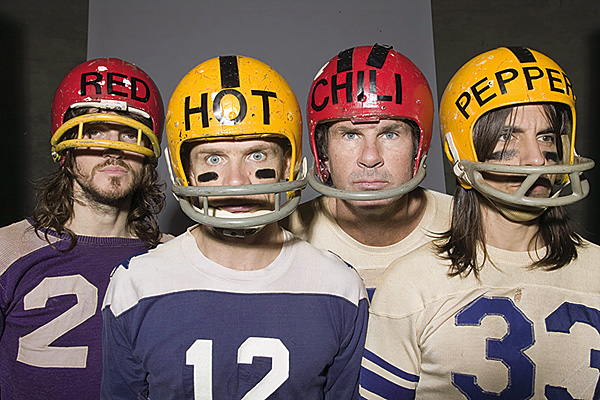 But things turn darker with the balladic 'Under The Bridge', which describes the desperate state of mind brought on by addiction. 'My Lovely Man', meanwhile, is a tribute to Slovak. But the band still jammed up some ideas in the studio, one of which 'Give It Away', a musing on shedding oneself of worldly possessions, was released as a single and went on to become one of the group's most anthemic songs.
Blood Sugar Sex Magik was universally well received and viewed as the culmination of what the band had set out to achieve back in 1983. It was released on September the 24th 1991 (the same day as Nirvana's Nevermind) and reached No 3 in the US Billboard 200.