RCA Studio B
Elvis, The Everly Brothers, Dolly Parton, Jim Reeves... Steve Sutherland tells the story of the home of a thousand hits – the recording studio that gave birth to the Nashville Sound
Dolly was in one heck of a hurry. She was running late for a recording session and if there was one thing that Dolly wasn't ever, it was late. Not only that, this was her debut appointment at Nashville's RCA Studios and she didn't want them thinking bad of her for being tardy.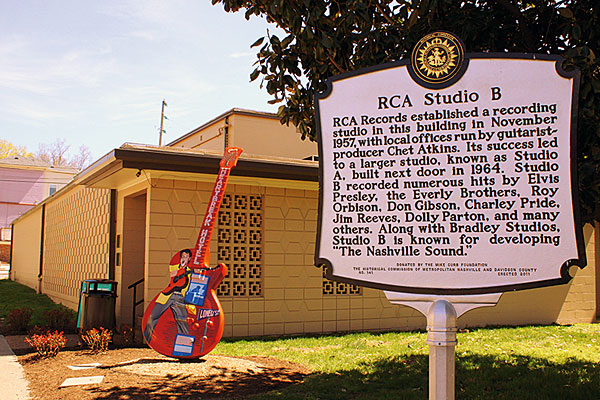 Fortunately, she was pedal to the floor, bowling along in her brand new car. Unfortunately, she couldn't really drive. 'I had driven very little in my life and was not that secure about my ability behind the wheel', she admitted years later.
'The man at the driver's license bureau in Nashville had given me my license without even a road test, presumably because he thought I was cute. I guess I did too, and somehow felt that made me qualified to drive.'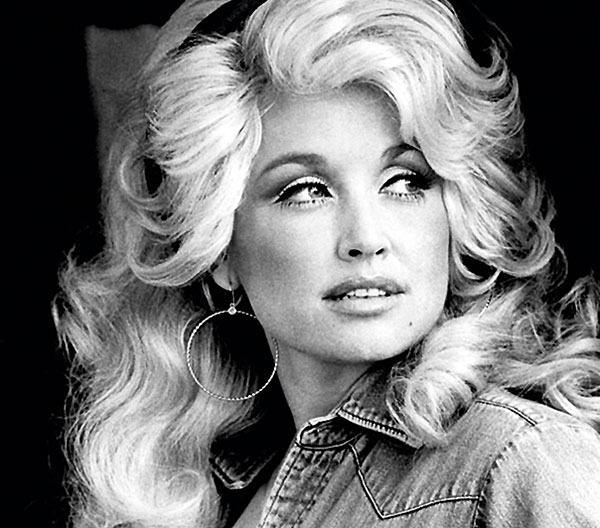 She saw the studio up ahead and turned into the parking lot, slammed her foot down on the accelerator instead of the brake and ploughed straight into the side of the building.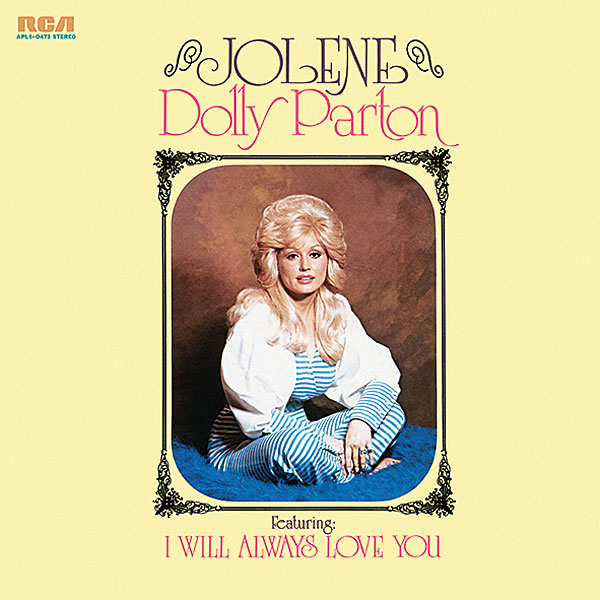 Counter Argument
'Bricks were still falling onto the hood of my car as I walked nonchalantly into the recording session, as if nothing had happened', she recalled of that day back in 1967. 'When we took a break a little later, the men went outside to have a cigarette and noticed my car stuck in the wall. They commented on it, but I never did say anything or confess that it was mine.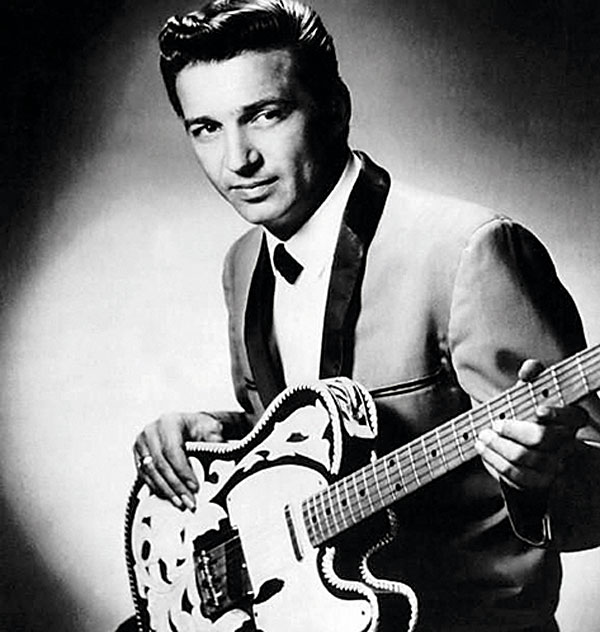 'That old studio is now an historic site. If you visit, you can still see where the bricks are a little different in that one particular spot.'
While we're talking about historic damage, what about that bashed-up counter over there? The one with the old record player on it. Hill and Range, Elvis Presley's publishing company, used to have demo discs made for him to listen to so he could decide which songs to record. One time a clumsy engineer jogged the desk, the needle tracked across the disc, scratching and ruining it. Elvis threw a wobbler and booted in the wooden counter. As neither The King nor studio boss Chet Atkins were inclined to pay for it to be fixed, it's busted to this day.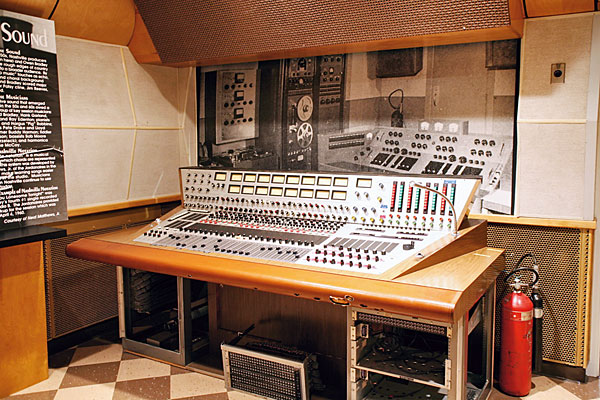 The X Factor
But enough of this mayhem. Plenty good stuff came out of these four walls so let's get down to it. Our story begins at 1525 McGavock Street in the Methodist Television Radio & Film Commission building where, on the 10th of January 1956, musician and producer Chet Atkins and fellow producer Steve Scholes recorded a session with Elvis Presley, newly signed to RCA Victor from Sun for the princely sum of $35,000.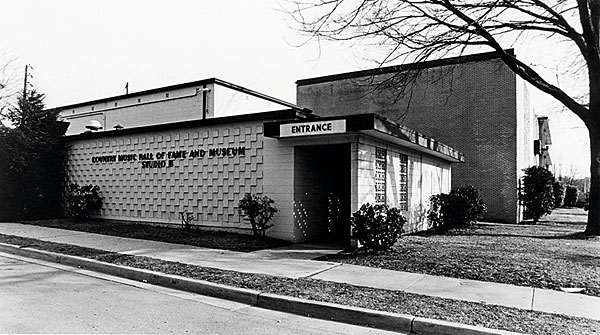 One of the tracks they laid down had been inspired by a newspaper article about a man who'd jumped to his death from a hotel window leaving a suicide note that read: 'I walk a lonely street'. The song was 'Heartbreak Hotel' and it became Elvis's first gold record and the biggest-selling single of the year.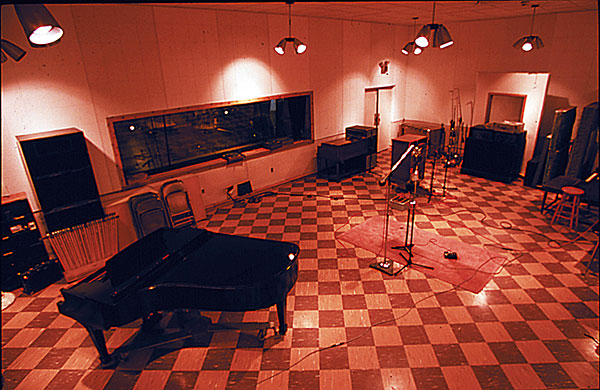 'Heartbreak Hotel' was the second song Presley recorded that night, following 'I Got A Woman', and the session wasn't without its problems. RCA Victor had always insisted their performers stay still as they sang so the mic would pick up the vocals clearly. Scholes had told Elvis to stand on a painted X on the floor but he just couldn't do it, insisting that he had to 'jump around to sing it right. It's something that just happens – just a part of the way I sing'.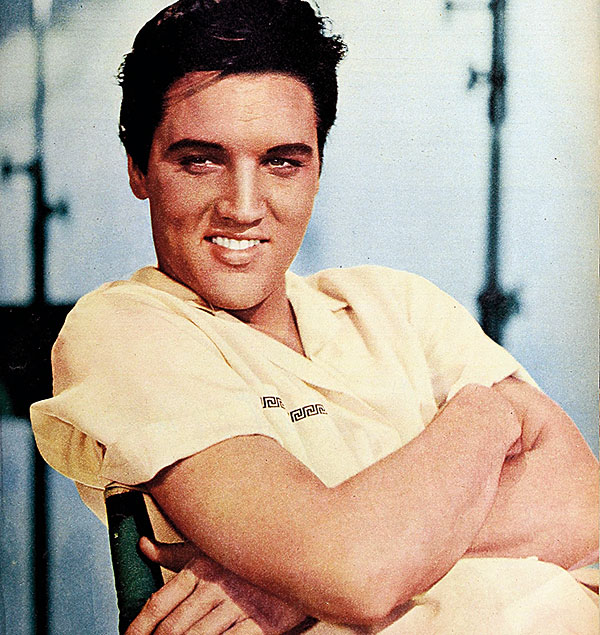 Scholes arranged for the whole studio to be re-mic'd so that Elvis's voice and guitar could be picked up from anywhere before recording could continue. Scholes also used a hallway to get an echo, attempting to recapture the Sun Records sound, but he was unaware that Sun founder Sam Phillips had used two tape recorders and a slight time delay to create it on previous Presley recordings. When Phillips first heard 'Heartbreak Hotel', he remarked that it was a 'morbid mess', and RCA agreed, internal memos showing that the executive corps insisted: 'We certainly can't release that one'.