Quad ERA-1 headphones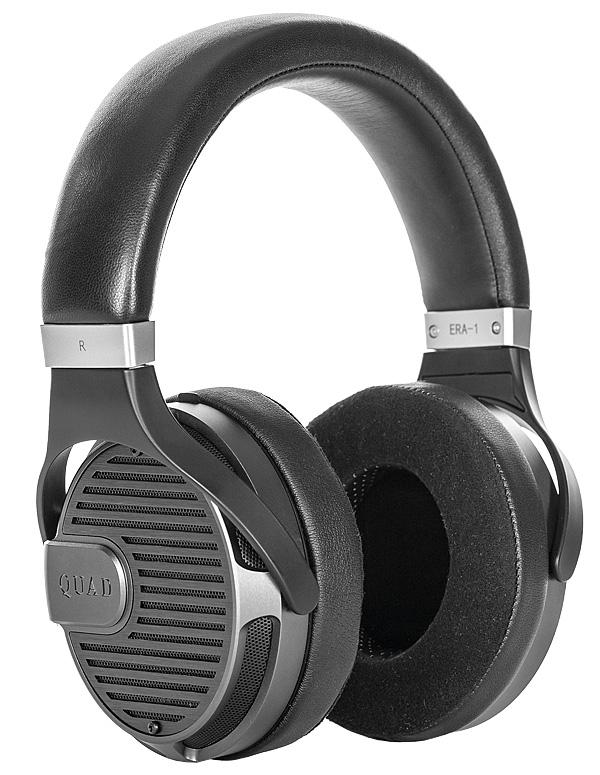 Eighty-two years after its founding and 61 years after the ESL-57, Quad delivers its first headphone, the ERA-1, and it's a planar design... but not an electrostatic!
For Quad devotees, the ERA-1 headphone has been a long time coming. One suspects that the company – like B&W, KEF and so many other traditional British brands – saw the writing on the wall. And what did this say? 'Headphones are now the only growth area in audio.' Disagree or concur, that's the reality check in the post-iPod era, and Quad has wisely chosen to deliver a model costing £599.
Homage To The 'Statics
Arriving with a planar driver to preclude having a cone in each earpiece, the ERA-1 pays homage to the speaker that put the brand on the map, despite not being an actual electrostatic à la Stax. This, however, is reasonable because it makes the ERA-1 able to work off just about any headphone socket, while obviating the need for an energiser and keeping the costs down – a crucial element of the ERA-1's positioning.
Quad enthusiasts will see that the ERA-1 is just right for the company's usual value sector, which has always been 'sensible mid-to-upper', rather than 'screaming high-end'. High pricing was anathema to founder Peter Walker, and it remains so in the 21st century. For those lucky enough to consider break-the-bank models, there are other suppliers who will gladly serve up headphones with eye-watering stickers.
Instead, Quad's debut model could easily fill the gap created by Oppo's surprising decision to abandon audio product manufacture. Quad's opportunity is, however, as much by accident as design, because the ERA-1 was conceived long before Oppo's recent departure, a move that took the much-loved PM-1, 2 and 3 with it [HFN Jul '14, Feb '15 and Jul '15]. This does blow a big hole in the £500-£1000 market. That said, there's still no real shortage of superb headphones in this heavily-contested segment, and the Law of Diminishing Returns is positively Draconian in this arena – you can buy excellent headphones for £99 that will satisfy 99% of the populace.
The higher-priced models survive because what matters for many, alongside sound quality, is credibility, and who has longevity to better Quad's? Nobody – that's who. And although Quad and, before it, KEF, Focal and even B&W are arrivistes compared to the likes of Beyerdynamic, AKG, et al, the mainly-speaker brands bring to the table audio credibility and stellar reputations.
At first glance, the ERA-1 is less reminiscent of the extremely 'lozenge-shaped' cans from Oppo and KEF, being more Audeze-like, if not quite truly circular – it's an inbetween shape that ensures a good fit around the ear. The weight wasn't specified in the preliminary literature I had, but they seemed lighter than my reference Audeze LCD-X [HFN Sept '14].
Comfy Cushions
As with any headphone purchase, you have to try before you buy, so let's deal with comfort and get it out of the way. If sound is subjective, then headphone comfort is even more so, as it's a physical condition about which you can change nothing. Yes, the ERA-1 gives you a choice of real sheepskin cushions with a smooth surface, and a synthetic, suede-like alternative, but everyone is different, so perspiration, earache and other considerations are down to the individual.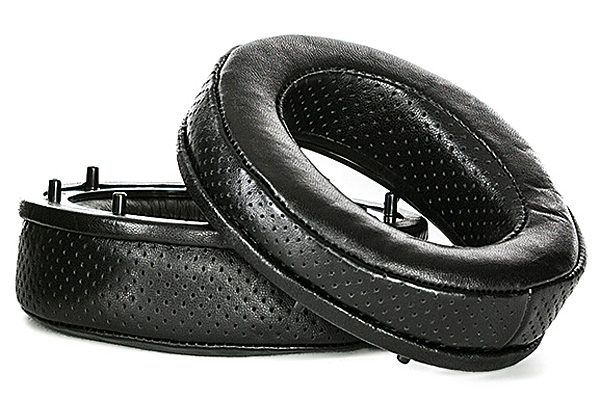 I found ERA-1's comfort – for my own requirements – to be above average. Another concern is for eyeglasses wearers such as I am: neither on-ear nor over-ear headphones will ever manage to avoid some pressure on the sidepieces, cutting into one's head after a given passage of time, so consider that, too, when trying out any headphones. These were tight enough to cause alarm about the headband pressure.
In addition to the two sets of cushions, the massive, lavish case (too big for hand-luggage, should you wish to travel with these) also contains a 2.15m Y-cable terminating in a 3.5mm stereo plug, with screw-on ¼in adapter. The Y-cable also connects to each cup with a 3.5mm plug, so aftermarket cables can be fitted easily if you are of that persuasion. For the review, I listened only with the supplied cable.
Because the ERA-1s are so bulky, I chose not to test them in-flight, on my way back from the Munich High End Show – hand-luggage-weight-and-size being a challenge of modern life. Instead, I waited until I got home and used them with the Quad PA-One headphone amplifier [HFN Feb '15], for which they were no doubt designed to work with optimally, the Musical Fidelity M1-SDAC [HFN Dec '13] on my desk and the new Luxman P-750u headphone amp [reviewed here].

Quad On The Brain
It came to my attention that Quad's copywriters were a bit purple with their prose, and that my colleague, the usually-dour KH, was rolling about on the floor, in near-hysterics at their gaffes. Exaggeration is normal in commerce, but claims in the brochure defied the laws of physics, biology and other sciences [Lab Report]. For my part, I simply addressed the challenge of sensitivity versus impedance by swapping headphones with the level untouched, from Audeze to Quad to Master & Dynamic to Focal. Repeatedly, I found the ERA-1 to be less sensitive than my Audeze and M&D, but close to the Focal Clear [HFN Mar '18] – though this is purely subjective and a difference not felt to be debilitating.