Andrew Weatherall
A succession of happy accidents or always ahead of the curve? However you judge the career of this British-born DJ and producer one thing's for sure: he became a messianic figure to a generation of clubbers around the world. Steve Sutherland has the story...
Try as they might, they couldn't get arrested. They were two albums into a career that was stalling fast. To be fair, their debut, a wan psych indie thing called Sonic Flower Groove had been quite well received but their eponymous new one was going nowhere, given the cold shoulder by pretty much everyone. Everyone, that is, except for this one dude who ran a very cool fanzine and was rapidly gaining a reputation as an inside track clubland scenester.
What follows is a classic case of right time, right place. Here's how the band's singer remembers it: 'It felt like we were finished... Then we started to go to acid house clubs in long hair and leather, initially because of the drugs.
'We really loved it. We'd given up on contemporary rock music. We were more into contemporary electronic dance music. So we had the idea that we wanted to make songs they would play in the clubs.'
Here's how the dude in question recalls his part in changing pop history: 'Before I met [them] in 1989, I wasn't a massive fan. I'd seen them skulking in the corners of clubs. My manager Jeff Barrett had given me a copy of the second album... He couldn't get any press on it, everybody hated it. I took it away and I think I was literally the only person in the world that liked it!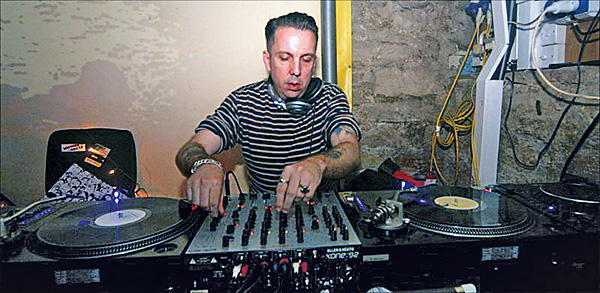 'Then I was in the chillout lounge at a club called Spectrum, with Alex Patterson of The Orb DJ'ing – I remember whale noises...'
He was approached by one of the leather-clad skulkers, the guitarist as it happens, who asked him if he'd fancy having a crack at remixing them into something that might work in a club.
'I wasn't daunted, because I was so inexperienced, I didn't realise how little I knew. I didn't know how to programme drum machines – but I knew what worked on the dance floor. I was being asked to do it basically because I'd been off my napper in nightclubs. I knew how a record should work, and that's what I did.'
What he did, indeed, do is take one of the band's Rolling Stones-ier tracks and dismantle it, reassembling something halfway new.
'I did one attempt and I was a little bit polite. I didn't want to offend anyone, you know?'
When the band's guitarist heard the results he did something so rare and brave and selfless it almost beggars belief that it happened within a music industry driven almost exclusively by ego. He told the dude, 'Forget what we've done. Just f***ing destroy it'.
The dude returned to his task. He took 'I'm Losing More Than I'll Ever Have', stripped it all out and, building around the original song's slide guitar and bongo breakdowns, threw more emphasis on its horn-powered outro.
Knocked Out Loaded
'The second time I went all out and we got it right,' is the dude's modest recollection. 'I had no idea how big the song would get. It was very slow. And there was a north-south divide then – the BPMs in the south were slower than in the north, and I just thought a 95bpm jiggly-shuffler would be a localised thing.
'Very wrong. When I first played the finished version at Subterania, it was one of those moments. Mick Jones [of The Clash, etc] came up to me afterwards asking about it. It was preaching to the converted – 400 to 500 people, most of whom were part of the burgeoning scene. I was just glad I'd made a record that had been accepted by my peers.'
Something incredible was happening and at 4am, the dude called the singer at his home in Brighton and said, 'Everybody's going mental for the record'.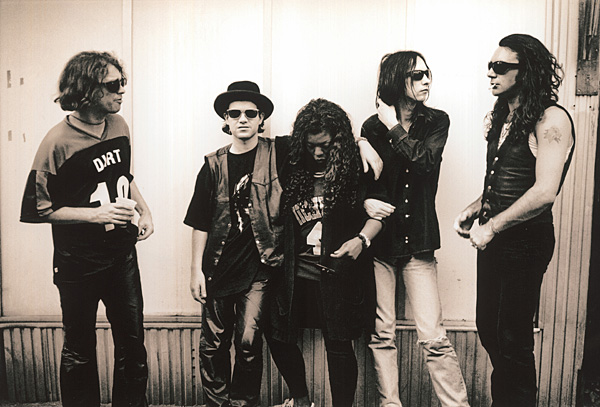 The dude is, of course, Andrew Weatherall, the band Primal Scream, the guitarist Andrew Innes (RIP), the singer Bobby Gillespie, the track 'Loaded' and the rest history.
Dizzy Heights
'Loaded' went Top 20 in February 1990 and Primal Scream were back from the dead, teaming up once more with Weatherall to craft a follow-up single and herald a whole new way of working – creating tracks in the knowledge that they would be handed over to remixers.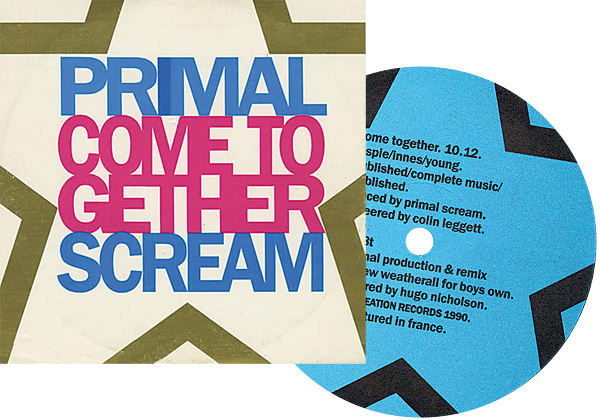 The recording actually stalled at the start. 'We went in to record "Come Together" and it was a bit of a disaster,' recalls Gillespie. 'The drummer turned up with some f***ing drug Keith Moon overdosed on. We all took it and collapsed.'
Coming around, the band eventually recorded a beats-driven, '60s-esque pop track which was then remixed for single release by DJ Terry Farley in a traditional song-based form with Gillespie's vocal running all the way through it.
But the version of 'Come Together' that everyone raved to was Weatherall's extended 10m remix that dumped the lead vocal and brought the song's gospel backing vocalists to the fore, mixing them with a Jesse Jackson speech about music and togetherness from the 1972 LA Wattstax concert.
Insta-Success: How 3 Photographers Are Using Instagram To Share Images, Promote Their Brands, & Find Work were right where they wanted to be – they were counter-cultural heroes – and Andrew Weatherall was king of the world. Next stop: Screamadelica, the Mercury Prize-winning epoch marker which was as much Weatherall's work as it was Primal Scream's.