MrSpeakers Ether 2 Headphones Page 2
One thing remains a constant, however, for while MrSpeakers says a lot of work has gone into improving its cables to reduce microphonic effects, those supplied were a frequent irritant as the shortish lead touched one's clothing. As for tapping the springy headband or side-pieces... ouch! Since they have locking Hirose connectors it might be less than easy to find an alternative aftermarket lead.
For my speech test proper I returned to the Patrick Stewart-narrated Prokofiev Peter And The Wolf [Lyon Orch/Kent Nagano; Erato 4509-97418-2]. Here the voice is set slightly forward but remains part of the general acoustic and as the instruments are introduced you should hear both a full tonal quality and surrounding ambience. I did feel the narration tended to exaggerate the upper frequencies of the voice slightly, making it almost edgy. But the expressive nuances were in no way compromised, and in fact I listened a long way into the story, albeit an overfamiliar one.
One thing the Ether 2 does extremely well is to capture soundstage detail and reveal specific instrumental separation. The pitch of notes and sense of timing are also very accomplished. In other words, these are tuneful headphones which will draw you into the musical performance.
The assorted animal wildlife to be found on Side 2 of The Beatles' White Album [EMI PCS 7067/68] – blackbirds, little piggies and racoon – all came to life with my Rega RP10 set-up [HFN Aug '15] where the bass response was good. All the channel effects and the lyrics were clearly positioned, encouraging a very relaxed and extended listen.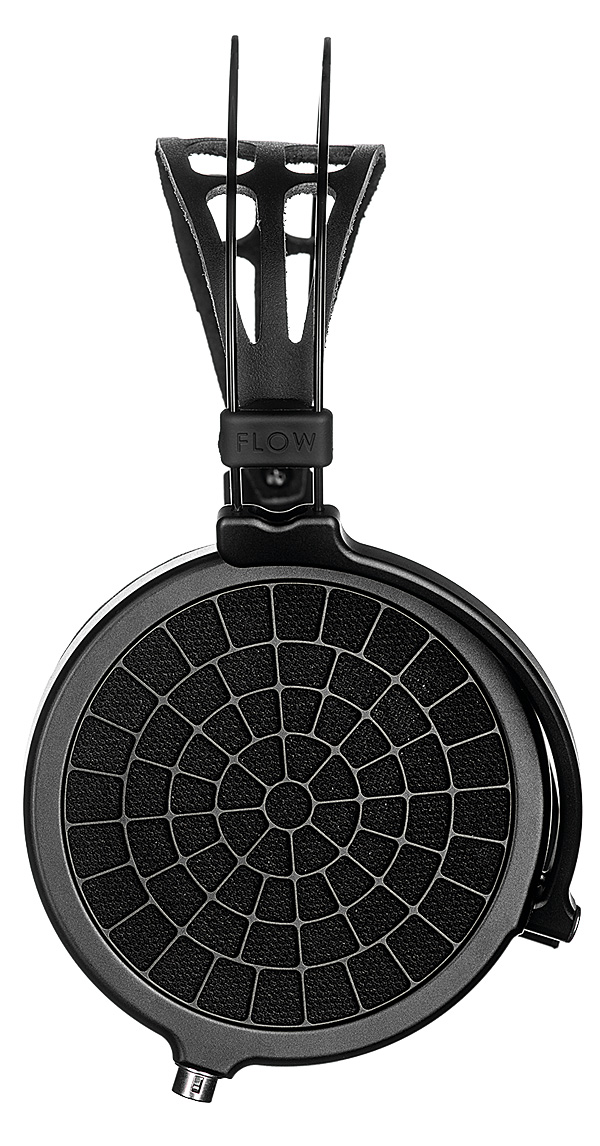 With The Allman Brothers' 'Black Hearted Woman' [The Road Goes On Forever compilation; Capricorn Records 2037 101], and like last month's HiFiMan Sundaras, the stereo separation allowed every percussion detail to register (from their extreme left-right placing). But with the Ether 2s you couldn't say the vocals, with their coarse edge, increased the pulse rate. No, Kate Bush's album The Whole Story [EMI KBTV 1] was more home territory for the Ether 2s, the expressive vocals and expansive acoustic space of 'Wuthering Heights' contrasting with the intimate close-up 'Cloudbusting' – both tracks setting my feet tapping.
Thundering Timpani
Switching to downloads (and a Mytek Brooklyn DAC/amplifier [HFN Aug '17] with Audirvana Plus software), and a new Chandos recording of Sibelius's 'Swan of Tuonela' recorded by the BBC SO under Sakari Oramo at Watford Colosseum [CHAN 20136; 96kHz/24-bit], I was presented with a rich, detailed soundstage and proper timbral accuracy.
Likewise the opening brass and thundering timpani rolls in Edward Gardner's Mendelssohn Overtures SACD collection, and Ruy Blas [CHSA5235; 96kHz/24-bit], made for a stirring listening experience. There was a touching tenderness in the way The Calm Sea and Prosperous Voyage opened too, the Ether 2s preserving the subtle sense of suspense and quietness in the opening four minutes before winds introduce the second part.
Notwithstanding the Ether 2's insensitivity and low impedance, even plugged into an iMac the Audirvana 'volume control' was barely above the halfway mark for a safe listening level – and even that proved far too much for my last test track with the solo pianoforte.
For this I turned to Paul Lewis's Weber Piano Sonata No 2 (1816) and its 'Menuetto Capriccioso' [Harmonia Mundi HMM 902324; see HFN May '19 HD downloads section] where the pianist ideally captures the highly individual and arresting writing. The sound of the Steinway, recorded at Teldex Studios in Berlin, was both rounded and pleasingly full, yet at the same time light and airy – in, for example, the Allegretto from the coupling, Schubert's Sonata D575. The Ether 2s caught not just the ambience of the studio but (faintly) Lewis's very occasional vocal responses.
Hi-Fi News Verdict
The Ether 2s are deliberately skeletal in appearance, offering very light weight and reasonable comfort (cable noise restrictions apart). You might even consider these top-end planar magnetics reasonable value at their near £2k price, but do be aware that their relatively low sensitivity and low, but 'flat' impedance trend, means they'll need a dedicated and gutsy headphone amp to reveal all that they have to offer.