MoFi UltraPhono Phono/Headphone Preamp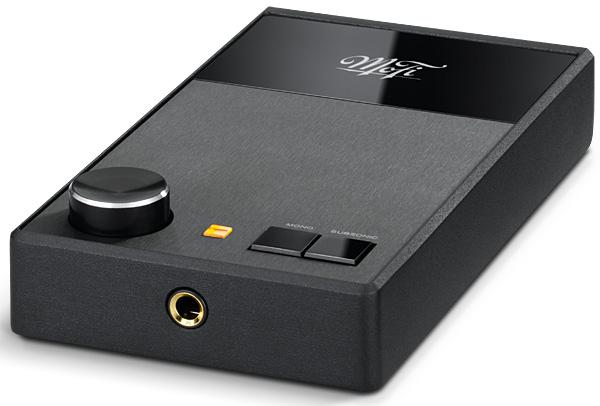 With input from the designer behind MoFi's cutting lathes, the UltraPhono (and StudioPhono) were conceived as high value partners for its affordable turntables
Are we in the midst of a Golden Age of Analogue? If you're returning to, or just discovering the vinyl LP, then yes, we are. Mobile Fidelity's UltraPhono is an example of what the industry can deliver when inspired, and clearly this is a response to the need for affordable phono stages to render suitable 30 years' worth of post-CD integrated amplifiers without phono stages. At £499, it's not for the impoverished analogue neophyte, but neither is it horrendously expensive by any measure.
It is more than just a quick-fix, down 'n' dirty phono stage for dealing with line-level-only systems. But it has to be: a search of amazon.co.uk revealed phono amps for as little as £15. I've played with a number of these, and while all offer the novice an RIAA stage at little cost, none has delivered what you or I would expect from companies including Pro-Ject, NAD, Rega, Cambridge and now, MoFi.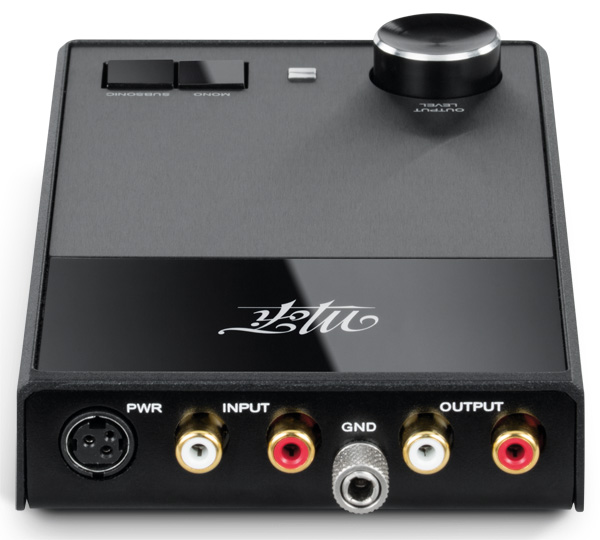 Gain, Set 'N' Match
What you get with the UltraPhono is all you could want for adding phono to a system lacking it. On the top of the nicely-made, 100x30x170mm (whd), all-metal box are a volume control, a power-on LED and buttons for mono and subsonic filter. The front has a ¼in socket to access its headphone amp, while the rear contains RCA phonos for in-and-out signals, an earthing post and a multi-pin socket for power from the AC adapter.
Flip it over, and here's where the seriousness becomes evident. A 5x30mm recess holds a dozen tiny DIP switches to allow you to match it to MM or MC cartridges, with nine impedance and four gain settings. The settings are printed on a label affixed to the underside [see picture, below], so you don't have to go looking for an owner's manual – a thoughtful touch and a way to avoid gnashing teeth.
This level of adjustability is more than is found on certain phono stages costing five times as much. I'm not suggesting for a moment that any device without these is compromised – I can name a number of superb phono stages which don't offer many adjustments – but this goes a long way to reassuring the music-lover-on-a-budget that he or she isn't cutting corners.
What I needed to find out, though, was whether or not this was worth £200 more than the equally delightful StudioPhono, beyond the fact that it comes with a headphone section.
Premium Parts
According to MoFi, the UltraPhono typically outperforms the StudioPhono because the former's upgraded parts promise a boost to MC performance. MoFi also posits that the UltraPhono is quieter thanks to these superior components, and the resultant sound should be more neutral than the warmer StudioPhono, with a deeper soundstage and better imaging. What that tells you – and which confirms what I've heard with the two side-by-side – is that the UltraPhono should prove to be the more analytical of the two.
In practical terms this means the UltraPhono will be suitable for use with a wider range of amps and speakers more revealing of the front-end's abilities. And while £299-vs-£499 seems paltry to some, it is a fortune to others, so the existence of both MoFi models is something of a public service for newcomers to LPs.

Secret Affair
Ah, now the penny drops! I had been wondering why this unit sounded so good, and why it kept reminding me of Tim de Paravicini's EAR-Yoshino Phonobox [HFN Dec '19] before, by sheer chance, Mobile Fidelity's Josh Bizar let it be known that, 'Tim gave us the circuit design'. If ever you doubted that audio designers' creations possess unique sonic signatures, just play this side-by-side with Tim's all-tube Phonobox. While the UltraPhono hasn't quite the dynamic contrast, bass extension or sweetness of the dearer valve phono preamplifier, it suggests the same basic nature in its overall portrayal, certainly in terms of content if not scale.
In other words, it's as deliciously three-dimensional if not as large in absolute soundstage recreation. It's transparent, if not quite as nakedly revealing, and it is 'musical' in every sense of that word. The opening salvos of Tina Turner's 'The Best' from Simply The Best [Parlophone 0190295378134] were what gave away Tim's 'secret identity' and his role in this affair. He demands bass prowess that explains the sheer force and control of EAR power amplifiers, and he endowed the UltraPhono with this ability.