MoFi UltraGold Cartridge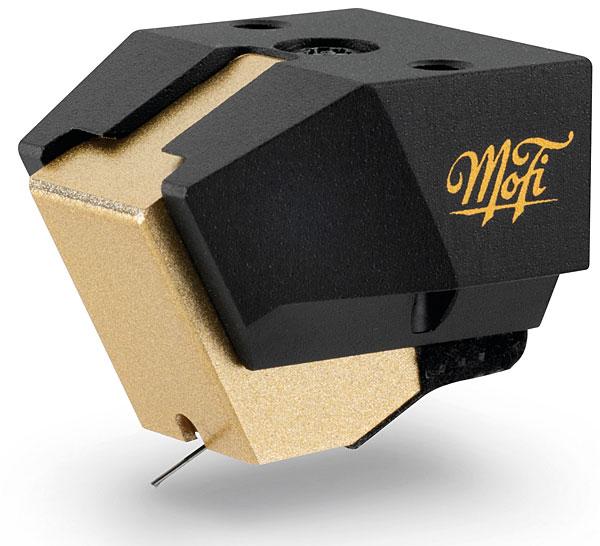 With a range of affordable turntables and a trio of MM pick-ups already in its catalogue, the launch of a premium MC has been long-anticipated from this supremo of the vinyl LP
One thought dominated my recent rediscovery of the old Decca (now London) cartridges: there was much to be said for record labels also manufacturing playback equipment. As had Decca, EMI, RCA, and a few others in the past, Mobile Fidelity, aka MoFi, has continued to demonstrate this synergy through its portfolio of turntables [HFN Jul '19 and Jan '20], phono stages [HFN Mar '20] and three MM cartridges. The UltraGold is the first MoFi MC, and at £1499, it raises the brand's price point.
Working backward, with a £700 gap between this and its dearest MM, there's a hole which could be filled with a less-expensive MC, but that's just me thinking aloud. The UltraGold is so classy an offering at its price point that it probably won't be needed: once you hear it, you'll scratch around for the extra dosh. Yup, it's that good. Equally, there is nothing to stop MoFi from producing a model above it. UltraPlatinum, anyone?
Magical Mystery?
There's no mystery to this, because MoFi's secret weapon, beyond manufacturing some of the finest sounding LPs ever pressed, is a wizard named Allen Perkins. His Spiral Groove turntables [HFN Jan '11] have always been ranked in the A-list and, among other innovations, have included a tonearm base inspired by interchangeable camera lens mounts.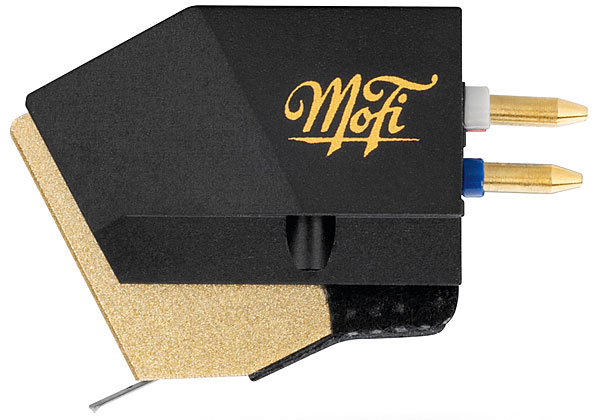 With over 35 years in the hi-fi biz, Perkins is known for his fastidious approach and the UltraGold pick-up reflects this attention to detail. He's also a guitarist, so this MC is immediately identifiable as 'musical' rather than 'analytical'. Then there's his input into the UltraGold MC's rather deceptive styling.
Deception? Yup: you think it's gonna be a pain in the keister to install, but the naked cantilever (which usually makes me nervous), and that host of angles begging to be lined up, render this one of the easiest cartridges I've ever installed. And that includes slab-bodied pick-ups that defeat the benefits of parallel sides with barely visible styli. I suspect Allen and the MoFi guys must have mused that this shouldn't be compromised with operational quirks. I tried it with three different phono stages and every time it worked best with 100ohm loading. Moreover, the UltraGold sails through anything you subject it to at 2g…
Bill Of Materials
Having spent too much time of late comparing different stylus profiles and cantilever materials, suffice it to say the UltraGold's recipe of nude Shibata stylus, boron cantilever, neodymium magnet and PC-OCC wiring could just as easily describe a cartridge costing £5000. And no seasoned audiophile would blink.
MoFi fitted this to an ultra-low resonance aluminium/brass extrusion. The body is threaded so there's no fiddling with nuts 'n' bolts and I had it mounted in seconds – literally. Blessed, too, are the widely-spaced, colour-coded pins, so there remains only one complaint to level at the UltraGold: getting it out of the box without it coming to grief.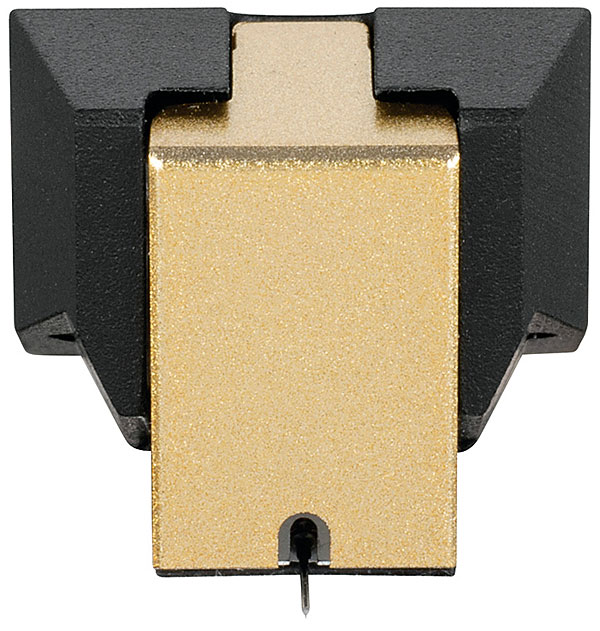 For some reason, the ecologically minimalist box opens to reveal the UltraGold squeezed into a cut-out card aperture on a foam insert. There are no gaps around the cartridge to insert your fingers, so forcing it out with a blunt tool, without dislodging the stylus guard, aged me a year. MoFi, please take note.

Frissons Of Delight
Hand on heart, it was the only wrinkle in the set-up experience. Other than that, I found myself enjoying a flood of wholly unexpected frissons of sheer delight. Which is my prolix way of saying that I was playing LP after LP after LP, including the very albums I suspect were used in tuning the UltraGold – a choice selection of MoFi One-Steps [HFN May '17].
If that was too obvious a path to follow, especially as it makes almost any cartridge sound better than it might when 99% of the LPs we play are normal pressings, I took the decision to at first listen only to regular releases. One of these was a 45rpm, 12in single: the Traveling Wilburys' extended version of the blissful 'Handle With Care' [Wilbury Records W7732T].