Jadis JPS8 and JA50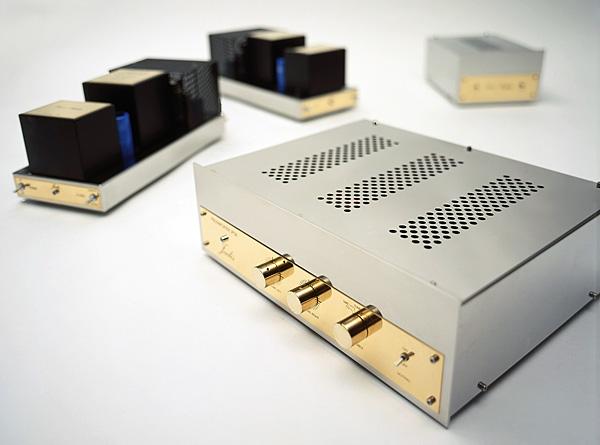 These purist valve amps from France are still something special, reckons Ken Kessler, but first it's time to put your expectations to one side...
Here beginneth a lesson in audio prejudices – mine and yours. Jadis has created a truly 'high-end' pre/power combination of so narrow a focus that we as audiophiles have to search deep into our hearts before even considering reading about them, let alone owning them. In other words, go no further if you refuse to accept that a manufacturer can (and maybe even should) impose restrictive behavioural practices upon the end user. Forget universality, market savvy commercial appeal, user-friendliness or post-remote control era ergonomics – the JPS8 is aimed at out-of-the-closet masochists.
Is Jadis being unreasonable, for example, for insisting that the system be fully, symmetrically balanced from start to finish, with no single-ended inputs whatsoever, thus complicating the possibility of using older sources such as non- XLR/balanced phono stages, tuners and CD players? If you say, 'Yes, the company is being unreasonable', then you have to level the same accusation at Naim, Linn, 47 Lab, Croft, B&O and others, all of which march to their own beat, with their own quirks – the rest of the world be damned. You buy into the programme, or you look elsewhere.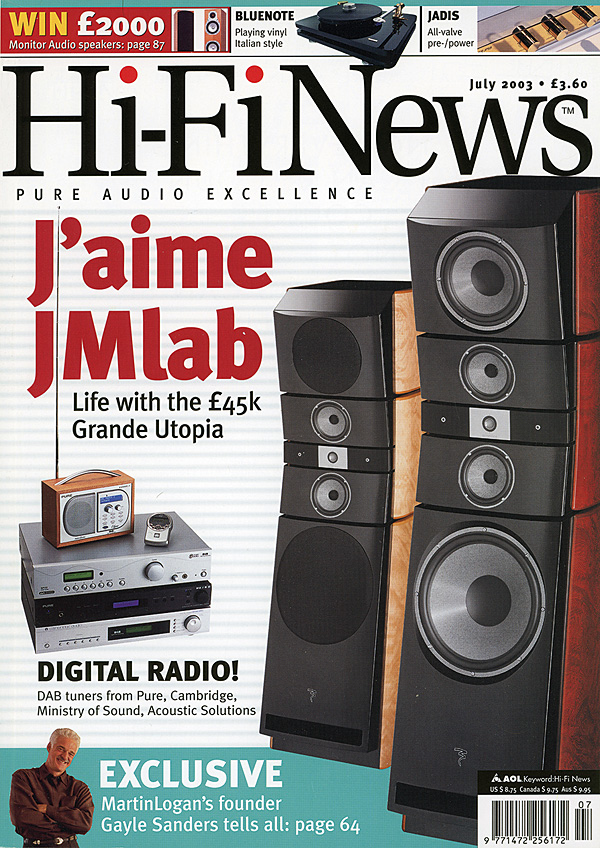 Dual Challenge
Reviewing the Jadis JPS8 preamp and JA50 monoblocks in their fully balanced forms has not been a piece of cake. True, I had to hand three CD players – the Marantz CD12/DA12, Unison Research Unico CD and Copland CDA822 – with balanced outputs, but I was not able to sample vinyl, nor try the Jadis amps with any of my pet single-ended preamps, nor the Jadis preamp with any unbalanced power amps.
Then, there was the little matter of having to swallow my hatred of dual volume controls. Yet again, I cried to the heavens, 'Why couldn't they fit a simple mechanism to gang the two volume pots together for easy level setting?'. It wouldn't affect the purist tendencies, or the sound, or the channel separation. They would remain in unsullied, dual-mono form. Oh, no, not Jadis. It wants you to have to count each and every click if you're worried about correct channel balance.
Baby Dynamite
Then, I had to come to grips with the nastiest feel of any rotary control I've experienced in 35 years as an audio addict. It was explained to me – and not without a frisson of Gallic sarcasm – that the input selector on the JPS8 is probably the finest, quietest source selector on earth, entirely hand-assembled and, as a glimpse under the lid proved, utterly massive. It could have passed for one of those over-the-top resistor-ladder volume controls the size of a hockey puck. But would it have killed Jadis, with a DNA pool of sybarites, to have damped it in some way? After all, you part with big bucks and you're treated to a rotary control that has all the 'feel' of a pre-War, pre-synchromesh gearbox.
But despite my wanting to hate it – I find, for example, the fingerprint magnet of a polished stainless steel finish about as practical as a pair of stiletto heels in a muddy field – the JPS8 simply seduces you.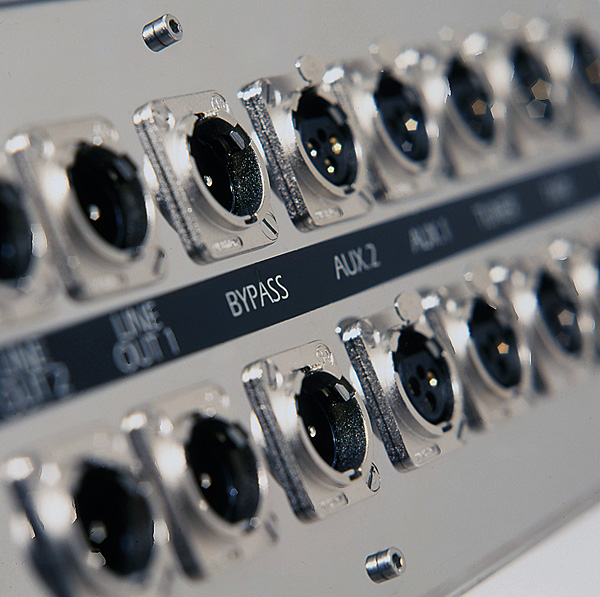 With its outboard PSU of 355x140x229mm (whd) and a main chassis 450x140x356mm (whd), the JPS8 preamp takes up a fair bit of space. It's all valve, too, so you don't want to crowd it. I used it in 'open space', sitting on a Relaxa 3 platform, with the power supply on the floor behind it. The main chassis weighs 12kg, with another 9kg for the power supply. The latter bears only an on/off toggle and a power LED, which glows green when operating. It connects to the back of the JPS8 through a professional- grade, multi-pin umbilical chord. Inside, purists will be pleased to note that tube regulation means the inclusion of an EF86 valve and – mounted horizontally – a KT90.
Across the front of the main chassis are an LED – which glows red, then green after a full six-minute warm-up – left and right volume, and the source selector for CD, Tape, Tuner, Aux 1 and Aux 2.
Around the back, all you see beside an earthing tag and the multi-pin socket for the umbilical are three pairs of XLR balanced outputs and five pairs of inputs. Two of the three pairs of outputs enable the JPS8 to drive two sets of power amps, while the third bypasses the volume controls, so it can be used for tape out or throughput in a multi-room or home theatre system. Which, given the uber-purist nature of this unit, is highly unlikely ever to happen.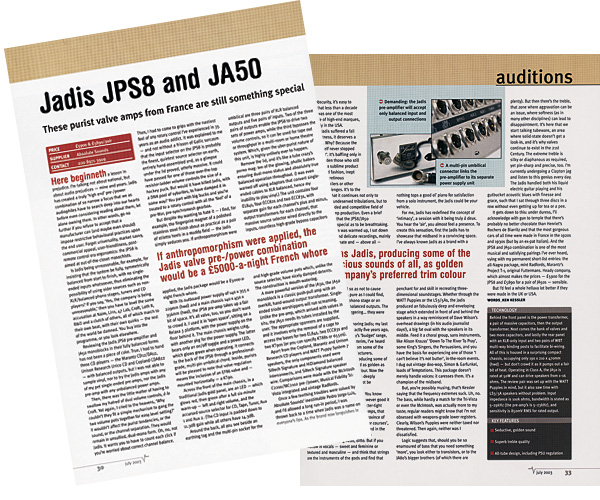 Remove the lid, and it's like a tube crazy's porno mag: ten of the glowing, phallic babies ensuring dual-mono status and absolutely true balanced operation throughout. (I was even warned off using adapters that convert single-ended cables to XLR balanced, hence my inability to play vinyl.) The unit contains four EL84s, four ECC82s and two ECC83s, with separate gain for each channel's plus and minus; output transformers for each channel; that source selector wired directly to the inputs; countless high-grade bypass capacitors; and high-grade volume pots with nicely damped detents. The construction is mouth-watering.
Roll Cage
A more powerful version of the JA30, the JA50 monoblock is a classic push-pull amplifier with an overkill, hand-wound output transformer. Single-ended triode worshippers will run screaming. Unlike the preamp, which arrived with valves in situ, the JA50 needs its tubes installed by the user. The appropriate spanners are supplied, and it involves only the removal of a cage to access the bases for two EL84s, two ECC83s and two KT90s (or you have the option to specify KT88s or 6550s).
Apart from the Copland, Marantz and Unison Research CD players and WATT Puppy System 7 loudspeakers, the only components used were Siltech Signature and HiDiamond balanced interconnects, and Siltech Signature speaker wire. Meanwhile, comparisons were made with the McIntosh C2200/MC2102 pre/power, Musical Fidelity Tri-Vista integrated and vintage Radfords.