iFi Audio ZEN CAN Headphone Amp Page 2
All this functionality comes wrapped in the now familiar ZEN bodywork, which means an easy-on-the eye, curvaceous chassis that looks altogether more stylish than some of the square-cornered competition. Styling is two-tone, with much of the aluminium casing a dark grey, which gives way to a lighter brushed aluminium for front and rear panels. With dimensions of 158x35x117mm (whd), the ZEN CAN takes up little space on a desktop or hi-fi rack. Four small feet provide a solid foundation, and overall the build quality and styling is exceptional given the budget price tag.

Fizz Factor
Compact it may be, but there's obvious potency under the ZEN CAN's hood, and iFi Audio's power claims don't feel unrealistic. Indeed, if you value your hearing, experimentation with the gain setting should be approached with caution, as sensitive earbuds warrant nothing beyond the default 0dB. When it comes to more premium headphones, it's hard to imagine anyone not being impressed by the ZEN CAN's driving ability, and yet this doesn't come with any sense of being over-aggressive. This amplifier sounded clean and sprightly to go with its punchy nature.
Even with the most basic of set-ups, the ZEN CAN swiftly looks like value for money. Paired with some affordable Denon AH-MM200 headphones and an Android smartphone running Tidal, INXS's 'Need You Tonight' [Kick; Tidal 44.1kHz/16-bit] fizzed with a dynamic energy that the combination simply couldn't muster without the headphone amp in play. This skin-tight medley of jangling guitars, funk bass, rapid percussion and Michael Hutchence's insouciant vocals sounded more immediate and lively, the ZEN CAN not only showing its impact with regard to the low-end, but across the music as a whole. It was as if the Aussie rockers had woken up from an afternoon nap.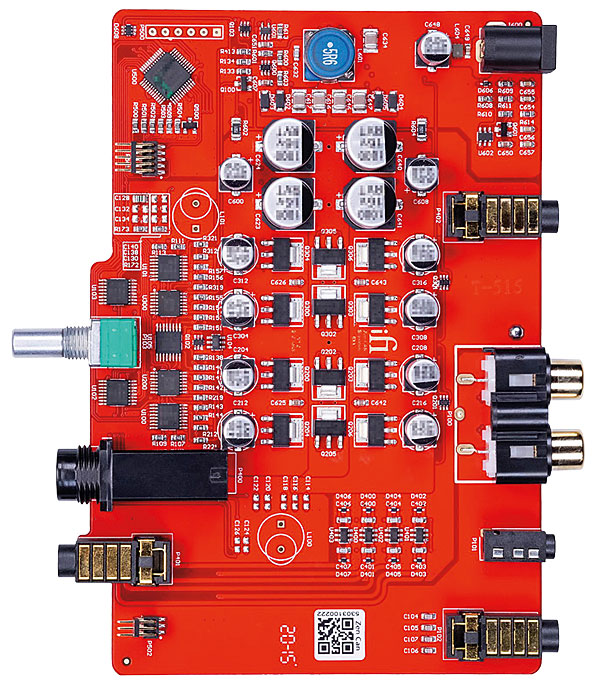 Light Touch
Of course, you'll get more out of the ZEN CAN if you put more into it. With the back end of a ZEN DAC connected to a MacBook Pro, and the amp laced to Bowers & Wilkins' P7 over-ear headphones [HFN Aug '14], the performance level stepped up considerably. Kraftwerk's 'The Man Machine' [3-D The Catalogue; Tidal Master] offered a captivating balance between dynamism and a light touch, with the ZEN CAN sounding unflustered by the track's drop-deep bass swells and playful imaging. There was clear space between the various synthesiser effects, while the computerised vocals emanated from a central position in the soundstage. Best of all, perhaps, was the clarity of its presentation and subjective absence of unwanted noise or grit.
Pleased As Punch
Switching to CD playback from an Oppo UDP-205 universal disc player [HFN Jul '17], yielded more of the same. 'God Only Knows' by The Beach Boys [20 Golden Greats; Capitol CDP 7 46738 2] enjoyed a fulsome tone, and Brian Wilson's eclectic orchestra – from sleigh bells to clarinet – had clear definition.
The closing coda features a swirling round of vocal harmonies that was spread sufficiently wide to bring home the intended sonic immersion. Yes, there was a limit to the breadth of the soundstaging, and higher frequencies missed that sense of air and sparkle, but given the ZEN CAN's price I was pleased.
This bijou amp also proved an ideal partner for the Phil Spector-esque wall-of-sound production of 'Good Vibrations', bringing out the track's foot-tapping rhythm without letting its layered instrumentation sound unduly congested.
Of iFi Audio's two analogue processing modes, I found XBass to be the more beneficial. As noted in PM's sidebar, there's a degree of blunt force about the way this EQ setting increases output in the sub-100Hz domain, but returning to the relatively bass-light Denon headphones, and some found-in-the-bottom-of-a-drawer Panasonic in-ears, it brought an added punch to certain material that was welcome.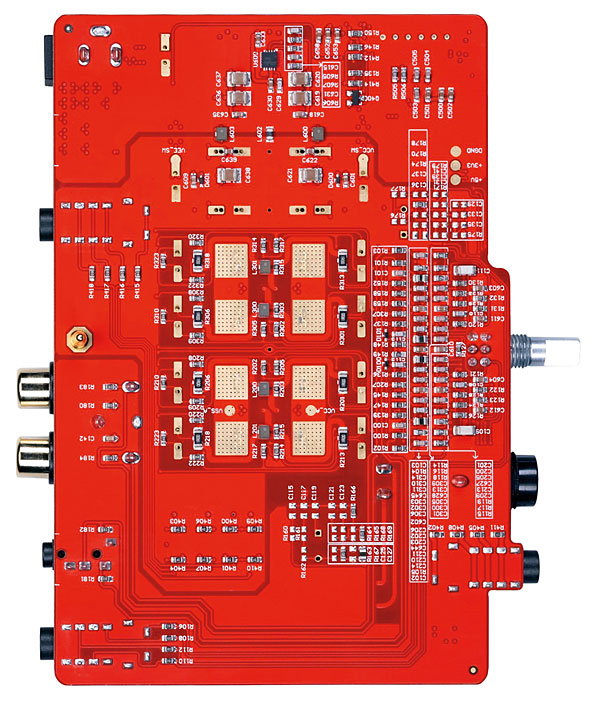 Iron Maiden's 'Wasted Years' [Somewhere In Time; Tidal 44.1kHz/ 16-bit] is a mid '80s rock track with a thin overall production, and it appreciated the rounding out of the bottom end, with bass drums in particular gaining extra presence. However, with 'Born On The Bayou', a Creedence Clearwater Revival boogie with a robust, rolling bassline [Bayou Country; Tidal 44.1kHz/16-bit], the effect was overly thickened, akin to adding too much flour to your Sunday roast gravy.
I found the 3D setting to have a less tangible impact. Across a variety of material, the effect was a very slight reorganisation of the soundstage, although the cyclical nature of the setting – off, XBass, 3D, XBass and 3D combined – isn't conducive to A/B comparisons.
Running the ZEN CAN in its default 'flat' mode with all widgets disabled didn't leave me feeling short-changed, as this keenly-priced amp simply doesn't need to resort to bonus EQ modes to impress. Straight out of the box it sounds purposeful – it had a transformative effect on my day-to-day private listening, both in terms of performance and its plug-and-play nature. This will slot seamlessly into your system and seemingly handle whatever headphones you throw at it – and for a bargain price, too.
Hi-Fi News Verdict
Mixing style and ease-of-use with performance prowess and a double-take price tag, this headphone amp proves that the third time's a charm for iFi Audio's ZEN lineup. Many rivals in this market add DAC functionality, but the ZEN CAN seems to benefit from its singular focus, and enables system-building flexibility. The 'can-do attitude' pun is obvious, but entirely apt. This is a little amp that delivers a lot!