Grace Jones: Nightclubbing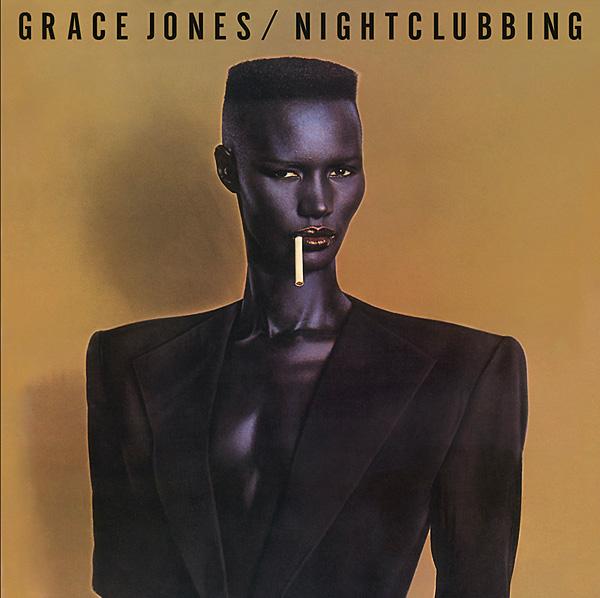 With a new producer and an all-star lineup of musicians behind her, the one-time disco queen's breakthrough album melded reggae, dance, funk and pop, and reimagined her as 'only possibly from this planet' thanks to its eye-catching cover photography
Befitting an album released by a fashion model, Grace Jones' Nightclubbing features one of the most memorable album covers of all time. Photographer Jean-Paul Goude, Jones' partner and a former art director of Esquire magazine, portrayed her as androgynous, with a look of insouciance that bordered on the intimidating with her flat top haircut, a man's Armani jacket with geometrically padded shoulders and a vertically poised cigarette. Jones would apply purple make-up before going onstage and for this sleeve her skin tone was given an exaggerated dark purplish gloss, which added to the strangeness.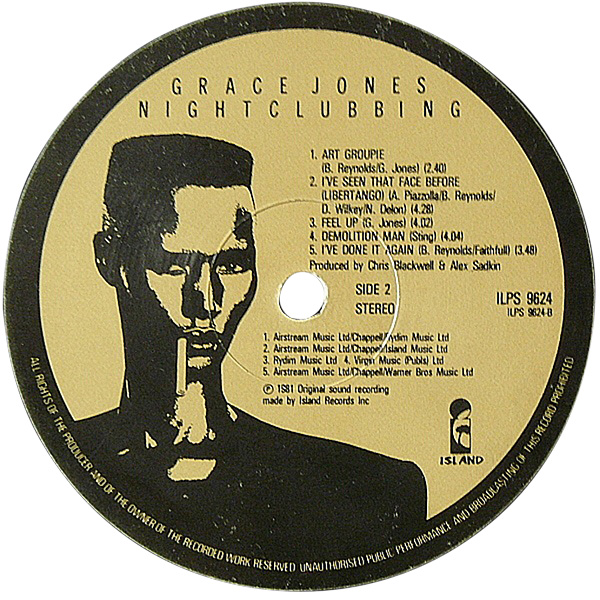 Disco Diva
Grace Jones was born in Spanish Town, Jamaica and relocated to Syracuse in New York aged 12. She then moved to New York City in 1970 and was a successful model, both there and in Paris, beginning an acting career with the 1973 Blaxploitation movie Gordon's War.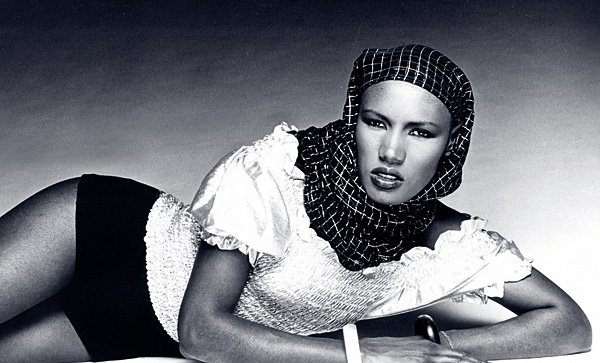 But she was more interested in creative expression through music, which led to her being signed to Island Records in 1977. Here Jones released a series of disco albums with DJ and record producer Tom Moulton, including a camp, string-swathed version of 'Send In The Clowns', and 'I Need A Man', which became a gay anthem.
In New York City, Jones was a frequenter of the club scene including Studio 54. Bianca Jagger famously rode a white horse into Studio 54; Jones once rode a motorbike onto the stage. But although disco was commercially popular, it attracted criticism and was reviled by some rock music fans who wore badges with slogans like 'Disco Sucks' [see p88]. There were inventive musicians operating in the dance music field in the 1970s – Earth, Wind And Fire and Chic, for example – but compared to '60s Motown and the best of early '70s soul, mainstream disco was thought gaudy and insubstantial by many.
Jones herself was having second thoughts about the disco scene. Speaking in September 1978, she said: 'Right now, disco is the hottest property and for me to get away from it would be a complete disaster... [But] I would like to use the acceptance to lead me into new things'. She elaborated further in her 2015 autobiography, writing that disco had become 'a corporate monster' and by the end of the '70s seemed threatened with extinction. At that point Jones wanted to be seen as 'only possibly from this planet, a voracious she-centaur emerging from an unknown abyss, confronting people's fears'.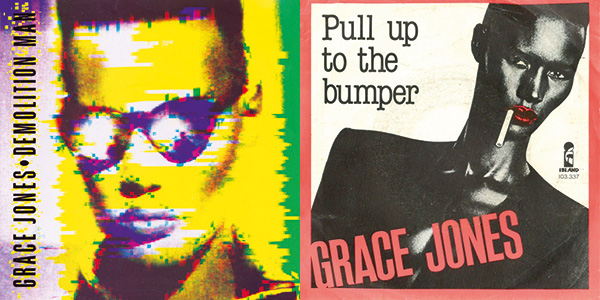 Inspired by her version of Edith Piaf's 'La Vie En Rose' on her 1977 album Portfolio, Island Records founder Chris Blackwell was keen to present Jones as a serious artist rather than a singing model. He brought in producer Alex Sadkin, who had worked with Jamaican reggae band Black Uhuru on Sensemilla in 1980.
Sly And Robbie
The rhythm section on that album was Sly Dunbar on drums and bass guitarist Robbie Shakespeare. The duo had played in reggae groups The Revolutionaries and The Mighty Diamonds, and on classic recordings by Peter Tosh, and were keen to expand the genre's possibilities.