George Michael: Faith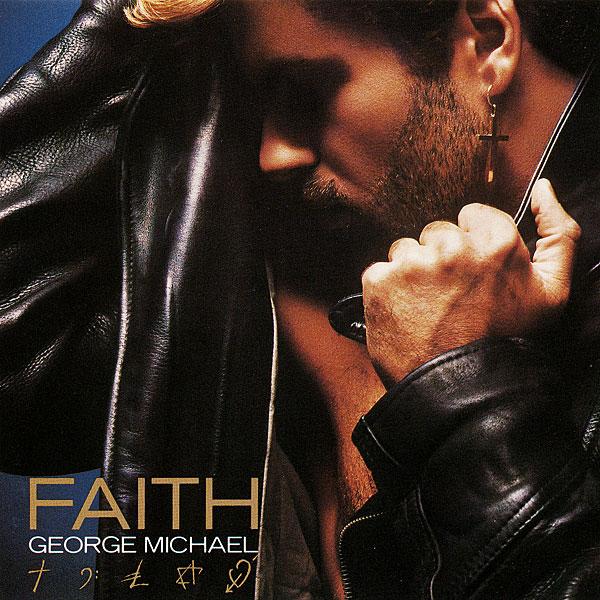 In 1986, the singer-songwriter bowed out of pop duo Wham! with a sell-out farewell concert at Wembley Stadium. A year later he was back with his first solo album, having swapped the flash suits and swimming trunks for stubble, leather and shades...
In Spring 1986, Wham! announced they were splitting, with a farewell album and single, and a final concert at Wembley Stadium in June. In doing so they pulled the plug on a group that had enjoyed a string of international hit singles and albums over the previous four years, and who had become one of the biggest pop outfits in the world.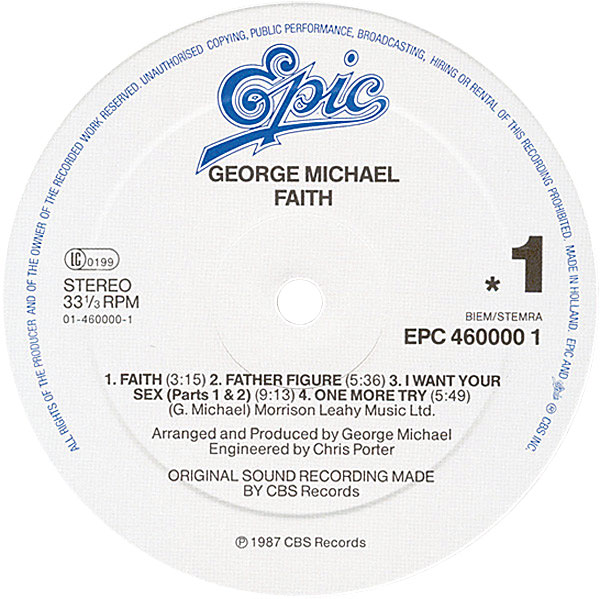 Wham! had formed in 1981, a duo of Hertfordshire school friends George Michael (vocals) and Andrew Ridgeley (guitar/vocals), and within a year they were offered a deal with Innervision Records. To begin with, the pair purveyed an image of cocky and insouciant youth.
The first song the duo wrote together, 'Wham Rap! (Enjoy What You Do)' was released as their debut single. In 1982, unemployment was around three million – 12.5% of the workforce – and although being unemployed traditionally carried a social stigma, Michael and Ridgeley extolled the pleasures of being on the dole and challenged the work ethic of Thatcherism and the dignity of labour. According to Wham! you didn't actually have to work at all and if you did, could you honestly say that you enjoyed it?
Young Guns
It was a pretty radical subject for a pop song and was written when rap was still an underground musical form, but they integrated it seamlessly with soul-infused pop. The single failed to chart first time around, though it reached No 8 when reissued in 1983 following their first hit 'Young Guns (Go For It)'.
That song also included rap elements and explored another youthful theme, with George Michael remonstrating with a 'Soul Boy' pal who was engaged to be married and now spent time with his intended rather than going out on the town with his mates. 'Wise guys realise there's danger in emotional ties', he sang, bemoaning his friend's fate of 'Death by matrimony', all of which was delivered with a degree of mischief.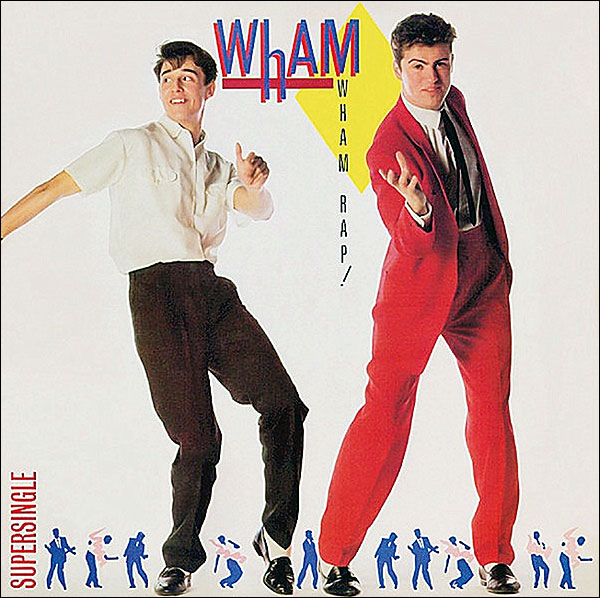 'Club Tropicana', released in 1983, was accompanied by a video of the boys in shades and swimming trunks, lounging on the beach watching the girls go by and posing in a swimming pool pretending to play trumpets. It was a song that seemed to promote '80s aspirations to a luxurious lifestyle, while at the same time lampooning it, for this was a club where 'All that's missing is the sea/But don't worry you can suntan'.
The reason that Wham! split was never completely clear. Early on, Ridgeley recognised that Michael was essentially the musical director, and by the group's second studio album Make It Big (1984) his own contribution was fairly negligible. But ultimately Michael wanted to disassociate himself from the Wham! brand for 'artistic reasons'.
It was essentially an amicable separation and both agreed to the Wembley goodbye concert, although Michael had fallen out with Wham!'s management company Nomis over rumours it was in talks to sell its business to a company that had associations with the contentious South African Afrikaaner resort Sun City. Nomis is said to have then deflected attention from this by telling the press that Michael and Ridgeley were splitting because they'd had a major fall-out.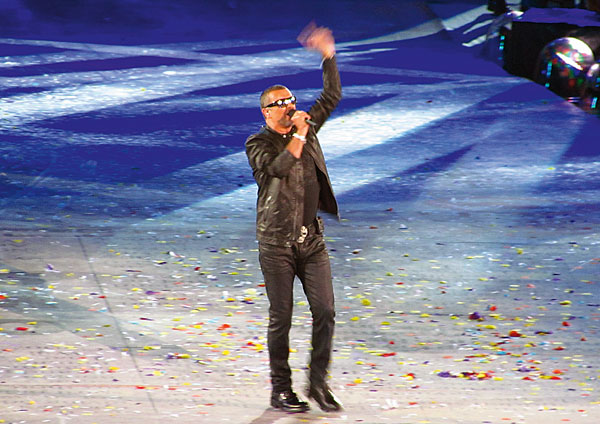 Going Solo
In a post-split article in the NME in 1986, Mat Snow expressed a view held by the more serious rock fan: that Wham! had initially been about 'generational anthems, uplift and youth', but with singles like 'Last Christmas' (1984), George Michael had become a 'pop careerist'.
The singer then explained why he was now embarking on a solo career: 'To go on like this would drive me absolutely crazy. I'm getting older, you know, so I've got to replace it with something more valid to the way I feel.'