Gato Audio DIA-250S NPM Amplifier/Network DAC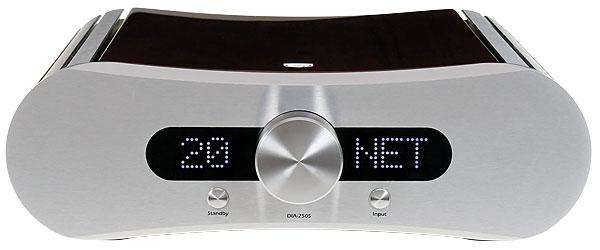 Here's a compact amp with both digital and analogue inputs, plus a full Roon-ready network audio implementation, and radically lowered price – what's not to like?
Alot can happen in three years, and while the amplifier we have here is very much the smaller sibling of the DIA-400S [HFN Oct '16], it's also boosted by the inclusion of the Danish company's NPM module, a complete network audio solution giving access to a wide range of streaming options.
There's something else new here, too: until recently the price of the DIA-250S NPM was in the region of £4900, which is what you'd pay through UK distributor Elite Audio. However, in June this year, the Danish manufacturer instituted a direct selling policy, with a substantial 40% not so much shaved as lopped off the price across its range. Look online and you'll see that the DIA-250S NPM is now just €2995.
The company describes the new policy thus: 'when developing hi-fi equipment, it is all about shortest possible signal path. Now we are introducing a super lean distribution model without the traditional distributors, local inventory and marketing – the shortest possible path from factory to the consumer'.
Speedy Dialogue
Obviously this put its distributors in the invidious position of being undercut by the very manufacturer whose product they were supporting, so it's clear some rapid talking went on behind the scenes to ensure the UK price remained aligned with that of the factory direct offering. So the latest £2995 ticket via Elite seems very fair – though who knows where the Euro/Sterling exchange rate will be when you read this!
Elite's Mark Cargill says that under the new deal, Gato won't supply UK customers direct, and adds 'I think the new pricing structure makes the Gato products incredible value for money'. He won't get any argument from me on that last count. Having spent some time with the DIA-250S NPM, I'd say that if its facilities and performance made it a great buy at the previous price, then the new ticket makes it nothing less than a stone bonker of an absolute bargain.
Permit me to explain why. Like other Gato Audio products, this one has its roots in Scandanavian company GamuT, where Gato co-founder Frederik Johansen ran R&D and production before linking up in 2007 with industrial designer Kresten Dinesen, responsible for the not inconsiderable style of the new company's products. PM explains the technology behind the amp design but in short, the Gato amplifiers are built around a desire to take a cool-running Class D topology and make it sound more like a conventional Class AB amplifier. So anyone who runs screaming in horror at the very thought of a Class D amplifier can hang up their Nikes now – there's nothing to see here, people, and much to enjoy.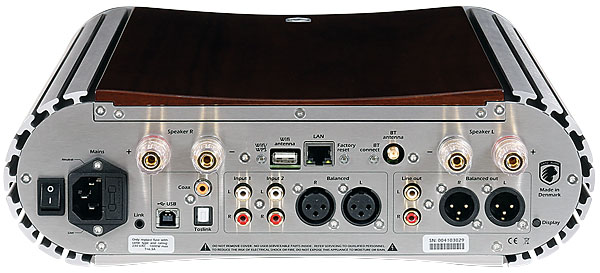 Whole New World
So, housed within the sleek 'figure-of-eight' casework that's become a Gato hallmark, complete with its clever use of slatted side panels for heatsinking, we have an amp able to accept both analogue (on two sets of RCAs and one pair of balanced XLRs) and digital sources (coaxial, optical and asynchronous USB-B, plus Bluetooth). The latter are all upsampled to 192kHz/24-bit before being passed through balanced Burr-Brown PCM1794A DACs.
There's also the facility to designate one of the RCA inputs as 'direct', bypassing the volume control, for use with a home cinema processor – just select input 1 and hold the button down for four seconds, and the display to the left of the volume control changes over to 'HT'.
The basic specification of 250W/8ohm and 500W/4ohm, and RCA/XLR line pre-outs to feed external power amps, active speakers and subwoofers, has not changed from the original DIA-250S amplifier. Similarly, the controls are minimal, with nothing more than that large central volume control, input selector, plus a standby button, on the front panel. The display shows volume and input as standard, but when playing digital sources the right-hand panel can be set to show input sampling rate, either for a few seconds via remote control, or by default using the display dimmer button on the rear panel.
Crucially, Gato has now added its NPM (network player module) to the DIA-250S, opening up a whole new world of digital streaming to the user. Inserted into the upper part of the rear panel, where once was just a screw terminal to connect a Bluetooth stub antenna, this adds an Ethernet port and a USB-A socket into which can be inserted a supplied Wi-Fi dongle, and upgrades the Bluetooth provision to aptX HD.