Focal Clear headphones Page 2
This exposed the one curious behavioural element of the Clear, for even with the solid-state units the sound had a lushness that might easily be attributable to valve amps of the old school. The Quad PA-One added a level of warmth at the cost of a touch of transparency that thickened the sound, which was evident on vocals.
I was listening to Gregg Allman's poignant, prescient swan-song Southern Blood [Rounder 1166100054] via my Marantz CD12/DA12, and both his vocals and the brass – check out 'Going Going Gone', which is inescapably eerie considering his demise last May – changed in this manner, but subjectivity allows you to prefer either/or. Swapping between headphone amps delineated this phenomenon with enough conviction to suggest that anyone shopping for Clears (or any headphones for that matter) really must try them with the headphone amplifier or player with which they will be spending the bulk of their lives.
Amusingly, actual power was not an issue with any of the devices, whether a beefy headphone amp or a mobile phone or player – but then I have only ever found one pair of headphones in a half-century of listening that did challenge a ¼in socket, the DT48 'cult' pro model from Beyer. As KH's Lab Report indicates, the Clears are less sensitive than their siblings, but they are still easy to drive. At no point did I have to crank up any of the headphone amps or portable devices to attain levels beyond what I consider to be sane or comfortable.
Extended Low End
What especially I loved about the Clear is its bottom end, perfectly proportioned, extended, solid and dry in the same album's heart-breaking cover of Lowell George's 'Willin''. I was gutted by the loss of Allman before Southern Blood arrived, but the intimacy imparted by the Clear begged for close listening.
As with other Focal headphones I've used, the Clears fall into the smooth-and-silky quadrant of one's Venn diagram. It's apparent even with raucous material, such as The Motors' 'Dancing The Night Away' from <>iThe Motors – The Virgin Years box set [Caroline CAROLR010CD]. After a jangly, twangy intro, in come power chords, pounding drums and an intensity in the vocals that suggests strained jugulars. The Clears keep it all together, widely spreading the sound at 1m 36s to show you how it can exist outside the head.
No, these do not obviate the need for planars if that's more important to you than, say, midband neutrality, and these will never be mistaken for a pair of Stax Lambdas. And some might find the warm 'n' fuzzy nature, applied to something as feverish as The Motors' debut LP's opener, a touch ironic. This post-punk (actually, that's a bit of an insult: there wasn't a single band in the entire punk canon with the musical chops of these former pub-rockers) frenzy ought to rip the top of your head off.
A More-Ish Set
Via the Focal Clears, the hard edge is slightly muted, but, hey, anything that fends off the arrival of a migraine is OK in my book. The details weren't compromised, the attack was still crisp – only the nasties were controlled. This is a truly more-ish set of cans.
And what happened with something so velvety that you could use it to put babies to sleep? Luck or timing provided me with a copy of True Faith, a freebie CD from Mojo, with The Staples Singers' heart-stopping version of 'Will The Circle Be Unbroken' in glorious mono. Aside from demonstrating the dead-centre balance of the Clears, it allowed one to focus on massed voices without the spatial separation provided by stereo.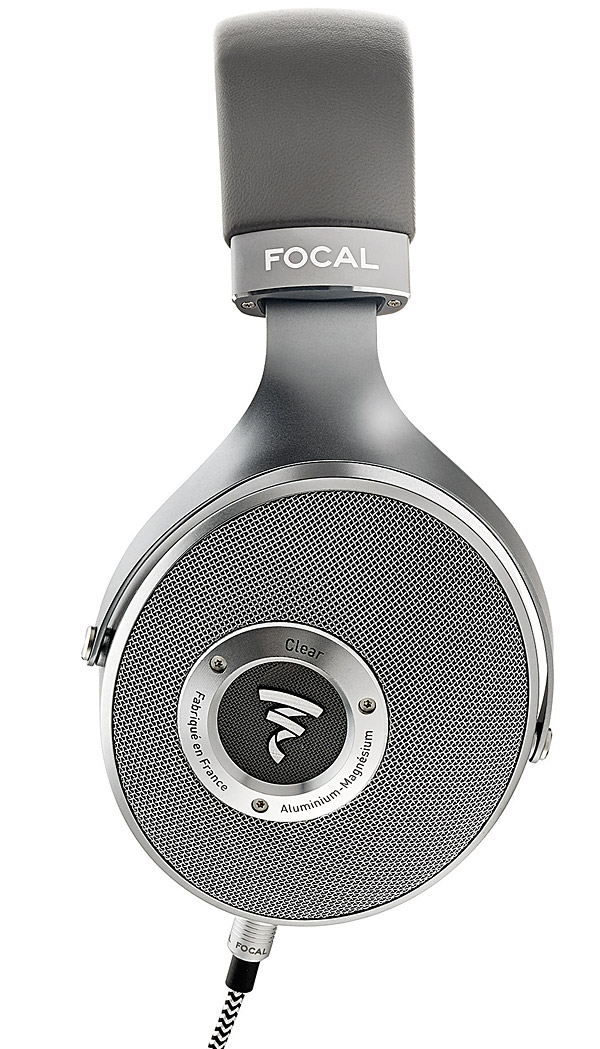 This is a fun test to try, lest you think mono has no value. I am not telling you how many Staples there are behind Pops, but the Clears let you hear each one. Ditto for the same CD's equally breathtaking inclusion, The Orioles' 'Crying In The Chapel'. Sure, Elvis absolutely killed this, making it his own, but this deep gospel version almost makes me see the light. Every voice blended perfectly, but the keen ear was able to home in on each one of them.
Then there's BB King's contribution. People forget he mastered every genre beyond the blues that he chose to address, from jazz to funk. In full-on gospel mode, with rich Hammond organ stage left, he delivered 'Take My Hand Precious Lord'. Recorded in 1960, it has a minimalist arrangement of just drums, organ, piano and bass. The listener is regaled with a flood of emotion of such sincerity and intensity that one can only count the days until one's next confession, or whatever other mode of salvation suits your soul.
How good, then, are the Focal Clears? This good: half-way through the BB King track, I instantly logged on to amazon.co.uk to buy 2006's BB King Sings Spirituals.
Hi-Fi News Verdict
Luxurious and fatigue-free in both sound and comfort, Focal's Clear offers a fine balance between purist requirements, real-world considerations and a desire for something posh. It is one of the better dynamic models I've heard for offering sound freed from the cranium, while the lack of nasties – allied to those wonderful cushions – means that you can indulge in marathon listening sessions. Classy, too!