The Doors: The Soft Parade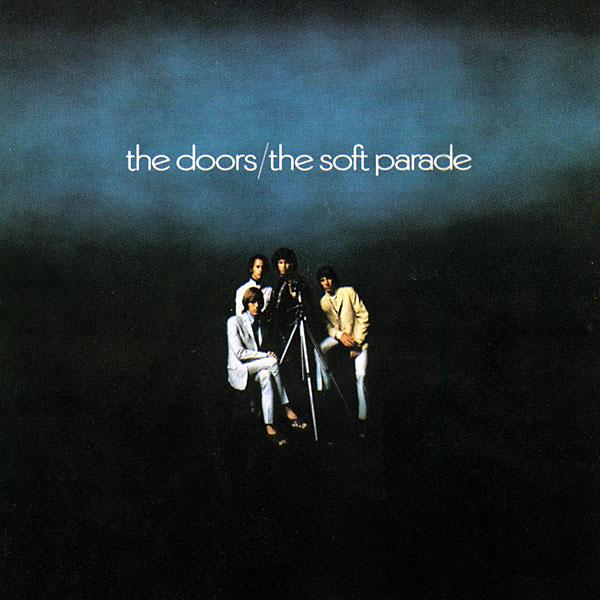 In 1969 the band were riding on the success of a hit single and would play a concert at Madison Square Garden, but the year also saw the singer's arrest, cancelled shows and The Soft Parade, one of the group's most adventurous yet most critically divisive albums
Like many groups that enjoyed a high profile at the end of the '60s, The Doors felt the need to progress. But in which direction? Their self-titled debut album released in January 1967 had peaked at No 2 in the Billboard charts and the single, 'Light My Fire', had reached No 1. They undoubtedly had something of the night about them, but their gothic darkness was tempered by vocalist Jim Morrison's teen appeal and a certain cheesiness – a bass guitarist who had played uncredited studio sessions with the group once told this writer that in his estimation they sounded like 'A cocktail bar jazz band on Quaaludes'.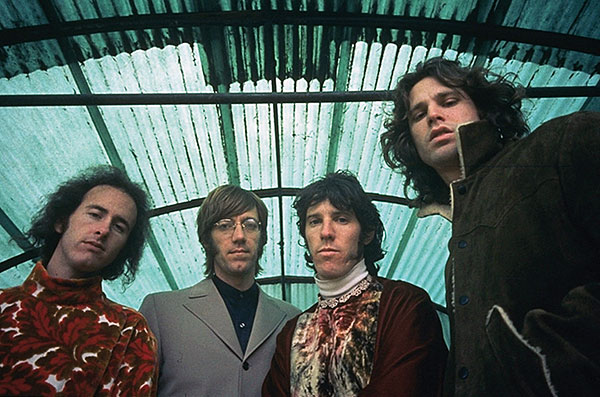 Strange Days, released later that year, saw an expansion in their sonic palette – inspired in part by The Beatles' Sgt Pepper's – but while the album reached No 3 in the US it was outlasted in the charts by their debut. The long shadow cast by that album also hung over the group's third album, 1968's Waiting For The Sun, which was their first to reach No 1. It also yielded a No 1 hit single, 'Hello, I Love You', yet wasn't considered as strong a set.
Sleazy Does It
A number of creative currents fed into the group. Guitarist Robby Krieger was versed in blues and rock 'n' roll, had studied flamenco and like keyboard player Ray Manzarek, had played jazz – as had drummer John Densmore, who was also interested in Indian music.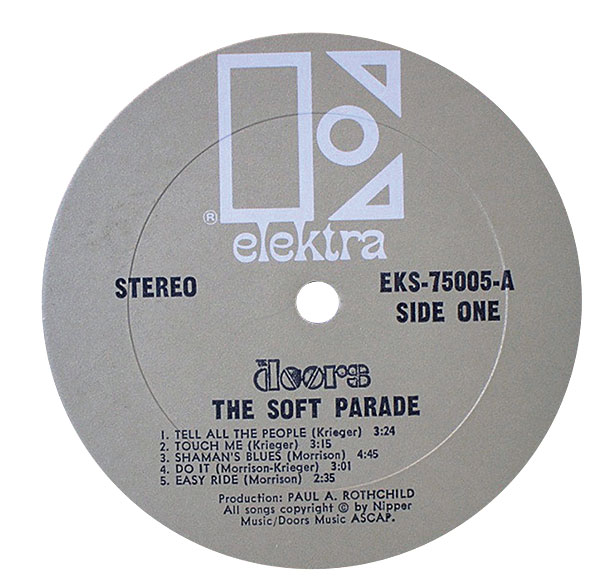 Morrison had met Manzarek while they were students at the UCLA School of Theatre, Film and Television in Los Angeles. He had read Rimbaud, Kerouac, William Blake and Nietzche and was the main creative force behind 'Celebration Of The Lizard' an amalgam of music and poetry that The Doors played live, and had intended to fill one side of Waiting For The Sun until it was rejected for being uncommercial by the producer Paul A Rothchild.
Morrison was also a habitue of strip joints and this mix of highbrow aesthetics and late-night sleaze was reflected in the group's music.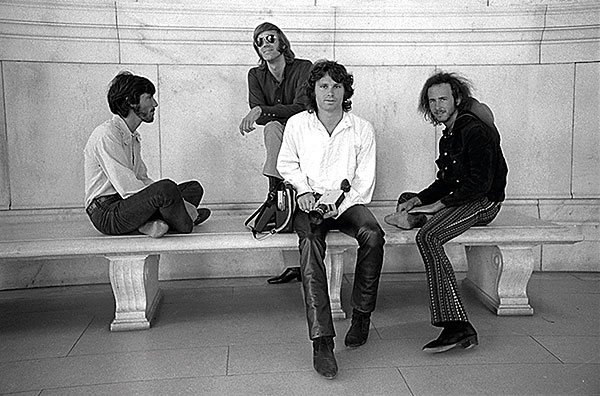 'Touch Me', which was recorded in late 1968, was released as a single and with its ornate arrangement of horns and strings, and a solo by jazz saxophonist Curtis Amy, sounded unlike anything they had released before. It reached No 3 in the US.
Morrison's vocals had also acquired a new warmth and depth. Looking back in 2010 Ray Manzarek said 'He was no longer a blues singer. He'd added Frank Sinatra crooning to his voice and did an absolutely brilliant job. Girls loved it'.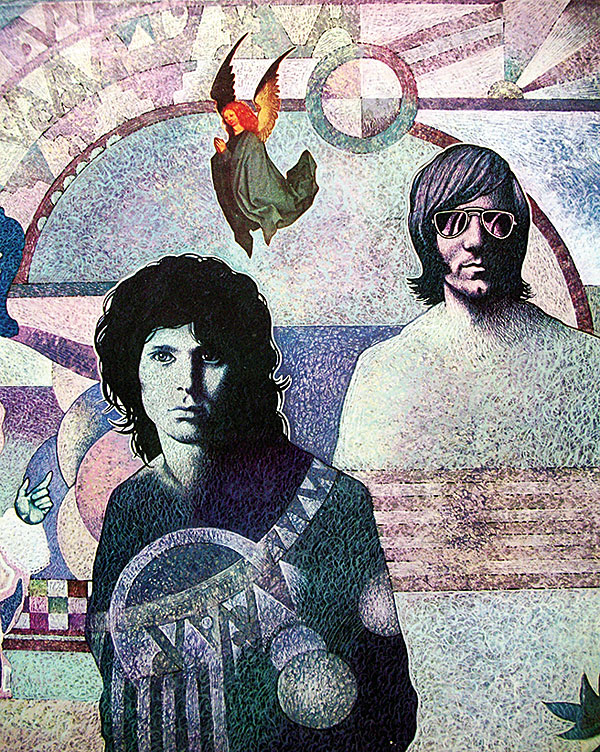 But the singer was now feeling both disillusioned and depressed, and his heavy consumption of alcohol, which had always made his behaviour nothing if not erratic, was becoming more of a problem. At one point he had even considered leaving The Doors, but was persuaded to stay.
A recording session at Sunset Sound studios in February 1969 yielded an hour-long semi-improvised piece, 'Rock Is Dead'. Although never intended for public consumption, it caught Morrison working through his feelings on being a rock star. In what is, ironically, a strong performance he sings, 'Rock 'n' roll is dead/Let's do something else instead/We had a real good time, but it's gotta end'.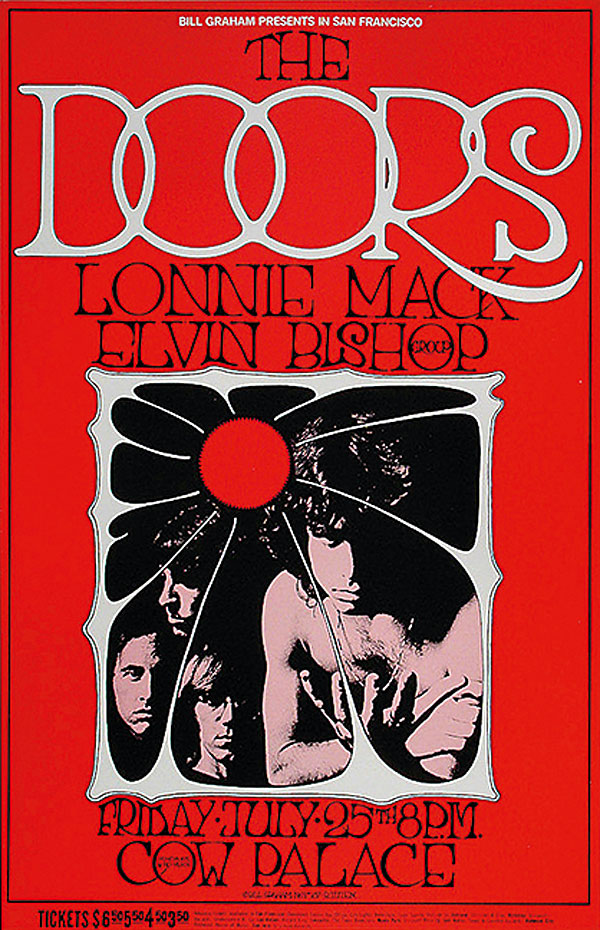 Energy Lost
Interviewed by Jerry Hopkins of Rolling Stone magazine in July '69, the month The Soft Parade was released, Morrison revealed that he had written a screenplay with poet and playwright Michael McLure for a movie called Saint Nicholas. He said of rock music, 'The energy is gone. There is no longer a belief'.
With Morrison somewhat disengaged, Krieger contributed four songs to The Soft Parade to Morrison's four, with one co-written. Krieger has good memories of their working relationship and found Morrison open and not 'ego-bound'. Morrison added the a cappella introduction about Otis Redding to Krieger's 'Runnin Blue' with its curious juxtaposition of soulful rock verses and bluegrass choruses.