Constellation Centaur II Stereo Power Amplifier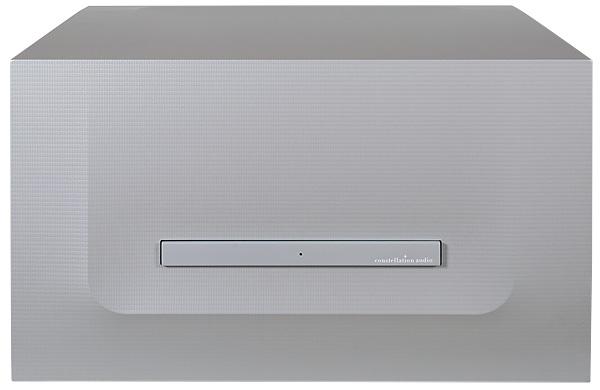 Available in both monoblock and stereo chassis, the Centaur II has been a mainstay of the Constellation range for over six years. It's clearly not broken, so why change it?
While some brands maintain a steady rotation – evolution – of their products, others, including Constellation Audio, hit on the jackpot early and feel little inclination to change a winning formula. So while we've already tested the £73,500 Centaur II 500 power amp [HFN Dec '19] we missed out on the £53,998 Constellation Centaur II Stereo. Until now...
The Centaur II Stereo remains the most affordable amp in the Californian company's Performance Centaur lineup, which also includes the Centaur II Mono power amp, available at the same price per mono chassis. It's all part of Constellation's modular approach to amplifier design: take the same basic chassis and juggle with the proprietary N-type amp modules and power supplies and you have a whole range of options. It has done this not with a full-time, in-house engineering operation, but by calling on what it describes as 'a "dream team" of world-renowned engineers and designers' [see HFN Jul '13].
No Lightweight
As Constellation puts it, 'Instead of forcing our engineers outside their areas of expertise when new technologies come along, we seek out designers who have already mastered those technologies. Our team approach also prevents us from being mired in any one engineer's pet technology'. Both the Centaur II Stereo and Mono models deliver well in excess of their claimed 250W/8ohm, just as the Centaur II 500 busts through its rated 500W/8ohm ceiling.
This may be the basic model in the current Performance Centaur lineup, but in no respect is it a lightweight. At around 46.7kg it's deep into 'two-person lift' territory, and the job's made somewhat trickier by the lack of anything to get a purchase on while shifting it. The company counsels against using the wide front panel switch as a place to grip, instead suggesting it's lifted by getting one's hands underneath. The feet are wide but shallow, and the gap beneath is minimal, so you'll also need protective gloves before squeezing your fingers under the edges of those well-ventilated side cheeks.
Custom speaker cable connections are included at the rear of the dimpled casework. Large screw-down inserts will clamp both cables and spade lugs in place or, if removed altogether, reveal 4mm sockets hidden within that will accommodate banana-terminated cables. For those who prefer to bi-wire their speakers, you'll need to connect both sets of cables to the single pair of terminals provided for each channel.
The Centaur II Stereo's inputs are more versatile with XLR and unbalanced RCA connections and a choice of high or low gain. The latter are designated 'Balanced' and 'Direct', respectively (although in practice both XLR inputs are balanced); the lower gain 'Direct' connection is intended for use with Constellation's own Virgo, Altair or Inspiration 1.0 preamps. This connection, says the company, 'forms the Constellation Direct – an audio interface that is, in essence, perfectly balanced. The positive- and negative-going halves of the signal will exhibit near-zero difference except for their polarity'. Again, as PM notes, the Direct position's lower gain is achieved by removing an input J-FET stage from the signal path.
Selection between input modes is via a rear-panel toggle, Constellation making it clear that using the unbalanced RCA inputs is a matter of 'only if you really must', and that balanced connections are preferred. An additional switch on the rear enables or disables the front-panel mute button, while there are also connections for 12V trigger control, or custom installation integration via an RS232 port or USB-B.