Audio Research REF 6SE Preamplifier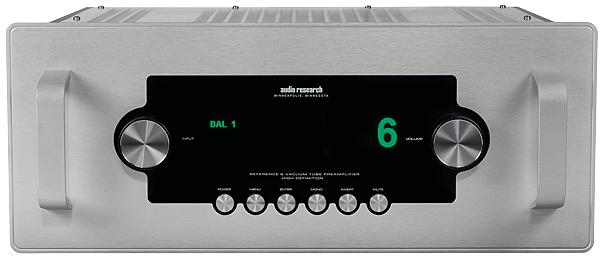 The REF 6 replaced Audio Research's long-serving REF 5 tube preamp back in 2015 but five years of running production updates have now culminated in this 'SE' refresh
The Audio Research Corporation is a company with provenance, a truth that's instantly apparent when first setting eyes upon its new £16,998 REF 6SE line-stage preamplifier. Indeed, its history shouts out at you, from the iconic styling with shades of its 1970s SP-series preamps, to the industrial-quality construction which underlines that it's built to last. Rather like its manufacturer, in fact.
This is the latest in a long line of premium-priced tube preamps and one of several products, including the REF 750SE power amp and REF CD9SE CD player/DAC [HFN Aug '19], to benefit from ARC's 'SE upgrade package' as part of the company's 50th anniversary celebrations. Importantly, current REF 6 owners aren't forgotten about, because their preamps can be upgraded to REF 6SE status for the princely sum of £4000.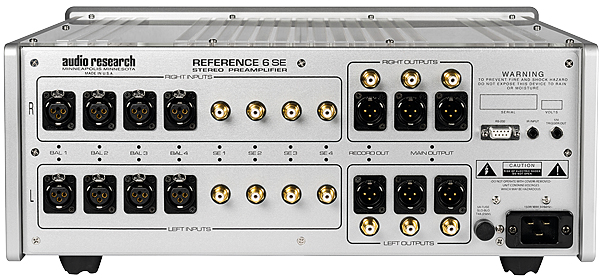 Up Close
The REF 6SE is from the less-is-more school of preamplifiers, being a fully balanced, single-stage Class A design with zero overall feedback claimed, and no phono stage or internal DAC with USB connectivity. Oh, and you can whistle for a built-in streamer. Indeed, its bluff simplicity – superficially at least – is a big part of its appeal.
The chunky fascia sports two large knobs to handle source selection and volume. Between these is a row of decent sized buttons below, offering switching for power, mono, menu, enter, phase invert and mute. Above, there's a large alphanumeric display showing the input selected, and volume on a scale of 0 to 103 – the latter in large, pixelated numbers. The crudeness of the display may well look like a raised finger to manufacturers offering fancy fine-pitch OLED panels, but its physical size reminds us that ARC's customers may enjoy large listening rooms that require the display to be seen from a distance.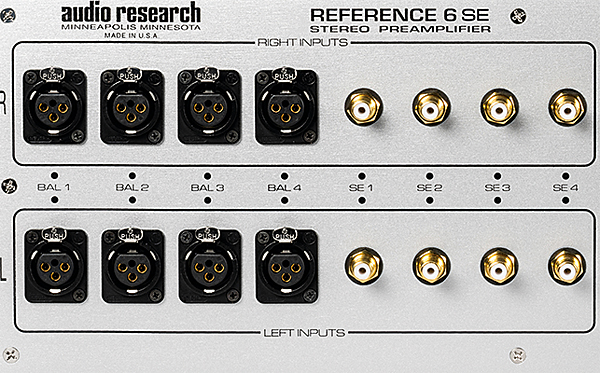 It's a sight for sore eyes, inside. The translucent top cover means you can see how precisely this preamp is laid out with every inch of 'real estate' occupied. To the right of the power supply's array of smoothing capacitors, the vacuum tubes take pride of place, with a 6H30 triode and 6550WE tetrode sitting front and centre. The other six 6H30s, the beating heart of the audio circuit, reside further back towards the rear of the board, which is neatly laid out with full-sized components and tidy wiring.
It's likely that your dealer will fit the tubes; they've already been burned in, tested and electrically matched but the unit isn't transported with them in situ, so the top needs to come off. The company claims a life of approximately 4000 hours for all but the 6550WE, which is half that. Round the back of the preamp are eight pairs of input connectors; four on balanced XLRs and four single-ended on RCAs. Outputs include two pairs of XLRs and RCAs, plus a fixed Record Out.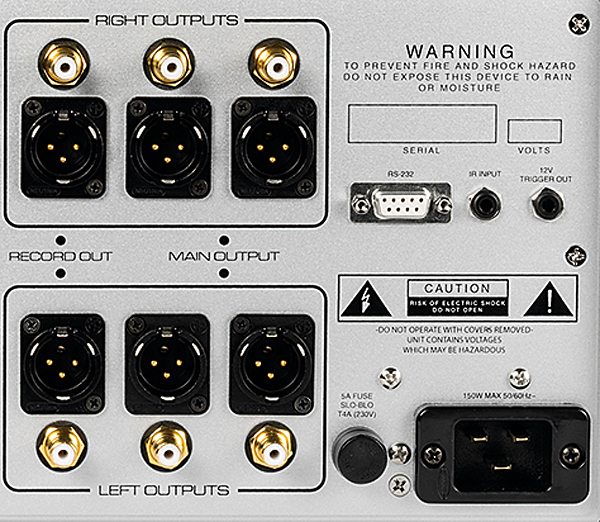 Model Mods
The settings menu offers a choice of auto shutdown time, processor mode (pass through), tube hours display, display brightness, volume reset (input level setting) and input naming. Some of these features – like display brightness – can be controlled directly via the remote.
ARC says the modifications to this new model stem from the development of its Reference 160-series amplifiers [HFN Aug '18 & Feb '20], and the latest Reference 750SEL. The company is coy about the exact details of the tweaks involved, but MD David Gordon says that 17 capacitor changes and 12 revisions to the internal wiring have been incorporated – the superior geometries, precision and dielectrics all chosen to 'reduce signal smearing'. While ARC is evidently keeping the full details of these tweaks very close to its corporate chest, Gordon did venture 'there are no measurable differences between the 6 and the 6SE on the bench, but the sonic differences are startling'. However, that, as editor PM was keen to point out, rather depends on what you are measuring.
Sure enough, the basics – including overall gain, S/N ratio, headroom, frequency response – are broadly unchanged, but the trend of distortion versus frequency is not. While both channels are well within ARC's conservative specification, PM measured a higher THD on the right versus the left channel in this 6SE chassis.