Abyss AB-1266 Phi TC Headphones Page 2
As Abyss claims, they are not meant to make a tight fit to the head – it suggests you can change soundstage presentation and low bass to taste. I'll admit to finding the AB-1266s somewhat cumbersome to wear, and the rigidity of its metal band can make removal awkward, but the long twin cable with locking adapter and 6.35mm jack is mercifully free of microphony.
My first impression of their sound was also less than stellar as I arbitrarily grabbed Dave Brubeck's Time Out CD [Columbia Legacy CH 65122] and tried 'Blue Rondo À La Turk'. Ok, the soundstaging was decent but the cymbal was very reticent – just the faintest of sounds in the left channel. I left the track on 'repeat' and, returning many hours later, was pleased to discover some of the bass had cleaned up even though the cymbals still offered the vaguest of washes in the background to Paul Desmond's big sax solo.
Strictly Strauss
One reviewer has suggested the AB-1266s distort on triangles, so I played a recent Eloquence CD reissue of Strauss pieces conducted by Josef Krips [484 0692] and 'Pizzicato Polka' where a triangle answers some of the string phrases. It was recorded in stereo with the Vienna Philharmonic in the Sofiensaal back in 1957 – Erik Smith and John Culshaw producing – but the sound is quite remarkable for string tone accuracy and hall ambience.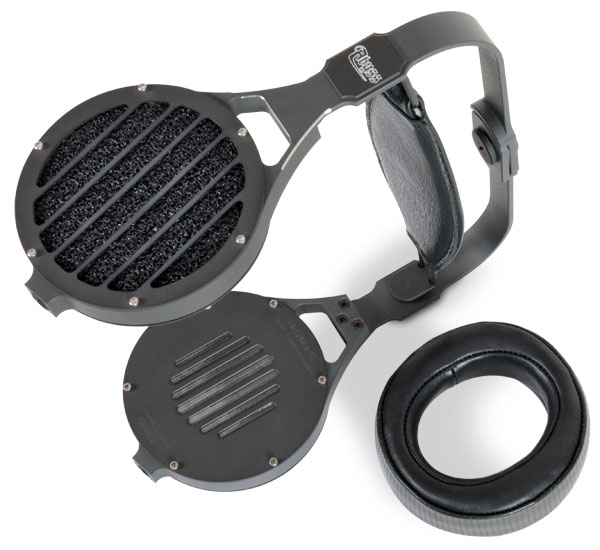 No fizziness or distortion with our review sample, and this track showed some of its virtues – a clean separation so you could clearly hear secondary string parts; a soundstage that you could hear as open and picture in front of you; and a bloom added to the sound which seemed reasonably natural.
I also listened to a rip of this track and the two following ones with the delectable Viennese soprano Hilde Gueden, switching from my Series 6 DNM preamp to the more capable Benchmark HPA4 [HFN Oct '18], with a Macbook Pro/Audirvana 3.5 feeding a Benchmark DAC3 B [HFN May '17]. The slow decay of the triangle's notes was more accurately rendered with this set-up even if the singer was just a little muted, lacking in some presence and charm.
Turning to rock, and with the rat-tat-tat of Jeff Beck's 'Shapes Of Things' [Truth; EMI 8 73748 2 8] you could catch most of the lyrics even though his voice, anchored centre-stage, was mildly recessed against the accompaniments. Yet the gutsy sound of the track was never less than engaging.
However, listening to the cellist Jean-Guihen Queyras in his new Harmonia Mundi collection Complices [HMM902274] I didn't quite get all the magic of the Saint-Saens 'Le Cygne'. In the John Coltrane 'Improvisation on Bach: Alabama' Queyras is partnered by tenor saxophonist Raphaël Imbert and you hear occasional sharp spitty noises, but these became merely buzzy 'noises off' with the AB-1266.
The upper strings from Vladimir Jurowski's live Moscow recording of Tchaikovsky's Nutcracker ballet [Pentatone PTC5186761; 96kHz/24-bit] aren't that well reproduced – or not that good in reality – so track 2, more low register and winds, was more enjoyable than the Overture with these 'phones. Overall their clarity within the soundstage kept my attention over a longer tract, and they do capture subsidiary details well – as with the Johann Strauss II. And the flow of the music is engaging – toe-tapping or head-nodding, if you like.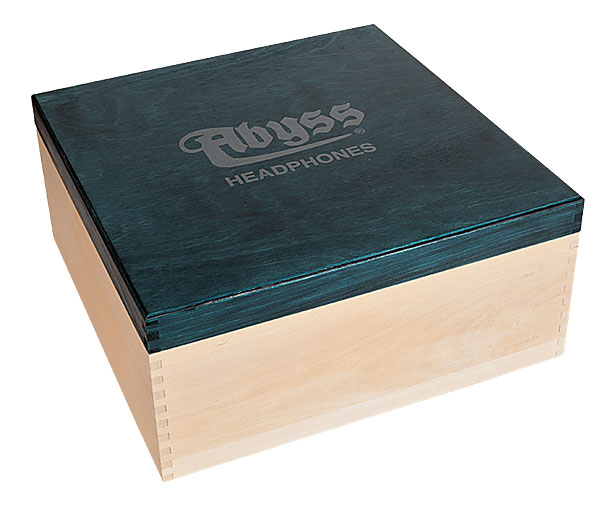 This month's featured Vinyl Icon (p78) reminded me of Walter Carlos as a pioneer of electronic music in the classical field and his two Switched On Bach LPs. After an enjoyable few minutes with 'Oxygene 2' downloaded in MP4 from the Internet, with its gurgling space-age effects, background choir and steady pulse, I listened to Carlos's recreation of Bach's Brandenburg Concerto No 5 [CBS 65974]. The moment the stylus was lowered, I was hooked!
Vintage Electronica
In 2004 EMI issued a Michael Nyman series of remastered CDs, including The Draughtsman's Contract [5 98442 2 0]. With the strutting 'Chasing Sheep Is Best Left To The Shepherds' the Abyss headphones brought out what little 'music' there is to listen to in this minimalist, repetitive track with its electronically reworked sounds from the ten-person Michael Nyman Band. With the crudely raspy 'A Watery Death' I was compelled to listen, mainly because the brass players are very good. So with electronic music these headphones really come into their own.
Hi-Fi News Verdict
Even for those able to afford these US-made planar magnetics, there's a price to pay in terms of physical comfort and adjustment, as these cans are relatively heavy and inflexible. However, the long microphony-free cable is a bonus, and there's a balanced option too. With some reservations about soprano voices in classical recordings, these specialised PMs really give off their best with electronic music and heavy rock.