Wilson Audio Sasha DAW Loudspeaker Page 2
After much experimentation with the time alignment system I found that Step 5 on the adjustment ladder gave the best compromise – one small step for Sasha DAW, one giant leap for sound quality. There only remained the matter of treble purity. While this was slowly improving as the test proceeded, I was wondering if the Sasha DAW was suffering from the same mild low treble resonance that afflicted the Alexia S2. It was at this point that the local distributor recommended that the system be fully cabled with Transparent Opus II.
Now, the mere suggestion that you need to invest as much in cables as you do in loudspeakers will sound preposterous to some. And yet the Opus II brought the miracle I had been seeking. The Sasha DAWs were now singing like girls in the giddy first days of marital bliss.
King Of The Ring
Isabelle Faust is one of my favourite violinists. She joined Alexander Melnikov to deliver Mozart Sonatas For Fortepiano & Violin, Vol.1 [Harmonia Mundi HMM 90 2360] using period instruments. Recorded in a studio with a small-hall ambience, both fortepiano and violin sounded superb through the Sasha DAW. The former is all about glittering fundamentals and it rang clean like a bell, with some appropriate heft and roar from the left hand. Meanwhile, the violin's dynamic and tonal range were conveyed fully.
Mozart's sonatas are the closest thing to jazz, having a degree of improvisation and conversation between the instruments. The Sasha DAW delivered all the 'humour and rhetoric' therein – as Isabelle Faust herself would put it in when interviewed for the Violin Channel.
Portuguese Fado music is all about fate and overpowering emotions. 'Os Búzios', sung by Ana Moura from the album Para Além Da Saudade [Universal 0602517338982] tells the story of a young woman who seeks help from an old witch who casts winkles (búzios) in an effort to divine the young woman's fortune in love. Any fine loudspeaker will allow you to enjoy Moura's sensual artistry. But it takes a Sasha DAW to feel empathy with the pathos and hope of the song's main character.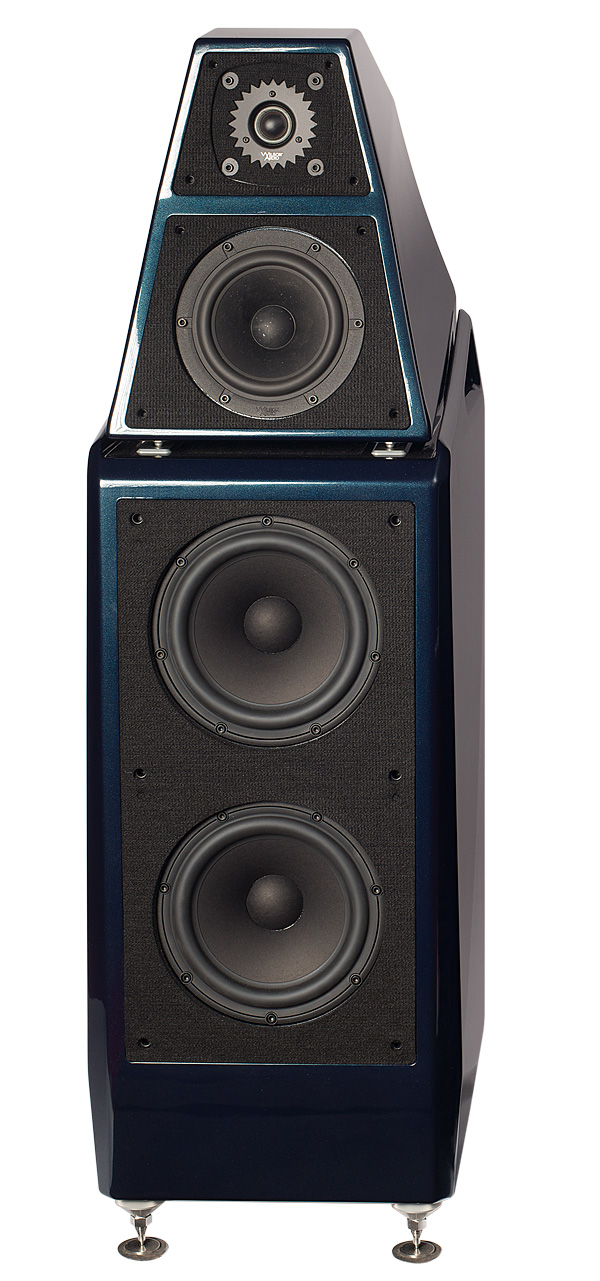 At Last [Blue Note CDP 7 91937 2] is my favourite Lou Rawls CD. It has it all: soul, R&B, blues and jazz from an all-star lineup that includes Ray Charles and George Benson – with their characteristic throaty voices – and Dianne Reeves who soars along without compression or limitation in 'At Last' and 'Fine Brown Frame', if somewhat enveloped in mild electronic reverb. Yet that's the nature of the recording itself.
The Sasha DAW simply gives you the truth. Some of the up-tempo tracks, such as 'You Can't Go Home No More' and 'Room With A View' are propelled by Tinker Barfield's bass and Chris Parker's drums and the speakers nailed the rhythmic urgency in a manner that enthralled with its pace while saxophones, trumpet, trombone and flugelhorn flourished with their respective timbres perfectly portrayed.
Marcus Miller's soundtrack to the movie Marshall [Warner Bros; HDtracks download], offers 28 songs including jazz-style classics from the '40s and more up-to-date gems, featuring Jimmy Heath, Wynton Marsalis and Andra Day (the Sasha DAW truly shows off her pipes as she sings the Oscar Best Song Nominee 'Standing Up For Something').
Dream Team
However, the pièce de résistance is Jussie Smollet's breathtaking reading of Langston Hughes' 1935 poem Let America Be America Again – a poignant portrayal of black life in the US that recalls the Founding Fathers' dream of liberty and equality for all. 'Let it be the dream it used to be'.
Just listen to this piece through a pair of Sasha DAW speakers and you'll realise this is 'the dream the dreamers dreamed', to borrow Langston Hughes' own words, for Daryl Wilson has managed to fulfil the dream his late father dreamed.
True, there's a splash of natural sibilance here and there, due to close miking, but you can feel the weight and emotion of each and every word in Smollet's recital, ornamented by the lyricism of a piano and the unsettling skittering of brushes on snare. Seldom is passion so intense.
Hi-Fi News Verdict
Daryl Wilson has honoured his father with what is surely the definitive Sasha, since this DAW version benefits from all that was learned in the Alexia S2. With love and respect, he went the extra mile and made them as transparent as an evanescent soul, though they require care with ancillaries and cables. Set them up well, and they'll become 'the dream the dreamers dreamed'. Dave's heritage is in good hands.