Wilson Audio LōKē Subwoofer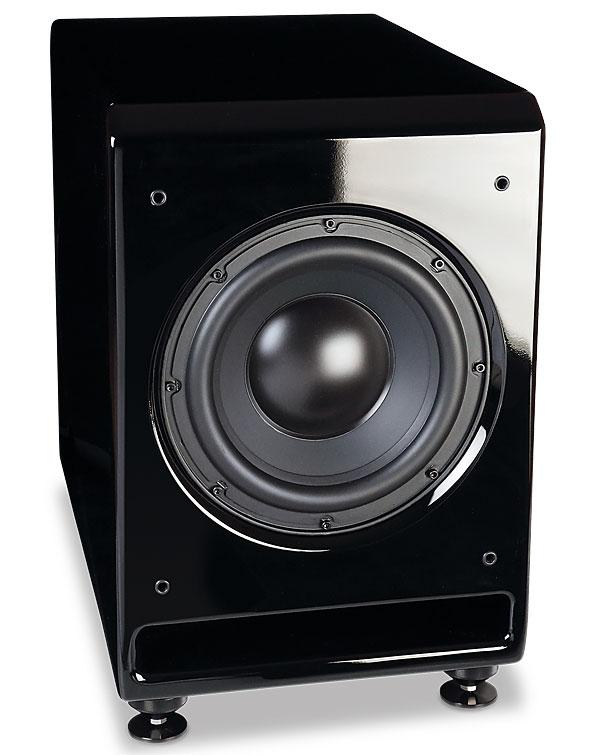 Not all Wilson Audio's loudspeakers are man-sized floorstanders and its most compact models have been crying out for a partnering, flexible active subwoofer. Meet LōKē...
Wilson Audio's product naming strategy has always raised eyebrows, but the new LōKē reinforces its love for puns. This £9500 powered subwoofer's moniker either shows that it's the baby sister to Wilson's gigantic Thor's Hammer, or it's a play on 'Low Key'. Or maybe not. Whatever the rationale, its pronunciation is helped by diacritical marks to ensure we do not rhyme its name with 'woke'…
Weighing 50kg and occupying a space of 530x352x552mm (hwd) with grille, the unit is just large enough to require forethought about its location, but comes with castors to make the testing of trial positions an easy task. Once you find the sweet spot, you replace the castors with Wilson's proprietary 'Spike & Diode' feet, for rock-solid contact with the floor – toolkit supplied.
Sibling Style
For what is effectively a box, this sub is quite handsome, especially if finished in one of the WilsonGloss colours and a contrasting grille. Also relieving it of anonymity is a slight sculpting to the sides, and you can rightly assume its looks complement the Wilson siblings with which it will be used.
Its front-ported enclosure, with baffle and walls of X-material, houses a 10in woofer with rubber surround and paper-pulp cone – a new driver in the Wilson Audio lineup. Says Blake Schmutz, director of the SAE division, 'The LōKē driver is a modified version of a standard part from a USA supplier. The development process with this supplier was quite involved and took several iterations'.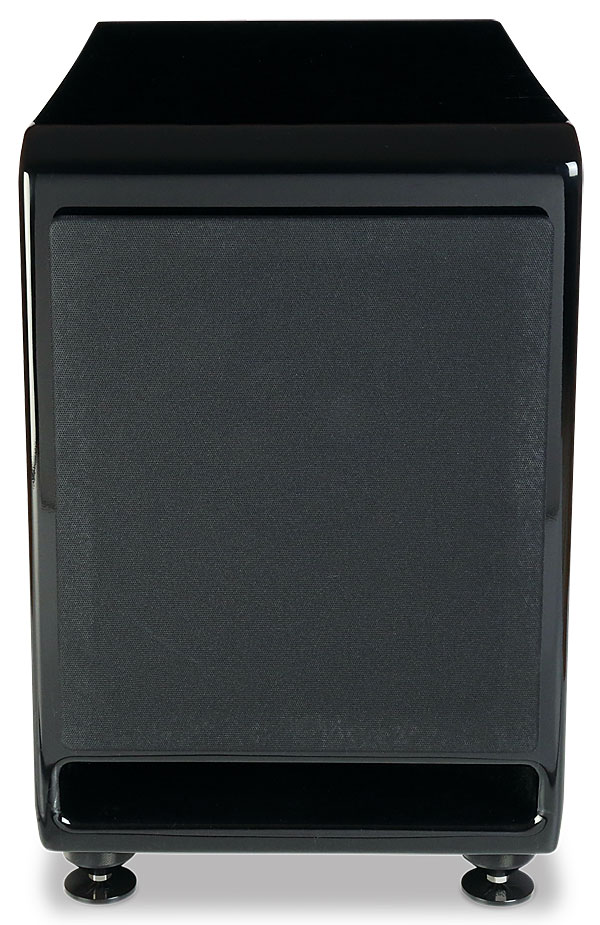 Powering it is a 500W Class D amplifier, also part of an outside-sourced module which also contains all of the controls and connections. My initial reaction to finding it was an OEM module was nostalgic: it was 35 years ago when the late Dave Wilson told me he would never build an amplifier because his company makes loudspeakers. Hence, Dave turned to established amp manufacturers for his powered subs. For the LōKē, Wilson Audio employs a Dayton Audio unit which Schmutz says 'was already a very well-designed and robust model with a proven track record of reliability'.
Changes to certain components and the DSP functions were made to meet Wilson's requirements for a small, high-performance, rugged subwoofer with reliable amplification that was not cost prohibitive. (That, of course, is relative, as £9500 is hardly chicken-feed.) Connection is straightforward, via XLRs or RCAs that can be selected as either line- or high-level, the latter allowing the sub to be connected in parallel with the cables running to one or two of your loudspeakers. There are filtered line-level outputs too, also on XLRs and RCAs.
However, the one-line LCD display and click/turn navigation rotary remains a clunky, time-consuming method of accessing the LōKē's plethora of nested functions. Suffice to say I would rather be faced with a row of knobs and switches, in the fashion of the 'old-school' subs of years past.
On The Menu
There's no denying the versatility of the LōKē's fine-tuning, though, with adjustment in single Hz and to fractions of a dB. Menu options include global level adjustment, a high-pass filter for the line output and low-pass filter for the internal Class D amp/driver. Both offer corner frequencies over a 30Hz-125Hz span with a choice of 12dB or 24dB/octave filter slopes, while the high-pass line output also has a 0-10msec variable delay and the low-pass filter a variable 0-180° phase control. Then there's a subsonic/high-pass filter for the internal amp operating over 25-40Hz, again with a 12dB or 24dB/octave slope. Two parametric eq. menus are offered, operating over 30-125Hz with –12dB to +6dB of level adjustment and Q factor (sharpness) of 0.6-14.
While this is a lot to absorb on first acquaintance, it also inspires confidence in knowing you'll be able to 'blend' the LōKē into both your listening room and with your choice of speakers as accurately as possible. This said, once I got stuck in, there were revelations in store.

Love Hertz
While PM focused his modelling of the LōKē with Wilson's more diminutive SabrinaX floorstander [HFN Dec '20] – a likely partner in practice – my critical listening combined the LōKē with larger Sasha DAWs [HFN Mar '19]. This initially seemed ludicrous as the latter fill my 12x18ft room so perfectly that the only way to truly appreciate what the LōKē added was to switch it off to experience the loss of what I suppose one might call 'foundational bass'.