The Who: Tommy
Produced over a six-month period in 1968 by the group's manager Kit Lambert, this was the first big rock opera to appear on LP. Today it is regarded as Pete Townshend's 'magnum opus', yet on release there were those who derided it for being in poor taste
For The Who, 1966 was a pivotal year. Listen to their debut album My Generation, released in 1965, and it's clear they were essentially still a mod band – posters for a Marquee residency the previous year had them billed as 'Maximum R&B'. But once you've reached the maximum, where do you go from there?
Pete Townshend, the group's main songwriter, was an art-school graduate and their 1966 album A Quick One saw pop art meeting pop music, at least on the cover painting by psychedelic artist Alan Aldridge.
Townshend was keen to expand his musical vision both in terms of song length and subject matter. This yielded a narrative nine-minute song suite, 'A Quick One While He's Away'.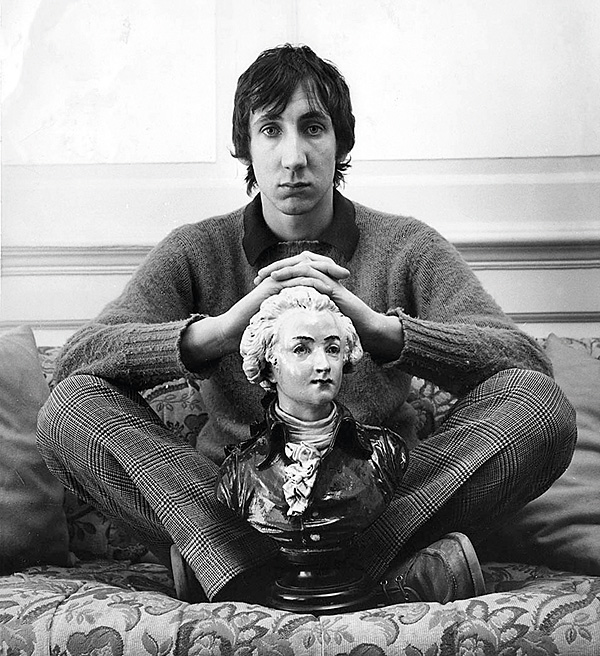 Encouraged by Kit Lambert – who managed The Who along with Chris Stamp – Townshend followed that in 1967 with the conceptual The Who Sell Out, which mirrored the format of a pirate radio show, complete with commercials, public service announcements and station jingles.
One Last Splurge
But despite these new ideas and the fact that The Who had enjoyed a run of hit singles, Townshend maintains that by 1968 they were running out of steam, and that 'The band and myself as a composer, deserved one big last splurge'.
Inspired by his discovery of the teachings of Indian mystic Meher Baba, Townshend wrote 'I'm Free', which later found its way onto his magnum opus, the ambitious narrative album, Tommy. 'I wanted the story of Tommy to have several levels,' he said. 'I wanted it to appeal as a fairy story to young kids and also be entertaining. And I wanted it to have a spiritual message too.'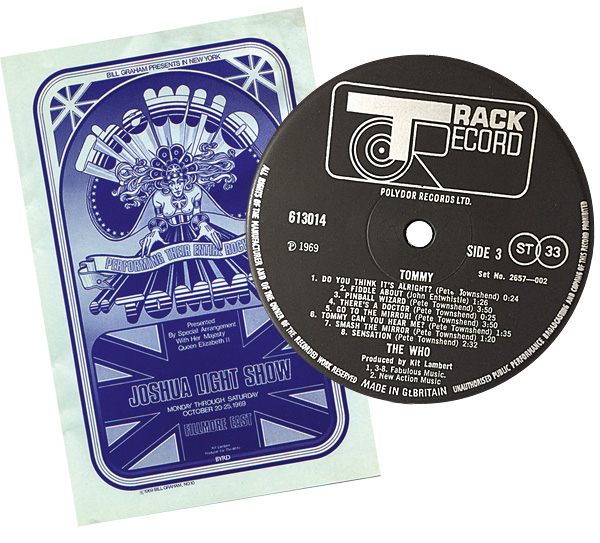 Townshend had been inspired by a song by Sonny Boy Williamson called 'Eyesight To The Blind', about a deaf, dumb and blind man and so wanted the work's central protagonist to be a boy who lacked these faculties. When interviewed by Jan Wenner of Rolling Stone in 1968, he said 'He's seeing things basically as vibrations, which we translate as music. That's what we wanted to do – create this feeling that when you listen to the music you can actually become aware of the boy, aware of what he is all about, because we are creating him as we play.'
That said, the storyline that runs through Tommy took a long time for Townshend to pin down yet in many ways remains bizarre. It's essentially an allegory of sorts, of personal transformation. In it, Tommy's father supposedly dies in World War I but returns and murders his wife's lover. Tommy becomes deaf, dumb and blind from the trauma of witnessing this act, and later in the story is tormented by his cousin Kevin and abused by his Uncle Ernie.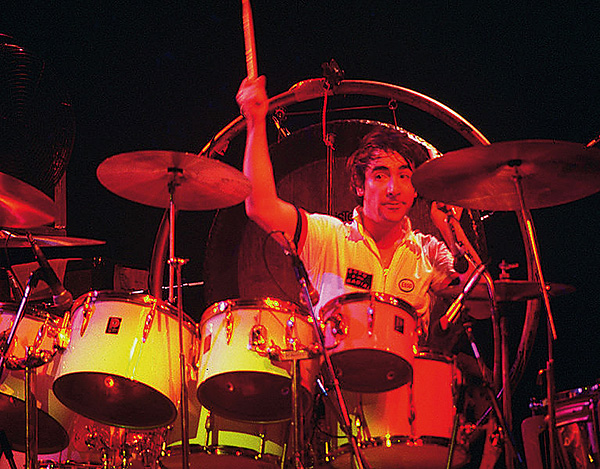 Table Champ
Townshend has said that due to his own childhood experiences he couldn't face writing the songs himself and so delegated the task to bass guitarist John Entwistle who came up with the sinister 'Cousin Kevin' and grotesque 'Fiddle About'. Tommy can feel the workings of the pinball table and takes on all-comers to become a pinball champion. He is sexually initiated by the Acid Queen, eventually regains his senses and achieves a heightened awareness. He then becomes a guru figure in a religious movement and forms a holiday camp, although the extent of his redemption is unclear.