VPI HW-40 Anniversary Turntable Page 2
The motor drives a removable 11.3kg platter that matches its ascent to full speed by coming to a full stop in around one second. Meanwhile, the motor assembly is milled from a solid billet of aluminium and is secured with a five-point mounting to the top panel of the housing. As for the combined weight of the HW-40's platter and motorised 'sub-platter', this comes in at a little over 13kg.

Sounds Of Silence
It's been a few years since I had a massive direct-drive in my system, so I had forgotten just how silent they can be, and how precise. But I could feel a cliché begging to burst forth: 'Direct-drive is to belt what solid-state is to valves'. Well, not exactly, but the analogy wasn't far off. It was all about heightened detail, crispness, silences and a slight sacrifice of warmth and texture. Sound familiar?
It remained so when I moved from the Jo No5 via the EAT E-Glo Petit phono stage [HFN Feb '19] to the same through the Copland CTA408 integrated amplifier's phono input and a change of cartridge to my Koetsu Urushi. With the mixed artist tracks on The Best Of '66 Volume Two [CBS ABS1], sharing in common the label and the easy listening appellation, this virtue of direct drive somehow made the spatial concerns – scale, airiness – more authentic.
I don't know how one describes something that 'is not there' in the same sense as bass extension, attack, midband textures or other things you hear in a discernible manner, but this abstract, that of the silent spaces between and around the notes, benefited the presentation audibly. It showcased voices in particular, as if creating a separate soundstage for Barbra Streisand and her lush version of 'The Shadow Of Your Smile'. It gave her more shape, more form.
So, too, were the other voices complemented by this almost hygienic portrayal, in some ways reminiscent of the silences of the DS Audio optical system [HFN Jan '19], but with the character of each of the MC cartridges used. These are voices of distinction, with Tony Bennett's on 'A Taste Of Honey' better able to convey the emotion of the lyrics. To feel even more from his delivery was a blessing.
Though he's not as highly-regarded – a scandal, in my opinion – Andy Williams showed delicious playfulness on 'Michelle', while another underrated singer, Jerry Vale, delivered a convincing 'Sunrise Sunset'. But it wasn't just the spaces that made their performances so vivid and 'present', because the orchestration of CBS recordings of the era is both opulent and enveloping, positively over-endowed with grandeur.
Massed brass or strings, whispers of woodwinds... the sound was slightly sharper than the best belt-drives, and some might adjudge this sharpness as exactly what isn't wanted from an analogue source. Again, I was reminded of the tubes-vs-trannies analogy, and I am not going to apologise for saying that this is down to personal preference, as well as system synergy.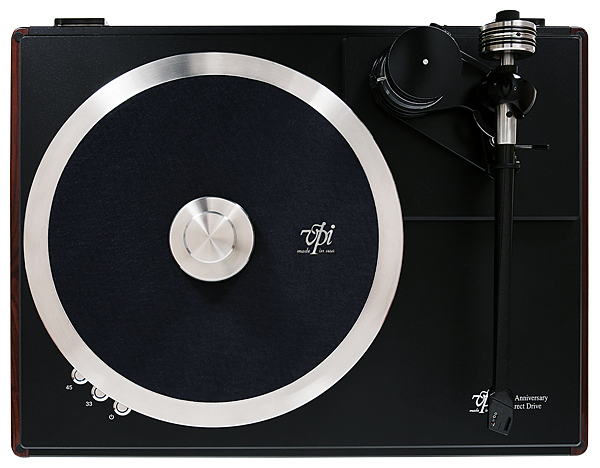 This is something which did not escape my own set-up. The Wilson Yvette loudspeakers [HFN Feb '17] are so crisply etched at the top, with truly admirable levels of precision and detail, that the combination could, at times, skate perilously close to sounding aggressive.
Brim With Respect
From the same year, but a different studio and genre, is Peter And Gordon Sing And Play The Hits Of Nashville, Tennessee [Capitol ST2340]. Here the dominant pedal steel and redneck bass – performed by the ace musicians of the city named in the LP's title, though credits are sparse – recall the best of Buck Owens and other practitioners of 'the Bakersfield sound'. There was no shortage of snap in the low end, while the fluidity of the pedal steel guitar was near-perfect.
Better still, particularly as the midband always trumps the frequency extremes in my little world, the contrasting vocals blended beautifully, Peter's higher registers and Gordon's deeper counterpoint. As with the CBS compilation, the stereo spread was wide and precise, if not quite as deep as I have heard from various belt-drives. What the drive topology has to do with these qualities I am at a loss to explain. I can only describe what I heard. And what made me brim with respect, admiration and a lot of love for the HW-40 Anniversary was its masterful reproduction of the majestic title track from Jackie De Shannon's Put A Little Love In Your Heart [Liberty LP12442].
As with many of the artists on the Best Of '66... compilation, De Shannon is criminally undervalued. Gorgeous voice, sublime song-writing skills – she composed 'When You Walk In The Room' and 'Bette Davis' Eyes' among others. Anyway, the title track is one of those jaw-dropping, everything-including-the-kitchen-sink productions which would stop people dead in their tracks if it were played at hi-fi shows.
Take the redneck bass of the Peter and Gordon set, add orchestration as per the CBS set, with sweeping strings and blaaaaating brass, throw in a gospel chorus, a drummer with the control of a metronome, some punchy trumpet accents and it's an opportunity for a system to shine. The VPI HP-40 Anniversary turntable rose to the occasion.
Hi-Fi News Verdict
This deck is simply magnificent, and a delight in so many ways. It's easy to set up, painless to use, a joy to listen to and with a physical presence to savour. If perceived value is going to save the high-end, then VPI has nailed both the sound and the presentation. Match it carefully with your system to avoid an over-etched sound, and you'll have a deck for life. Or in this case, at least for the next 40 years!