Thorens TD 124 DD Turntable Gunter Kürten
Gunter Kürten
Designing an updated TD 124 was not, it seems, ever on Thorens' CEO/owner Gunter Kürten's radar. 'Our initial discussions with Yahorng – one of two large Taiwanese motor suppliers – were focused on our lower-cost TD 201 and TD 202 decks, which are now part of the range,' recalls Gunter. 'However, one of the CEOs, Mr Hsu, is a real analogue guy with an extensive collection of music boxes, early gramophones and turntables. But he was missing a TD 124mkII and asked if I had one. We did not even have a deck at Thorens so I had to buy one – a very good sample, fortunately – from eBay!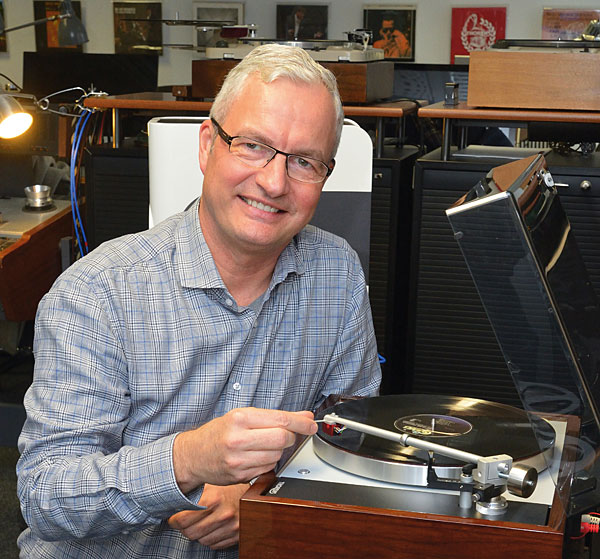 'Yahorng's engineers returned about six months later with a full blueprint for the original TD 124. It was quite unexpected but we were inspired to produce something better – not a copy but a new TD 124 for the 21st century.'
While the chassis design was largely retained, most of the R&D was focused on the new deck's motor design. This included everything from the firmware that supports the 12-pole Hall effect sensors to the choice of self-lubricating stainless steel bearing spindle and Delrin thrust pad. 'It took about two years from that blueprint to final production for the TD 124 DD,' says Gunter.
Where does Thorens go from here? 'Thorens has always prided itself on offering high quality turntables at an affordable price, so we have no plans to develop an even bigger, costlier deck. The TP 124 arm will be seen in another form, however, on our up-coming range of TD 1600 turntables.' PM