Thorens TD 124 DD Turntable Page 2
In the bottom octaves, the TD 124 DD nailed all the weight, attack and substance. Note that I was hearing it through reveal-all Wilson Sasha DAWs [
HFN
Mar '19], which take no prisoners. While the opening prologue barely hints at what follows, and irrespective of my adoration for Erik Satie, I skipped to 'And When I Die', immediately revelling in the snappy, upbeat opener. It starts with a plaintive harmonica, as real-sounding as it gets, followed by a one-two punch of bass guitar and snare. On top of it all, there's that richer-than-Croesus voice of David Clayton-Thomas.
OK, you're thinking, this is a sublime, world-class recording even without the One Step treatment, which flatters any sound system. That's not the point: the TD 124 DD was so quiet, so constant, that I forgot all about my much-missed, idler-compromised TD 124, with its low-level grunge, and wallowed instead in a spread from outside the speaker edges, with the front-to-back depth of a bowling alley. The coherence and authority ensured that everything coalesced. This is seamlessness at its most real.
It's important to stress, especially for listeners born post-1980, the value of the TD 124 DD's sonic background. It is so blackly quiet that the Ortofon SPU almost matched the impossibly quiet DS Audio E1's near-CD silences. I do not discount the conditioning of music lovers not weaned on LPs, let alone cassettes, who wonder about the joys of LPs, because they expect the total absence of background noise. While they want to embrace vinyl, it's likely that they simply choose not to deal with groove noise. The TD 124 DD, set up carefully, banishes that potential obstacle.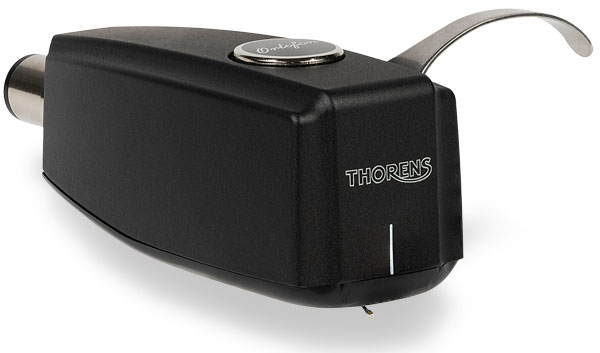 Super 'Scope
But there is a caveat – plumbing the depths to the degree where background whoosh all-but-vanishes requires a clamp or weight. If you can stand next to the deck wearing headphones, try this: listen to any track without a puck, and then put one in place while the LP is spinning. Obviously a screw-down clamp can't work with this experiment, and you shouldn't try this if your equipment rack is flimsy, but believe me when I say the effect is uncanny – and utterly convincing.
Thanks to the TD 124 DD's retention of the original's pop-up large-hole singles adapter, I was happy to sail through a selection of 7in 45s, but ultimately ended up with small-hole 12in singles, namely Human League's 'Don't You Want Me' [Virgin VS 466-12] and Yazoo's 'Only You' [Mute 12MUTE020]. Both are prime examples of early 1980s, studio-bred artifice, but equally both were astounding songs with exceptional productions in sonic terms. While it's debatable whether or not synths have any value in an audio reviewing context, what the two offer are dazzling soundscapes.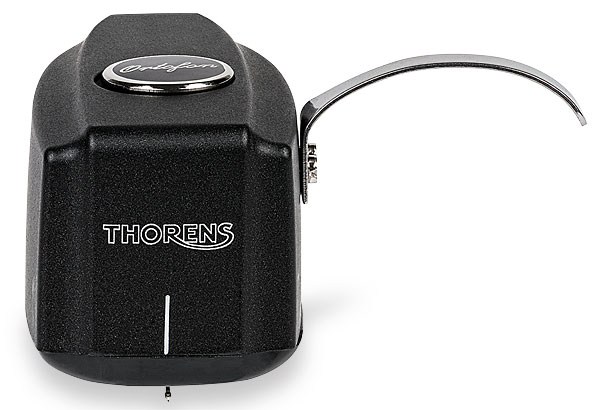 Individually, too, they're challenging as Yazoo featured Alison Moyet, arguably one of the greatest vocalists this country has produced, while the Human League track possessed levels of layering which expose a system's spatial resolution. In both cases, the TD 124 DD ramped up the excitement with minuscule revelations, despite their familiarity. When it comes to detail retrieval, the TD 124 DD behaves like a sonic microscope. Or should that be a high-end stethoscope?
Golden Delicious
Reverting to natural sounds, the 40th anniversary half-speed remastering of The Specials' creepy 'Ghost Town' on a 180g 12in single [2-Tone CHS TTH-1217] proved the tonal opposite. The synth-based tracks inherently lack any sense of fluidity; mainly they're about tones, extension and speed. Conversely, the delirious sloppiness of The Specials yielded a richness absent in either the Yazoo or Human League singles. This isn't a value judgement, merely a case of 'apples vs oranges'. The TD 124 DD went with the flow, its previously-cited deep bass cosseting the Ska track's bottom-heavy balance, while deliciously expressing the eeriness of the material.
On to raucous pop, and the TD 124 DD dispatched Katrina & The Waves' 'Walking On Sunshine' from their eponymous LP [Capitol KTW1] with all the top-end sparkle the track needs to communicate its message. Graham Central Station's 'Feel The Need' and Little Feat's 'Oh Atlanta' from the compilation, The Warner Brothers Music Show [Warner Brothers K1000] are examples of funk with the fluidity of The Specials' track, showing that the TD 124 DD could do it at 33.33rpm.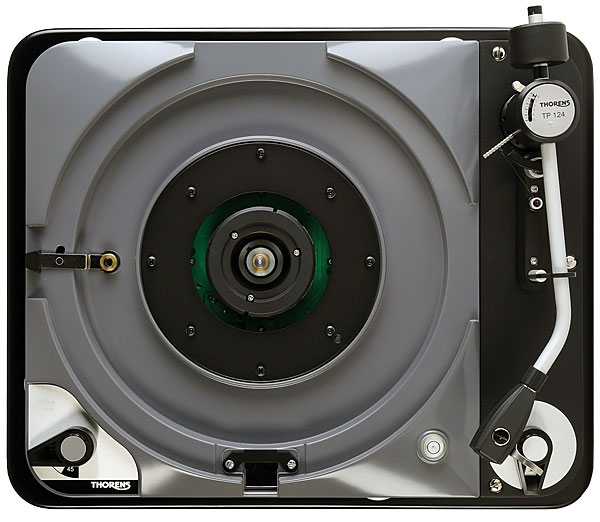 I found myself listening to track after track as the time flew past. I was so enamoured of the Thorens TD 124 DD that I was trying to choose which cases of wine to flog so I could keep it. No two ways about it, this deck is magnificent.
That is not to say the Thorens TD 124 DD is without serious competition, and £8000 is a lot of money for any deck. As a parting shot, I would implore Thorens to add two items to the TD 124 DD without adding a penny to the cost. The first is to include a 'Thorens Stabiliser', as this turntable clearly benefits from a puck or clamp. The second is the need for a dustcover, perhaps a soft plastic or cloth type.
Lastly, as much as I adore the TD 124 DD straight out of the box with the supplied Ortofon SPU, as well as three completely different cartridges from my reference selection, I know what the potential appeal of this turntable could be if Thorens considered one other option. Please, please, please Herr Kürten: make a version which accepts other tonearms!
Hi-Fi News Verdict
If you approve of retro – and you must to 'get' this – you'll find the Thorens TD 124 DD one of the most successful trips ever in audio time-travel, on a par with McIntosh's MC275. The look is 100% correct, and the sound is better than I recall of the original. Along with VPI's and Technics' new direct-drive turntables, the TD 124 DD forces you to bury your prejudices. If I had £8000, this would be staying put.