System Audio saxo 40 Loudspeaker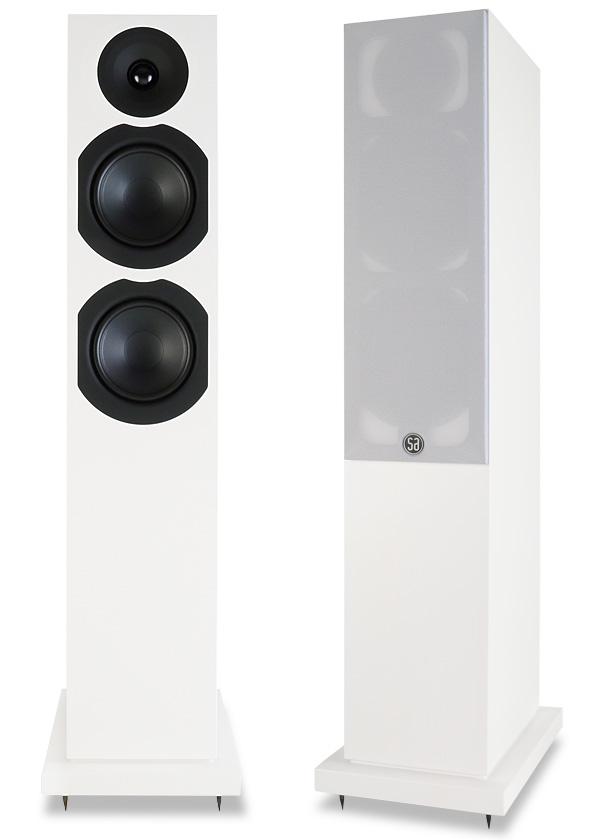 Best known for its 'silverback' speakers, SA also has a range of affordable, compact 'saxo' floorstanders
System Audio's product catalogue, although spanning only three loudspeaker 'families', aims to offer a solution for almost every eventuality. The Danish manufacturer, based in Roskilde, west of Copenhagen, makes on-wall models, including the legend 7.2 [HFN Mar '22], AV-specific centre channel enclosures and subs, plus various standmounts and floorstanders. Many can be bought in active 'Silverback' guise (or upgraded at a later date), their potential then expandable via DSP 'RAM tweaks' and a WiSA-based wireless streaming hub [HFN Aug '21]. There is, to put it mildly, a lot going on.
Even the affordable, passive saxo 40, tested here, feels a little unusual. A two-way floorstander, its mission statement is 'big sound without big speakers'. We've heard this objective parroted before by many brands, but System Audio appears keen to take it to the extreme, resulting in a speaker that measures a meagre 85cm high, not to mention just 16cm wide, excluding its plinth stand. It's by far the most diminutive tower speaker that's ever graced my listening room, albeit part of a new breed of down-sized models that want to bridge the divide between standmount and floorstander.
Small Talk
It's best to remember that System Audio has left out the word 'relatively' when discussing that 'big sound'. The moment you see the saxo 40, and its £999 price tag, you'll realise that it isn't going to challenge larger (and costlier) speakers when it comes to soundstage scale, output or full-range ability. Temper your expectations, however, and you might find it's just the ticket in a room where space is limited, or the general belief is that hi-fi should be heard but not seen.
Adding to its discreet charms is a clean, unobtrusive – and, dare I say it, Scandinavian – aesthetic. The saxo 40 is available in white or black satin finishes (given multiple polishes for a nice sheen), with all-black driver materials/fixings and no company branding on the cabinets. The supplied grilles, in both black or white allow you to best match your décor, and carry an 'SA' badge. The cost-conscious saxo range loses the gentle curves of the legend models, and the outrigger feet, but otherwise feels cut from the same hand-built-in-Denmark cloth.
There are nine other models in the family, with the top spot taken by the larger, three-way saxo 60 (£1450). Below this is another floorstander, the saxo 50 (£1299), which approaches the compact speaker idea from another angle, measuring a more conventional 105cm high but an ultra-slim 13cm wide. Filling out the rest of the range are bookshelf, centre, on-wall and active models.
Plinth Charming
The saxo 40 features a pair of 140mm treated paper bass/mid drivers, working together across the same frequency range, and with output bolstered by a rear-facing bass-reflex port. A 4th-order crossover ties them to the loudspeaker's T25DXT Ti tweeter, a 25mm soft dome design framed by a patented 'DXT' acoustic lens/waveguide that aims to improve the speaker's high-frequency directivity.
Rated sensitivity is 89dB, and nominal impedance is given as a broad '4-8ohm'. Taken at face value, these figures might suggest an easy enough drive for an amp although System Audio does also say the speaker should be used in a 'good music system'.
Meanwhile, installation is as easy as it ever gets for a floorstander. The saxo 40's slim plinth stands are pre-attached, which both saves you time with Allen keys and screwdrivers, and gives you something handy to grip on to while you lift them into position (not that they are in any way heavy, weighing a moderate 12.2kg). Rubber feet and spikes are supplied.