Springsteen: Born To Run Page 2
'Born To Run' sounds big on every level. The song is about two lovers – the protagonist refers to his partner as 'Wendy', which brings the listener emotionally closer to the action – and says to her, 'This town rips the bones from your back/It's a death trap, it's a suicide rap/We gotta get out while we're young...'. The track comes across like an update of Romeo And Juliet except that these star-crossed lovers might conceivably enjoy a happy ending provided they can escape. It also feels like West Side Story meets Woody Guthrie meets producer Phil Spector's 'Wall Of Sound'.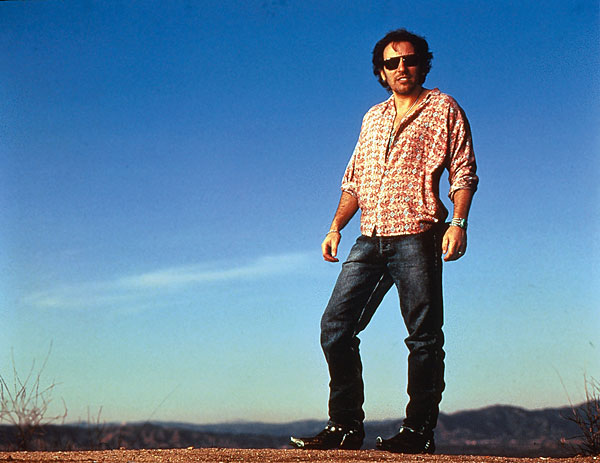 In 2005 Springsteen explained to Rolling Stone that the song is underpinned by 'a sense of dread and uncertainty about the future'. But the feeling we're left with is hope, permeating every bar. Before writing the album he had been obsessively listening to Roy Orbison and, although their vocal styles were quite different, they were both imbued with a strong sense of yearning.
Never Cluttered
Musically speaking it packs a lot into four-and-a-half minutes. Although marked out with broad brushstrokes it is full of fine detail, with glorious rising choruses and a complex instrumental mid-section. Springsteen plays twangy guitar motifs directly inspired by Duane Eddy, Pete Townsend-like power chords and multiple overdubbed rhythm guitar parts. The song's momentum is bolstered by Clarence Clemons's urgent sax, with piano, organ and strings adding to its heft – there's even a rather anomalous glockenspiel. And as with all the tracks on the album, these forces are deftly arranged – it never sounds stodgy or cluttered.
'Thunder Road' has an exultant melody and suggests the possibilities of a 'new day'. As Springsteen sings to his girlfriend 'Well the night's busting open/These two lanes will take us anywhere'. Again, there is hope, as long as they act without delay. 'Tenth Avenue Freeze Out', the second single taken from the album, is a punchy R&B tune. Springsteen and Steve Van Zandt's snazzy brass arrangement, played by Clemons together with top session saxophonists Randy and Michael Brecker, and David Sanborn, took Stax soul as its template while Roy Bittan's organ lines on 'Backstreets' evoke Al Kooper's playing with Bob Dylan.
The near-ten-minute 'Jungleland' is a series of dramatic tableaux describing the New Jersey demi-monde with undercurrents both of violence and inertia: 'And the poets down here/Don't write nothing at all/They just stand back and let it all be', sings Springsteen. Again it's a cautionary tale, because as a result they 'wind up wounded, not even dead'.
Springsteen has reassessed the album reckoning it held up well, because 'it was just structured and built like a tank. It was indestructible – and that came from an enormous amount of time that we put in'.
But although it took over a year of recording sessions, once it was finished Springsteen had a crisis of confidence – if this didn't work out, he felt he had nothing more to give – and when he heard the master of the album he threw the reference disc into a hotel pool. But he needn't have worried.
Blueprint To Follow
The dramatic widescreen sound of Born To Run fed into the rock operatic visions of Jim Steinmann's more fantastical Bat Out Of Hell. But it also formed an early blueprint of what became known as Heartland Rock, with its mix of Americana, rock 'n' roll and social commentary.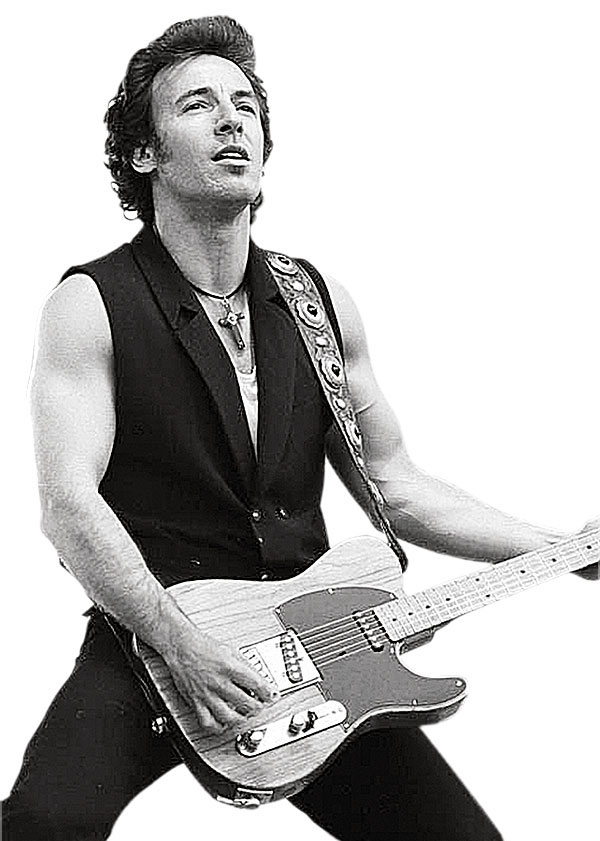 Its influence can be heard on John Cougar Mellencamp's hit single 'Jack And Diane' and even touched on hard rock acts like Bon Jovi, whose 'Livin' On A Prayer' chronicled the struggles of working-class couple Tommy and Gina. Modern proponents of that style include The Hold Steady with their gritty, densely-worded urban narratives.
Springsteen's ambition was huge: 'I wanted to make the greatest rock record that I'd ever heard', he said. 'And I wanted it to grab you by your throat and insist that you pay attention, not to just the music, but... to feeling alive.' Many would say Bruce Springsteen, aka 'The Boss', achieved just that.