The Specials Specials Page 2
Crucially, it reflected the group's racial mix, and their affiliation with 'Rock Against Racism', an organisation that had sprung up in 1978. Unfortunately they also attracted the attention of right-wing skinheads, some of whom who caused conflict at their gigs.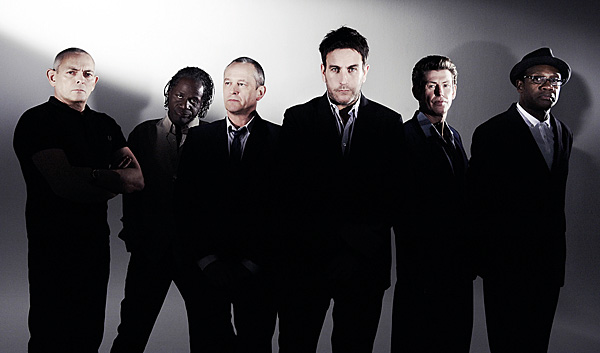 High Profile Fan
Chrysalis Records had hoped to sign The Specials but the group's manager Rick Rodgers warned against going for a large advance, which, historically, had ended up with bands being saddled with debt. In a canny move they took a smaller advance – in the region of £10,000 – which was quickly recouped giving the 2 Tone label greater artistic control, with Chrysalis agreeing to fund the recording of 15 singles per year and to release at least ten. (Although the label – rather fancifully dubbed The Midlands Motown – scored chart hits with early singles by fellow ska revivalists Madness, The Beat and The Selecter, those groups soon all moved on to different labels and its success was shortlived.)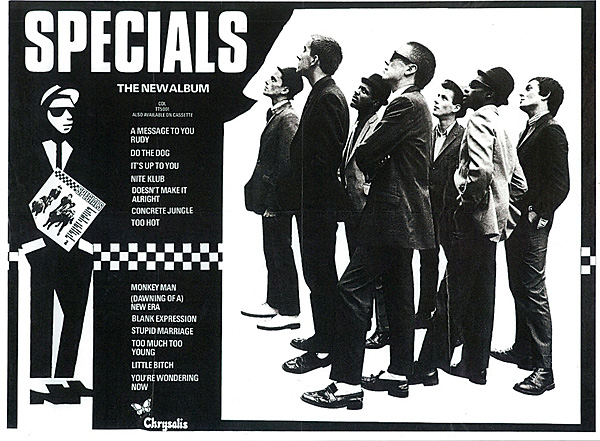 Another high profile fan, Elvis Costello, produced the group's self-titled debut album, which was released in 1979. Their image was reinforced in grand style by New Musical Express photographer Chalkie Davis's black and white front cover photo, taken looking down at the group, who were kitted out in Sta-prest trousers, loafers, and pork-pie hats, looking like a bunch of well-dressed hoodlums, all staring up at the photographer. Hall is wearing eye-liner but rather than having a 'glam' effect it makes him look somewhat threatening.
The photograph on the rear cover is of the musicians in the same position looking up, but is shot in profile at ground level. As vividly as any debut album, the artwork, the cover photos and the music – which is a seamless mix of self-penned songs and cover versions – all reflect the time and milieu in which The Specials were operating.
Cautionary Tale
'Of the 14 tracks on the album, four are cover versions and two of them, "Stupid Marriage" and "Too Much Too Young", utilise parts of old reggae tunes,' Horace Panter would explain later. 'But this just goes to prove how indebted we were to that music – our roots were showing and we were paying homage to them.'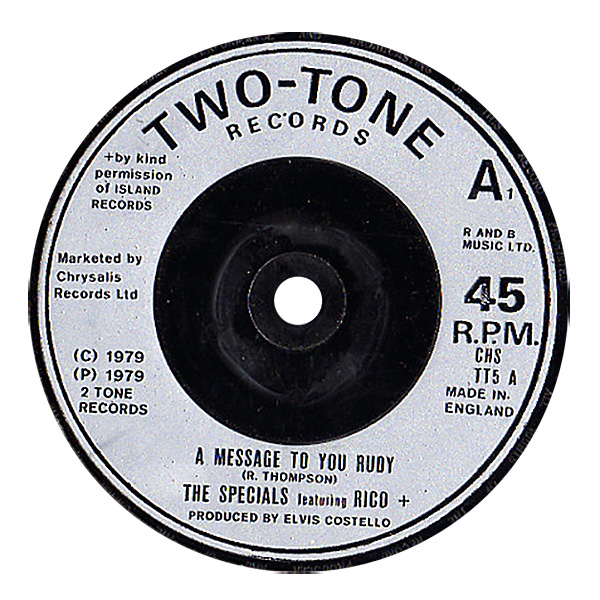 The album starts with Dandy Livingstone's 'A Message To You Rudy', a cautionary tale to any miscreant 'rude boys' to grow up and straighten themselves out for the future. The song features trombone by Rico Rodriguez and Dick Cuthell on trumpet.
The Specials managed to pull off the trick of making a party album, but one that was laced with social commentary. The fourth track, 'Nite Klub' finds a 'fully paid up member' describing the insalubrious establishment he frequents, 'Where the girls are all sl**s/ And the beer tastes just like p**s', while ultimately wondering what he is doing there.
On the surreal scenario of Side 2's '(Dawning Of A) New Era', the protagonist ends up with a girl from 'the chicken factory' and ventures off to her flat on the 14th floor of a tower block on the bad side of town.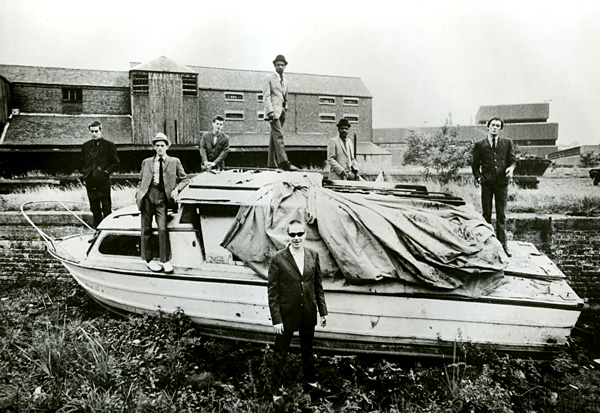 Matters Matrimonial
But the two songs that stand out most in this respect are those where Dammers surveys matters matrimonial. These are flagged up in his lyrics to the dead-end scenario of 'Stupid Marriage', but 'Too Much Too Young' sung with a kind of detached scorn by Hall is both funny and quite extraordinarily misanthropic.
The object of his desire is described as 'Married with a kid when you should be having fun with me'. Presumably this marriage was entered-into by necessity, as the lyrics continue: 'Ain't he cute? No he ain't/He's just another burden on the welfare state'. Hall spits out some advice on contraception with the final line, 'Try wearing a cap'.
The young band play with brio and Panter describes their approach (as exemplified by one of his favourite tracks on the album, a cover of 'Monkey Man' written by Toots Hibberts), saying 'It absolutely rocks and is the essence of The Specials, the amalgamation of punk energy and ska rhythms. Specials sounded old and new at the same time – it still sounds good'.