The Smiths: Meat Is Murder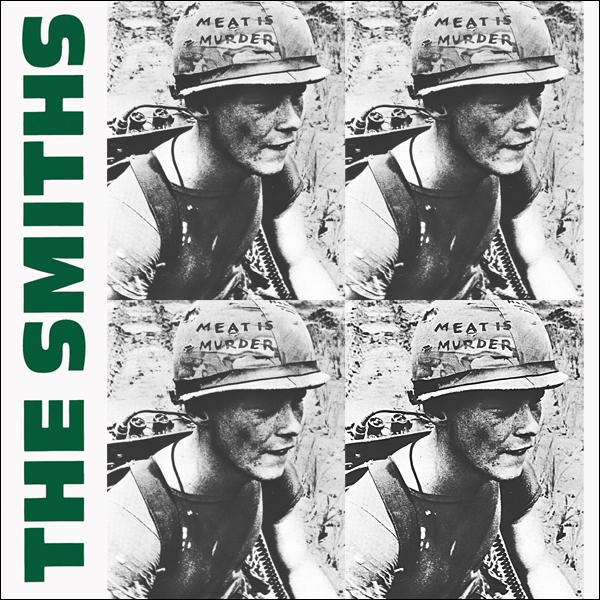 The '80s is generally looked back upon as a time of glossy escapist pop, yet by writing songs about topics such as vegetarianism, street violence and despair, Mancunian quartet The Smiths became one of the biggest and best-loved indie bands of the decade
The Smiths' debut single 'Hand In Glove' was released in May 1983. Although ostensibly indie guitar-pop, it was a fresh take on the genre. Ushered in by blasts of wheezy harmonica and punctuated by cymbal crashes, the singer intoned, in sinuous melody lines, a tale of a pair of defiant lovers in the verses, while the instrumental choruses were based around an intricate guitar refrain.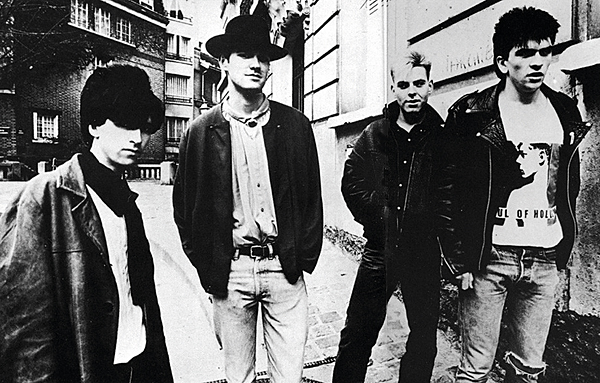 The BBC DJ John Peel was not alone when he commented that, unusually for him, he couldn't really tell what records the group had been listening to. Importantly, it set up The Smiths for a run of hit singles, and their self-titled debut album was released to critical acclaim in 1984, reaching No 2 in the UK charts.
The Odd Couple
The band had formed in Manchester in 1982 when local clothes boutique owner Joe Moss suggested that one of his employees, a teenaged guitarist called Johnny Marr, go visit a would-be singer Steven Morrissey at his home in Stretford. They were the archetypal odd couple. Marr was an outgoing hedonist and enthusiastic smoker of marijuana, while Morrissey was a shy, bookish outsider who harboured ambitions to be in a band but feared he would be too timid as a performer.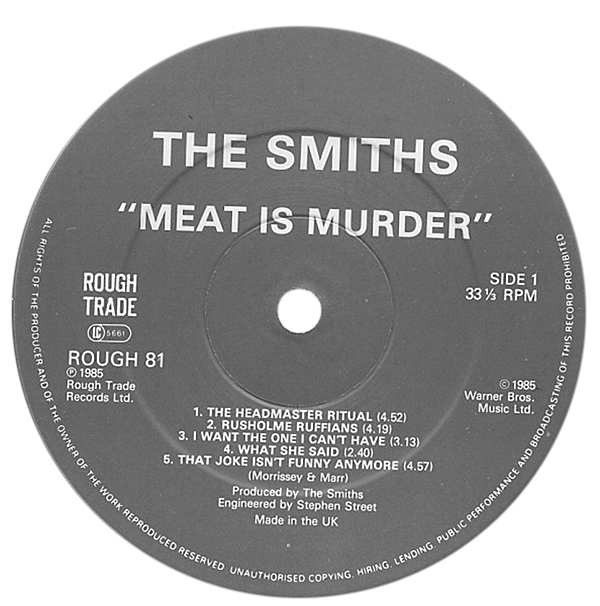 As a guitar player Marr's influences were exceptionally wide, encompassing John McLaughlin and James Williamson of The Stooges, with Bert Jansch and George Harrison occupying the centre ground. The pair initially bonded over their love of '60s American girl group The Marvelettes.
After a number of short-lived lineups, The Smiths became a tight musical unit with a muscular, fluid rhythm section of Mike Joyce on drums and Andy Rourke on bass. But it was the enigmatic Morrissey who really captured the public's imagination. He claimed he was celibate and couldn't possibly have a sexual relationship, and that musically speaking, he'd assumed he was doomed to team up with someone who was equally as 'depressed' and 'disorganised'. He created an image of himself as the eternal wallflower, but this also felt like a smokescreen, setting himself apart from his peers so that he wouldn't be judged in the same way. He later said that he clicked with Johnny Marr because they shared the same 'drive and ambition'.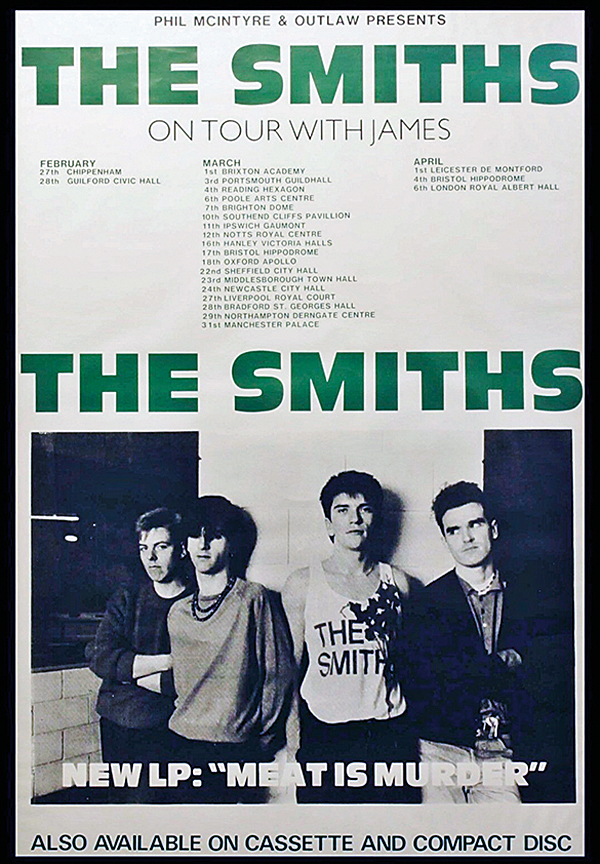 Morrissey's lyrics were finely observed, sexually ambiguous narratives, often morose and despairing but peppered with his trenchant wit. And he always inhabited the songs fully and delivered his words without irony. And so The Smiths appealed to the overlooked, unhappy and unloved. But just as the '60s kitchen sink dramas that Morrissey was so drawn to weren't made to be watched only by the sort of people who were portrayed in the films, so too his lyrics drew the notice of a wider audience.
And by not playing the pop-star game he gave himself and The Smiths one of the strongest images of the era. Morrissey said that he found the machismo of rock 'n' rollers 'rather foolish' and so instead he chose to appear onstage flouncing about and waving around a bunch of gladioli.
Side Swipe
When music journalist Nick Kent interviewed him for The Face magazine in 1985, Morrissey said he admired people 'who could not be brushed aside' and that the fame The Smiths quickly achieved felt like his 'revenge' on those who had done that to him. In the '80s the term 'yuppie' had been coined and unlike the hippyish '70s it was now cool to be aspirational and to make money. In pop-music terms this was embodied in the video promoting Duran Duran's 1982 single 'Rio' with the boys clad in pastel-coloured suits on a yacht cutting through the waves off the coast of Antigua.