Rotel DT-6000/RA-6000 CD Player/Amplifier Page 2
After hooking the pair up to Focal Sopra No2 floorstanders [
HFN
Sep '15] via Tellurium cabling, nothing else was required to start playing music. One of the attractions of CD is that it offers the focused listening experience of physical media without having to faff around with vulnerable vinyl. The DT-6000 certainly caters to those with can't-wait sensibilities by quickly loading discs and revealing a lot of information – including CD Text where available – on its compact display.
Carla Bruni's Little French Songs [Universal Music France, 373 173-2] is an elegant collection of original chansons that doesn't push any boundaries, mainly consisting of the Italian/French singer accompanying herself on acoustic guitar. The portrayal of Bruni's voice via the Rotel disc player and its own DAC was very direct and engrossing, allowing full enjoyment of all the verbal quirks and tricks the singer uses, effectively, to add a bit of humour, especially on the more intimate songs such as 'Dolce Francia' or 'Lune'.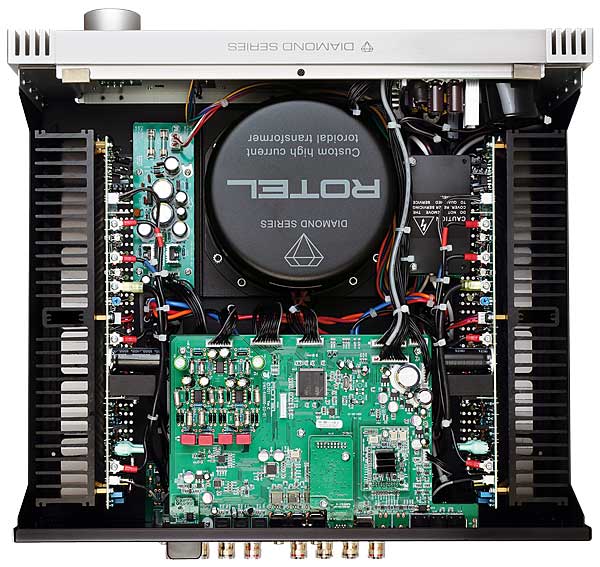 Reading The Roon
To introduce streamed music via Roon, I turned to an Auralic Aries LE network transport – the USB connection allowing for comparisons between the DAC stage in the DT-6000 and that in the RA-6000 integrated. Via the amplifier, fed directly, the smooth voice of Susan Tedeschi and the acoustic guitars that kick-off Tedeschi Trucks Band's I Am The Moon: I. Crescent [Fantasy FAN01572; 192kHz/24-bit FLAC] were conveyed with a rich resonance. This album is the first of a four-part cycle dedicated to a 12th century Sufi poem, but if that sounds like a stuffy intro to some really dull jazz, think again.
This band fuses Americana with blues, psychedelia, and other genres to create something pleasantly unique, and while there's always a lot going on in this stylistic soup, the RA-6000 handled the complexity of multiple group members on stage deftly, giving each their own position in a well-defined space. I particularly enjoyed the fluidity and drive of the guitar solo on 'Pasaquan', interspersed with plump analogue organs and tactile drums.
Although this track creeps past 12 minutes, listening a second time with the Aries LE connected to the USB port on the DT-6000 wasn't a chore. (Apart from one niggle with the RA-6000's remote handset, which only allows partial control of the CD player/DAC.) Anyway, how did the performance through the DT-6000's ESS Sabre DAC compare to a direct connection with the Diamond Series integrated amp?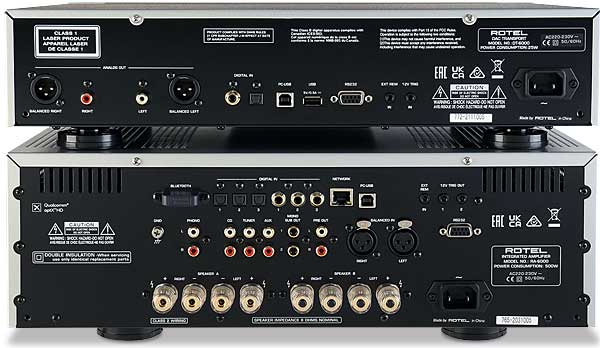 The difference was clear enough, with the DT-6000/RA-6000 combination offering a crisper and more detailed representation which placed the guitar, presumably played by Derek Trucks, more front and centre. The intricate, softly played percussion around the song's halfway point was also expressed that little bit clearer. It's quite something that the same music system can offer you two such relatively different interpretations. For me, streaming via the DT-6000 and using a balanced analogue connection to the RA-6000 produced far better results than bypassing the player and going 'direct' into the amp.
Streets Ahead
It's been more than five years since Moderat released an album, so it was with some anticipation I auditioned More D4ta [MTR122DL; 48kHz/24-bit ALAC] when it arrived a few months ago. The Berlin-based techno 'supergroup', an ad hoc cooperation between Modeselektor and producer Sascha Ring/Apparat, is all about expansive, deep electronic bass and fast, hard-hitting rhythms that can really push an amplifier to its limits. This, however, proved right up the RA-6000's street. The pulsating beats of 'Neon Rats' sounded massive, but the trance-tinged instrumentation and sampling gained an air of refinement too.
There's very little low-frequency content to be found in Tartini: Secondo Natura, one of many excellent releases from Norway's 2L label. Captured in a church, in this case the strikingly modern Jar Kirke outside Oslo, it features Giuseppe Tartini's baroque compositions recorded directly in DXD [2L, 2L-112-PABD; DSD128]. Intricate and nimble are two words I associated right away with how the Rotel pairing handled the harpsichord and violin, with the result that I felt utterly immersed in the music and the venue.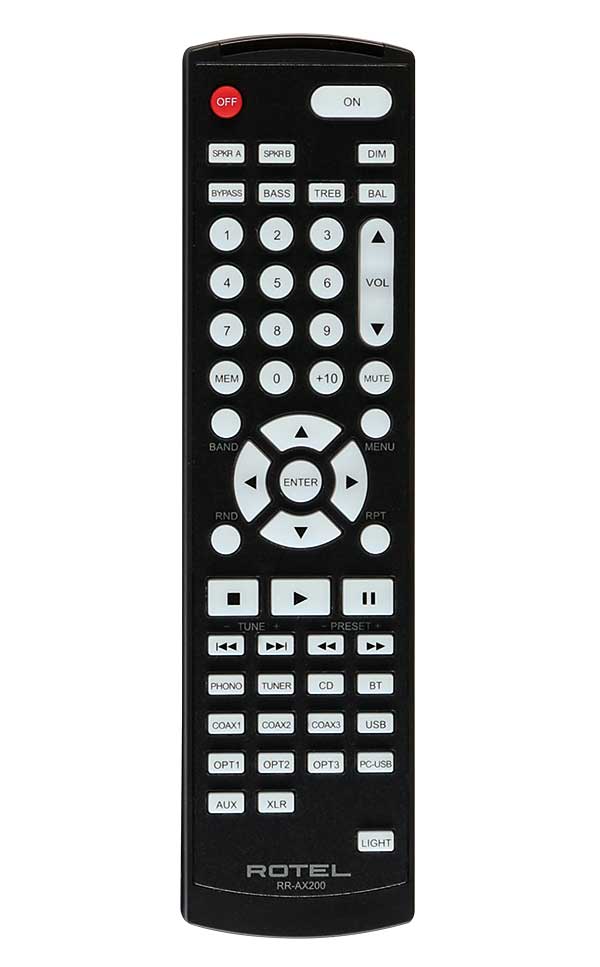 Furthermore, when Roon's Radio function took me to another 2L track, 'Villanelle' on Kristin Fossheim and Steinar Granmo Nilsen's The Horn In Romanticism [2L, 2L-162-SABD, DSD128], it was the sheer depth of the stereo soundstage that brought the full character of the brass horn to my attention. 2L's recordings often capture a lot of room ambience, and Rotel's DT-6000/RA-6000 system has the finesse to reproduce not only these delicate 'microdetails' but also the more roughly-textured brass notes, resulting in a truly nuanced, three-dimensional performance.
Hi-Fi News Verdict
Anniversary products sometimes offer little more than a new colour or a lavish finish, but this is certainly not the case with Rotel's Diamond Series. The RA-6000 is a powerful, yet refined-sounding amplifier with all the trimmings, and it's accompanied by an equally good CD spinner with an excellent DAC. You might want to add a streamer, but otherwise this is a superb set which can drive just about everything.