Red Hot Chili Peppers: Blood Sugar Sex Magik Alternate Format Discography
Alternate Format Discography
Original LP
Blood Sugar Sex Magik was released as a double LP in 1991 on Warner Brothers in the US [7599-26681-1] and Europe [7599-26681-1; WX441]. It included two printed inner sleeves, one red and one black – each with a band photo on one side and lyrics printed in white on the other.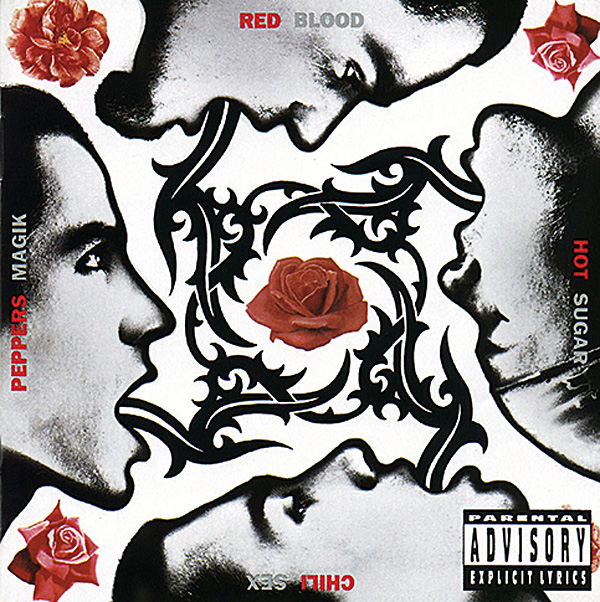 The Croatian version came out on Warner Brothers and Croatia Records, which was the successor to the Yugoslavian label Jugoton [7599-26681-1; LP-7-2-F 2037001]. Jugoton had been renamed after the country gained its independence that year.
Presumably due to the popularity of CD when it appeared there were few vinyl releases of Blood Sugar Sex Magik in different territories. An exception was the Brazilian version with black inner sleeves and black and white band photos [Warner 675.8030].
The LP was reissued in 1999 in the UK on Warner Brothers without printed inner sleeves [7599-26681-1; WX441]. (All the following releases are on Warner unless otherwise stated.)
20th Anniversary LP
In 2011 a limited edition and numbered 20th anniversary double LP was recut and re-mastered at Bernie Grundman Remastering, California, from the original analogue master tapes and pressed on red 140g vinyl. It was released in the US on the 25th of November 2011 for Record Store Day/Black Friday [468348-1] and also in European territories on that date [9362-49869-4]. This came with printed lyrics inserts.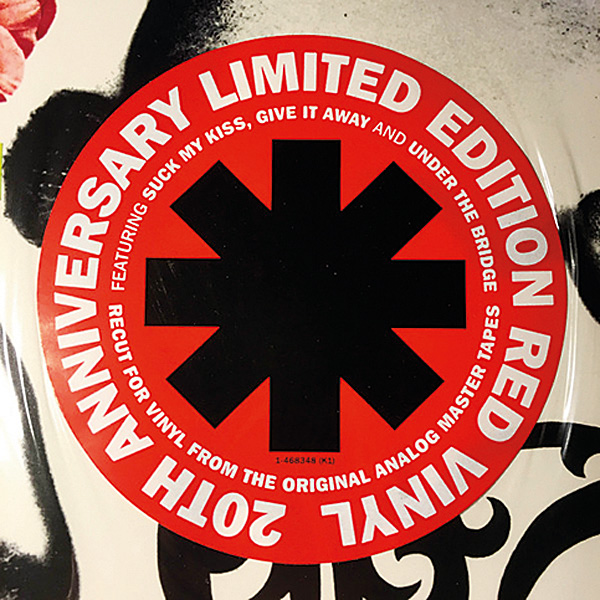 Cassette
In the US, Blood Sugar Sex Magik appeared in 1991 on cassette with the tracklisting printed in white on clear shells. It contained an insert with band photos that included a photo compilation made up of images of the different group members' tattoos, and with lyrics [45203-4]. The version that was issued in Europe also came in this format [7599-26681-4].
As an indication of the relative popularity of the cassette format at the time, it hit the shops in a number of territories worldwide via other labels in the initial year of release, including a Bolivian version on Discolandia Dueri & Cua. Ltda. [WC-1246] and in Poland via the Polton imprint [PCW-505].
CD and Minidisc
The first US and European CDs of Blood Sugar Sex Magik [pictured above right] came with a 16-page booklet that featured song lyrics and different configurations of the band photos used for the LP release, including the tattoo compilation [9 26681-2].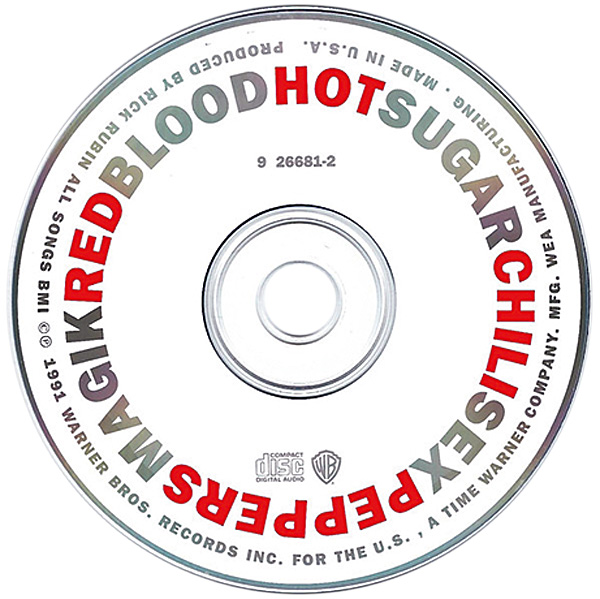 Unusually for an album of this stature there have been very few deviations from the standard CD format and the remastering has thus far has only been for vinyl. However, a Japanese paper sleeve edition in a facsimile LP sleeve, with all the inserts, came to that territory in 2006 [WPCR-12310].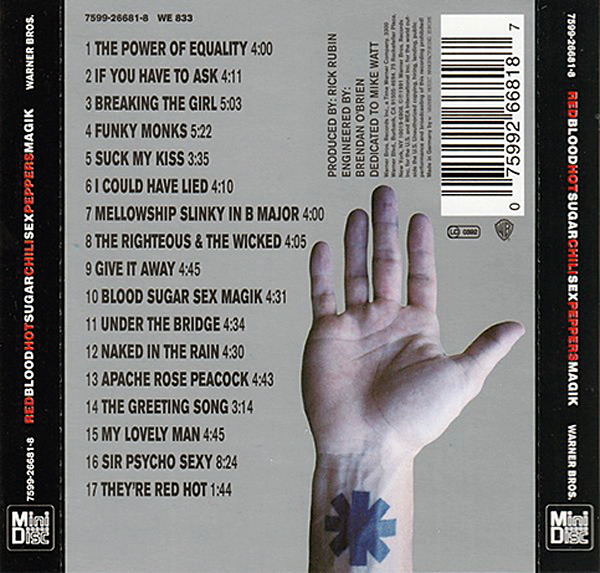 The album was issued as a MiniDisc in European territories in 1999 [pictured above], the format having been launched by Sony in 1992. This boasted a 20-page booklet of photographs, lyrics and credits [7599-26681-8].
Audiophile Vinyl
In 2012 a 180g vinyl pressing, based on the previous year's remastering, was released in the US in red inner sleeves with photos and lyrics [468348-1; 1-528928]. In Europe it had the catalogue number 9362-49541-6. A more recent 180g LP set came out in Europe in 2019 [pictured above] with a newly designed Warners label in lilac [09362 4954163].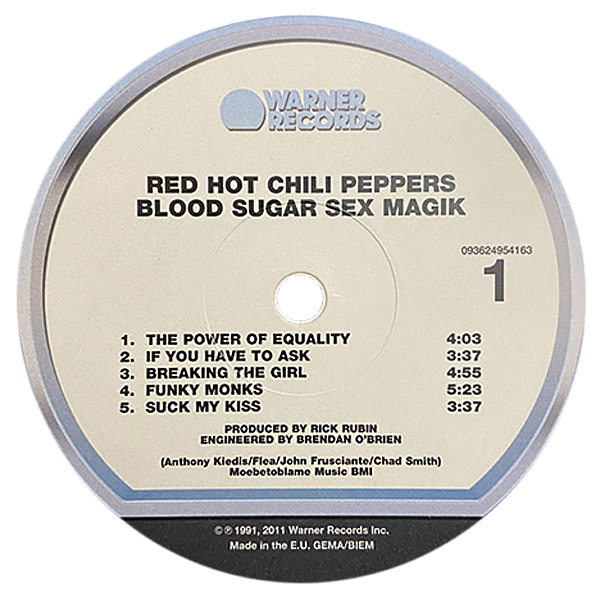 Outtakes
Although Blood Sugar Sex Magik has 17 songs, an estimated 25 tracks were recorded during the sessions. However, the details of these are sketchy, even among group members.
The album has never been physically released in an expanded form. Four of the songs appeared as the B-sides of different singles on a selection of formats. These are 'Sikamikaniko', a cover of Iggy & The Stooges' 'Search & Destroy' and an instrumental, 'Felas' Cock', which can be found on the 3CD stopgap The Live Rare Remix Box released in Germany in 1994 [936241405-2].
'Search And Destroy' was also included on The Beavis And Butt-Head Experience compilation released in 1993 on Geffen [GEFD-24613]. 'Soul To Squeeze' was a non-album single also released in 1993 and can be found on the band's 2003 US CD compilation Greatest Hits [9362-48545-2].
Meanwhile, Jimi Hendrix covers, 'Little Miss Lover' and 'Castles Made Of Sand' (which the group often played live), were made available as iTunes bonus tracks in 2006.