The Police: Outlandos d'Amour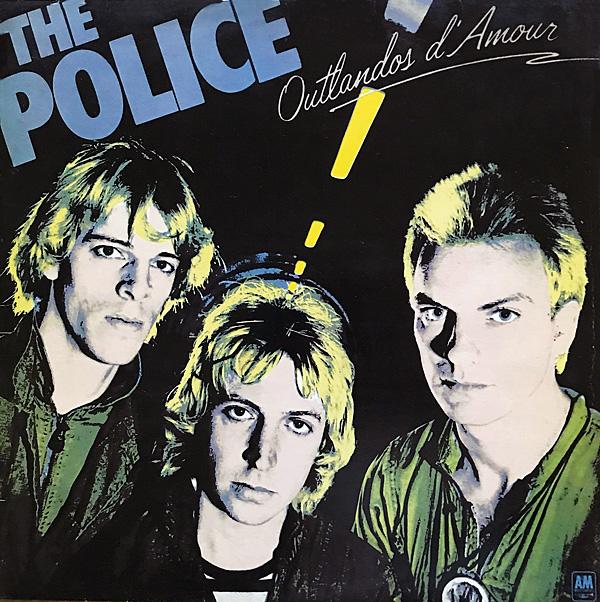 It was a debut LP with a difference as three seasoned musicians set about serving up an edgy yet smooth blend of melodic pop and soft reggae to an audience still hungry for the energy of punk. Would the fans of the emerging new-wave of bands bite?
In the UK in the late '70s, the convulsion that was punk may have been short-lived but the ripples it sent out were far reaching. According to The Jam, this was now The Modern World, so if you considered yourself a new-wave band, or were venturing into the pop field and didn't want to look like some kind of throwback, you needed to look sharp or look 'street'. And it helped if you had a snappy name that included a definitive article. Hence monikers like The Motors, The Yachts, The Rich Kids, and The Police.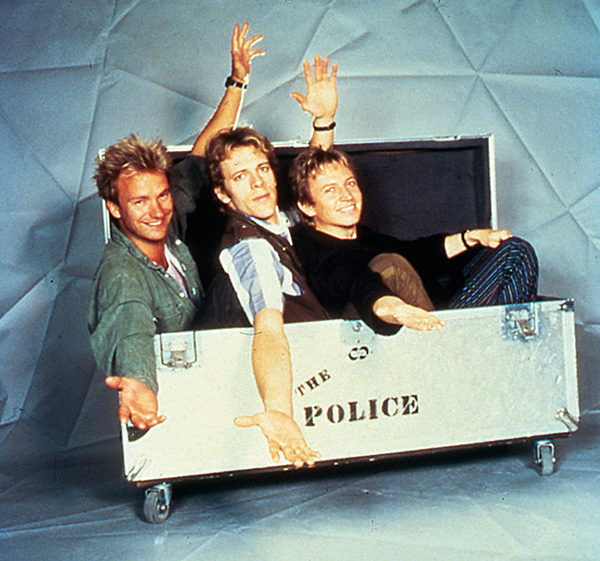 The Police were the brainchild of Stewart Copeland, who had played drums with progressive rock group Curved Air until they disbanded in 1976. When they'd performed at a show in Newcastle upon Tyne, Copeland had met singer and bass player Gordon Sumner – who was nicknamed Sting due to his wasp-like black and yellow striped sweater. Copeland encouraged Sting to contact him should he ever come to London, which he did in January 1977 with his Tyneside jazz-rock fusion band called Last Exit.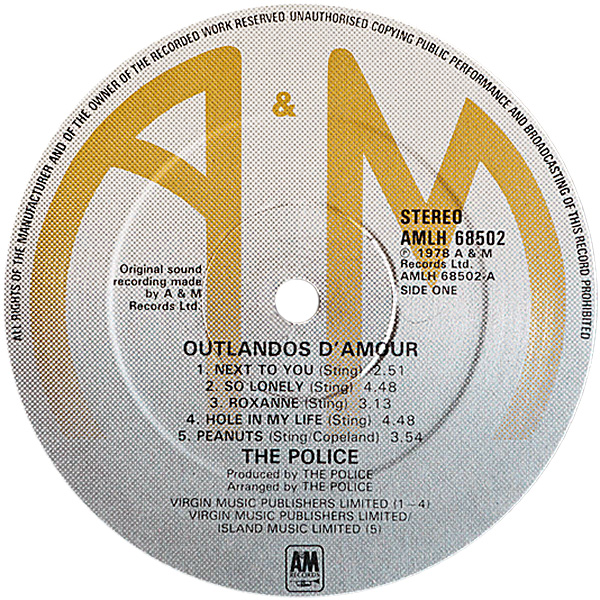 Debut Single
It wasn't long before half of Last Exit went back home, and Sting joined up with Copeland and guitarist Henry Padovani, naming themselves The Police. They released a debut single 'Fall Out' on Illegal Records, the label owned by Copeland's brother Miles, and toured the UK supporting Cherry Vanilla and Wayne County & The Electric Chairs.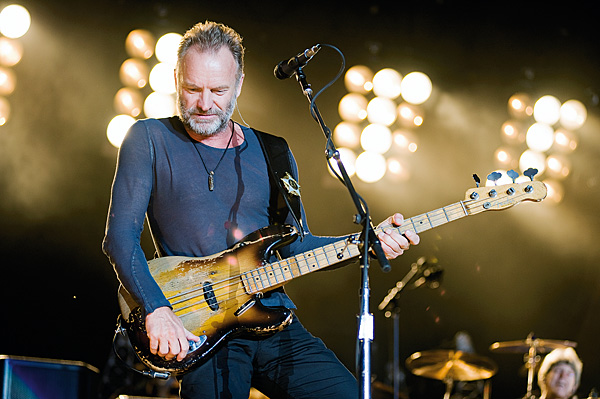 As the musical landscape was changing, a suspicious music press scrutinised groups who seemed a little too keen to jump on to the new-wave bandwagon, and The Police had already set their antennae twitching.
But unlike many of his prog rock peers, Copeland had embraced and been energised by punk rock, and with his partner, Curved Air singer Sonja Kristina, had seen bands play at notorious Covent Garden punk hangout The Roxy. Sting soon stopped wearing flared jeans on stage – something of a cardinal sin at the time – but the doubters would have been able to add far more fuel to their argument had they twigged that in the summer of 1977, former Gong bass guitarist and vocalist Mike Howlett had asked Sting and Copeland to perform in his jazz rock project Strontium 90.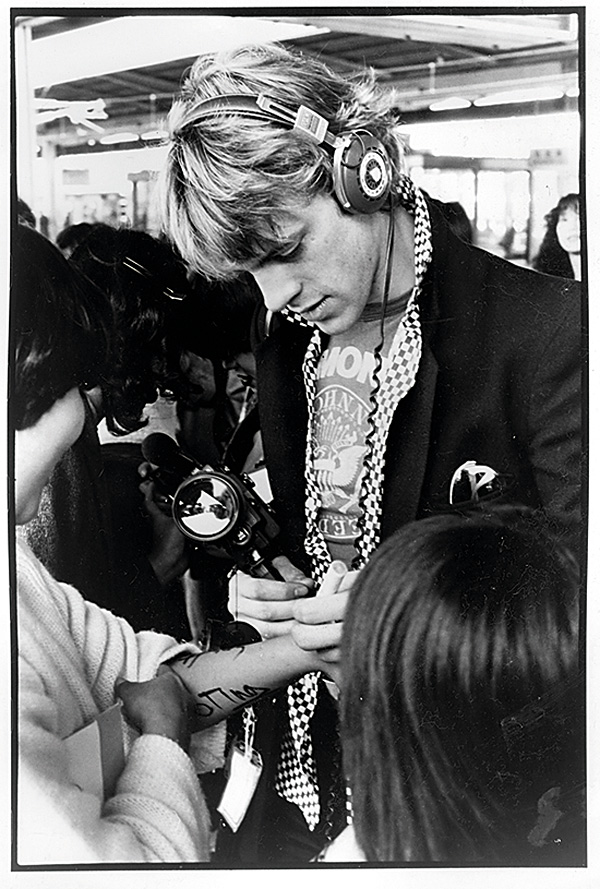 This short-lived group played live and recorded demos, but importantly it introduced The Police rhythm section to guitarist Andy Summers. He'd been a member of psychedelic band Dantalion's Chariot in 1967, had a short-lived gig as guitarist in Soft Machine in 1968, and had played with Kevin Ayers, Kevin Coyne and Eric Burdon And The Animals. He had also taken part in the 1975 The Orchestral Tubular Bells concert – Last Exit being the support act.
Already having hit his mid-30s and with those credentials, Summers could hardly have been less punk. Miles Copeland was even worried that Summers' inclusion might damage the group's credibility. The guitarist had heard a demo Sting had made of 'Every Little Thing She Does Is Magic' and by his own admission was 'not blown away', but he was excited by the band's energy and saw potential.
New Guitarist
Henry Padovani was well-liked but Sting had become frustrated by his limitations and when Summers offered to join the band in August 1977, with the stipulation that he should be the sole guitarist, Sting and Copeland accepted.