Paradigm Persona B Loudspeakers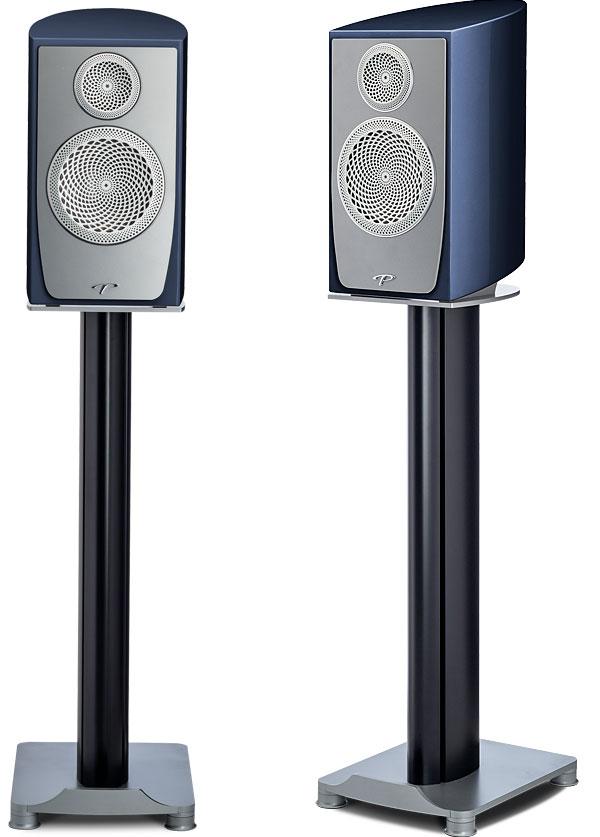 The baby model in Paradigm's flagship loudspeaker range wants to prove good things can come in small packages
With its Persona series, Paradigm has taken the concept of a 'flagship' products to heart. This loudspeaker collection, launched in 2016, is not merely the Canadian manufacturer's most expensive, but one intended to represent 'the technological abilities of Paradigm engineering'. So what does that entail? Advanced driver and cabinet designs, a new-look aesthetic, and custom finish options across a range that drops from the £34,000-per-pair passive/active Persona 9H [HFN Dec '19], to the Persona B auditioned here.
This is the entry point to the series, and – on the face of it – a conventional two-way standmount. Yet at £8600 per pair it's comfortably more expensive than any model (including floorstanders) in Paradigm's step-down Prestige range, so the promise here is of something very special indeed.
Beryllium Bass
Key to the Persona's flagship status is the use of beryllium drivers. This ultra-lightweight and ultra-stiff metal – adapted to produce 'Truextent' beryllium foil – is favoured by a few other manufacturers of high-end loudspeakers, but, unusually, Paradigm uses beryllium not just for its tweeters, but bass/mid and midrange units too.
The full Persona range features four floorstanders, a dedicated centre channel for home cinema systems, and the Persona Sub, a 53.6kg six-driver subwoofer with a claimed low-frequency extension of 12Hz. Compared to that model, the Persona B, with its 435x225x330 (hwd) enclosure, feels much more compact.
The Persona B's 25mm beryllium dome tweeter is the same unit found on all Persona speakers. Ferro-fluid damped and cooled, and internally isolated from the bass/mid driver below it, it sits behind Paradigm's 'Perforated Phase-Aligning' (PPA) lens. This eye-catching addition works not only as a grille to protect the diaphragm but also as a precision phase plug, producing, says the company, a smoother, more detailed output.
Easy Drive
A distinctive PPA lens also shrouds the 178mm bass/mid unit. This driver is unique to the Persona B – the floorstanders all feature separate bass and midrange units – and adds the tandem voice coil arrangement and 'Active Ridge Technology' surround found on Paradigm's woofers. The latter 'overmolds' the thermoplastic elastomer surround on to the driver cone for a more tenacious union between driver and chassis. Cabinet interference is reduced via Paradigm's 'Shock Mount Isolation' system.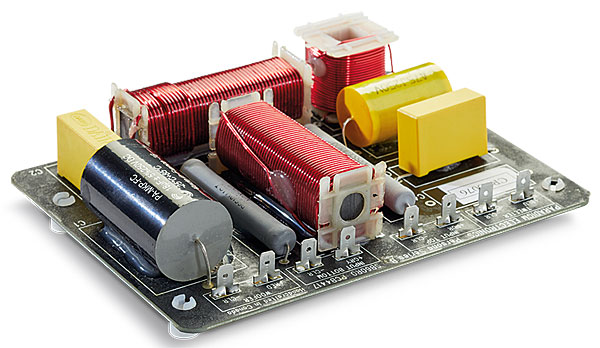 The output of tweeter and bass/mid is integrated at 2kHz (rather than the 2.4kHz target of the 3F, 5F, 7F and 9H towers) via a third-order crossover employing, among other choice components, large custom polypropylene capacitors. The Persona B's specification suggests it should be an easy drive for 15-150W amplifiers, with its 92dB in-room sensitivity and a nominal 8ohm impedance.
This speaker's gorgeous styling also makes it an elegant addition to modern rooms. On the baffle, the PPA-lensed drivers are mounted within a metal face plate, giving way to a gloss-finish cabinet that curves around to the rear, angling upward.
At the back, another metal insert houses the Persona B's bass reflex port and twin set of high-quality binding posts (supplied jumper bars allow you to choose between a single-amp, bi-amp or bi-wired installation). The upward angle of the cabinet is replicated at its base, the main enclosure perched on two metal struts that lift it off its integrated plinth.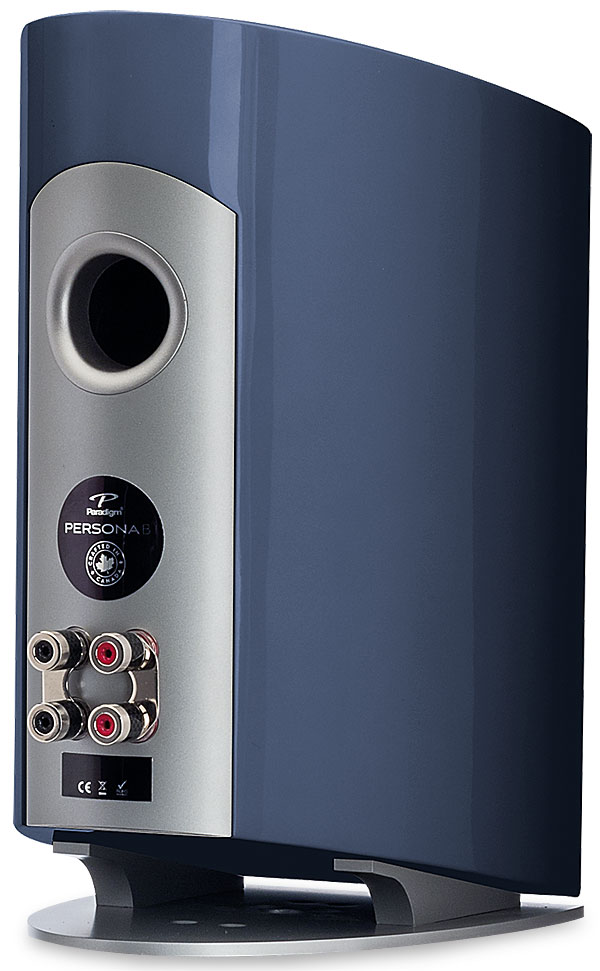 The cabinet is a moderately weighty 14kg and constructed from seven pressed layers of high-density hardboard. Internal bracing and acoustic damping material are used to reduce resonance, and the result is a speaker that sounds – if you give it a knuckle rap – impressively inert. Like every Persona model, the diminutive 'B is available in five standard finishes – Vanta Black, Carbon Black and Harmony White in High Gloss, and Aria Blue and Sonic Silver in Metallic Gloss. There's also a list of 'automotive' options and black variants of the PPA lenses and metal plates.