Musical Fidelity Nu-Vista PRE/PAS & PSUs Pre/Power Amplifiers Page 2
Around the back, both PRE and PAS 'communicate' with their respective PSUs via a four-pin XLR control cable while two five-pin XLRs carry power for the nuvistor input stages. The PAS has additional Neutrik-terminated umbilicals for its power amp stage. Given that you'll also have audio cabling between the PRE and PAS themselves, and to the inputs and speaker terminals, and perhaps also to those optional 12V trigger links, then you're going to have a nest of wiring back there!
Incidentally, twin speaker cable binding posts are provided for each channel, facilitating bi-wiring, but though chunky they are better suited to 4mm than spade terminations.

Fully Stacked
With all those connections made and checked, and the nuvistor lighting turned blue and then extinguished, the amps were placed between an Aurender W20SE server and dCS Vivaldi One APEX SACD player/DAC, here running in balanced 'line out' mode, and B&W 801 D4 floorstanders [HFN Nov '21]. And what a combination this made: from the very opening of Vangelis's remastered 'Pulsar' [Albedo 0.39; RCA SICP 31558], it was clear that these heavyweight Nu-Vista amps deliver an impression of unburstable power and resolution, the sound imbued with great clarity, detail and confidence, even at very high basic playback levels.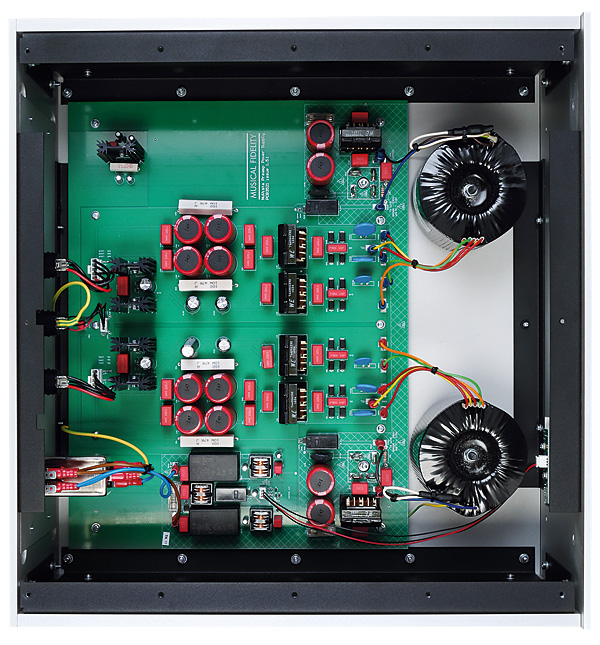 But even more impressive is the sympathetic handling of instrumental tone, as in the beautifully focused view of the guitar on Peter Frampton's take on Roxy Music's 'Avalon' from his ...Forgets The Words 'covers' album [Ume download; 96kHz/24-bit], alongside the laidback rhythm section. It's a balance also well-suited to 'Make Me Rainbows' from the Bill Charlap Trio's Notes From New York set [Impulse! download; 96kHz/24-bit], which is delivered with both crisp detail and plenty of dynamic punch, the instruments naturally balanced, and Peter Washington's double bass being especially finely resolved.
High Tension
Switch to Patricia Kopatchinskaja's reading of the Janacek Violin Sonata on her recent Bartok Janacek Brahms recital [Alpha Classics ALPHA885; 96kHz/24-bit], and there's a spine-tingling sense of the rapport between violinist and pianist Fazil Say, which is even more intense in the Adagio of the Bartok sonata. In practice, this recording is less about the accompanied violin and more about the duet performance as a whole, and that's exceptionally clear via these Nu-Vista PRE/PAS amps. The sound is all about character and performance, as is clear with Peter Gabriel's near-impersonation on the title track of the superb Here It Is Leonard Cohen tribute album [Blue Note 00602445659951] – the recording is closely detailed, and these amplifiers let every detail of that intimacy flood out, delivering a chilling sense of presence in the room.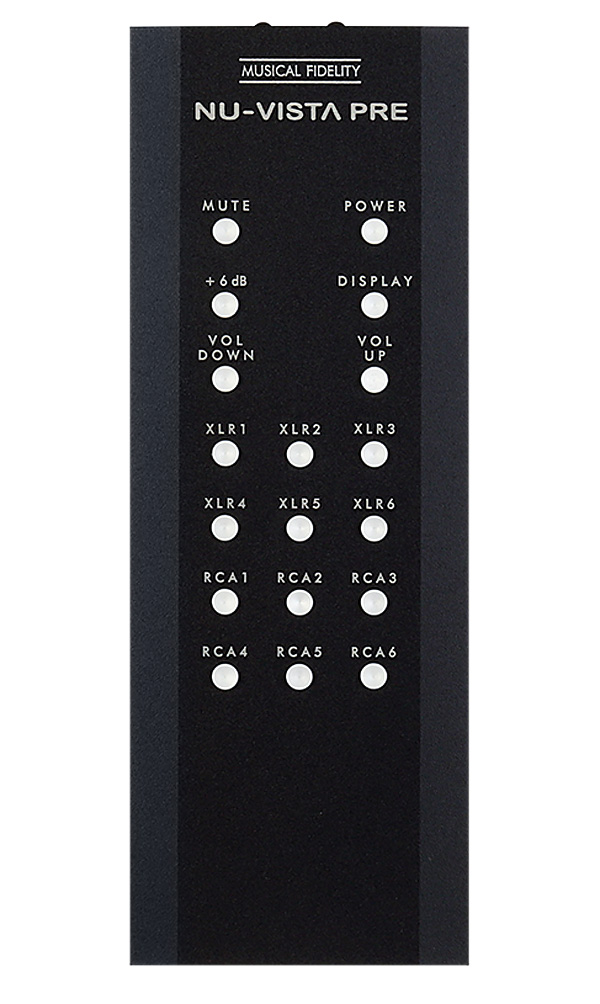 The same goes for Gabrielle Aplin's at times dreamy Phosphorescent set [Never Fade Records download; 44.1kHz/24-bit], her breathy, close-miked vocals on 'Good Enough' again having that impression of just hanging between the speakers. That feeling of voices and instruments in space before the listener is something this heavyweight quartet of boxes does exceptionally well, its combination of sheer clout and lightness of touch being well-suited to Angela Hewitt's first release in her complete cycle of Mozart piano sonatas [Hyperion CDA68411-2; 96kHz/24-bit]. All the finesse and ease of her playing is conveyed here, plus it creates a palpable three-dimensional image of the piano in the recorded acoustic, as there was in the Kopatchinskaja set.
But for all that finely-etched detailing and solidity of imaging, this latest Nu-Vista outing is in no way limited to playing audiophile-approved recordings, as is clear with the DSD64 version of Yes's 'Roundabout', from Fragile [Atlantic WPCR-17604]. Steve Howe's opening acoustic guitar is hyper-realistic, and then the bass, drums and of course Rick Wakeman's whirling keyboards kick in with a real slam, the Nu-Vista PAS delivering all the grunt and snarl one could want, almost audibly grabbing the Bowers & Wilkins 801 D4 speakers by their scruffs and getting them moving hard. It's hugely impressive, not to mention massive fun, that a recording well past its golden anniversary can be punched into a 2023 listening room to so dramatic an effect.
Lyrical Lifeboat
And of course the Nu-Vista PRE and PAS combination are more than up to the task of handling full-bore orchestral recordings, including Benjamin Britten's demanding 'Four Sea Interludes' from Peter Grimes [Edward Gardner/BBC Philharmonic; Chandos CHAN 10658]. Here the subtle evocations of rolling waves in the first three movements are just as thrilling, in their implication, as the explosive, menacing power of the 'Storm' interlude as it surges, rumbles and threatens towards its thundering climax. Again, the ability of Musical Fidelity's PRE/PAS pairing to render fine detail and the subtleties of orchestral scoring is blended seamlessly with its capacity to release seemingly limitless dynamic power when required while still retaining full control.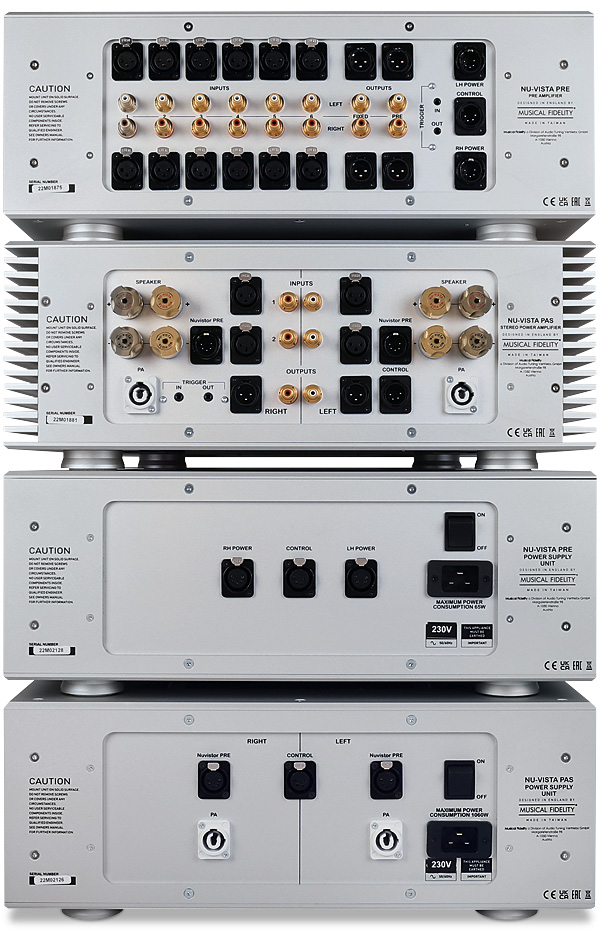 Swept Along
These sonic qualities are never more in evidence than with the Paavo Järvi/Orchestre de Paris cycle of Sibelius symphonies [RCA Red Seal 19075924512], as is clear from the opening movement of the very first work where the clarinet solo gives way to a great soaring tide of orchestral playing. Just let the music wash over you...
Hi-Fi News Verdict
This is a big, heavy and ambitious addition to the current MF range, but by high-end standards it represents remarkable value for money, given its ability to reveal the subtleties of a recording, then deliver massive slam when required, all with total control and assured music-making. Provided you have the space – and strength – for all those boxes, the new PRE/PAS Nu-Vistas are definitely a must-listen.