MoFi SourcePoint 8 Loudspeaker Page 2
And there's a lot at work here to reduce unwanted cabinet resonances. Looking from the top, the sides angle inward and the top panel slopes backward, preventing standing waves by keeping the walls non-parallel. Inside, the cabinet is further reinforced with two vertical braces (there are three inside the SourcePoint 10), keeping the structure as rigid as possible and minimising any panel modes in the largest sheets of the 19mm MDF used in its construction.

Summer Time
There's no faulting the confident way the SourcePoint 8s handle music, presenting complex and densely mixed songs with a high level of coherence, and there's no missing that touch of warmth either. There's also very little 'deconstruction' going on, which is one of the things I appreciate about point source/coaxial drivers. You're not constantly piqued by an instrument on the far reaches of the room, but rather immersed in the whole of the performance.
Conversely, the MoFi SourcePoint 8 does not create a hugely expansive soundstage. Of course, when Donna Summer's Moroder disco classic I Feel Love [B001 8005 02; 192kHz/24-bit] plays you'll still have the synthesiser exaggeratedly panning from side to side, but with less outlandish recordings the stage tends to be a bit more concentrated up front.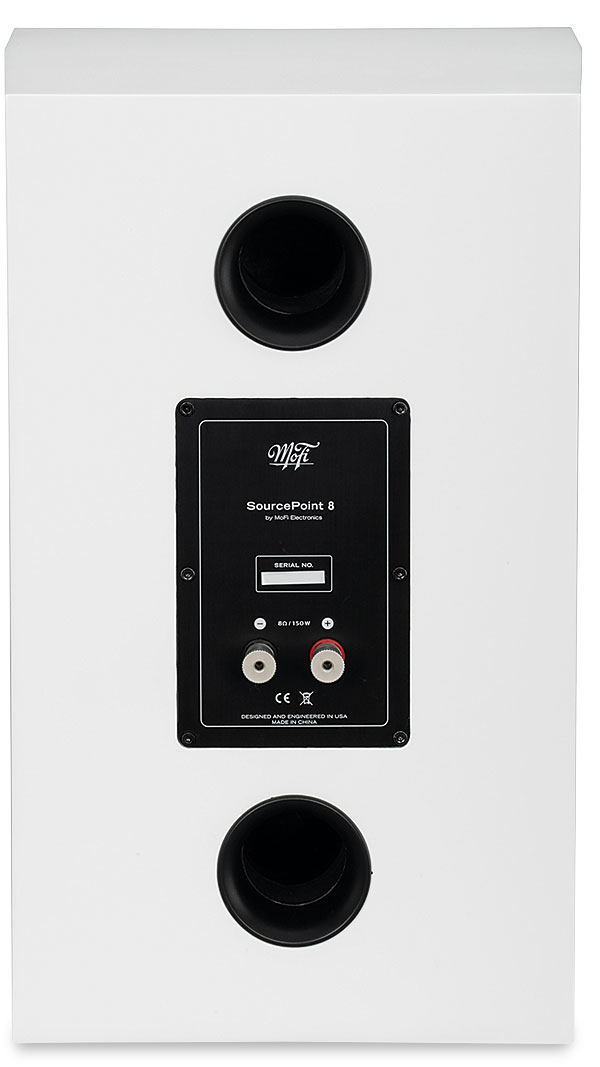 This makes for a very adept loudspeaker, able to play all kinds of music with a secure consistency, while underscoring the sense of fun and engagement the experience really is about. The SourcePoint 8s show that while coaxial drivers have their disadvantages, Jones is right in advocating their strengths. His driver underpins the concept of a loudspeaker 'talking in one unified voice', even when the listening distance is quite limited, so these speakers are an intriguing option if you're looking for a full-bodied performance but space is limited – not that they aren't equally capable of filling a larger listening room.
Their immediacy turned out to be well suited to the gravelly voice of Mark Lanegan on Bubblegum [BBQCD237; 44.1kHz/16-bit]. The droning guitar riff sounded dense and dark on 'Hit The City', as intended, and I was especially impressed with the authentically thick rendering of Lanegan's distinctive vocal. Moreover, there was enough space for PJ Harvey's backing vocals, which tail the main lyrics slightly, to be highlighted as well.
There's a murkier, improvised feel to most of the tracks on this 2004 album from the ex-Screaming Trees singer, which I've noticed doesn't translate well on every loudspeaker. But the SourcePoint 8 was up for it, possessing just the right sense of balance, adding a touch of gravitas both to the supporting bassline and the American singer's vocals on 'One Hundred Days'. Next to being a first-rate vocalist, Lanegan was a skilful lyricist and it was easy to appreciate this while being immersed in the busy pool of sound.
Cave Exploration
Unsurprisingly, as both albums have a similar tone, Nick Cave And The Bad Seeds' excellent Push The Sky Away [Bad Seeds Ltd; BS001CE] sounding equally absorbing. Most music mentioned here was streamed via Roon, but this is one of those albums which just gets better on vinyl. From the first notes on the turgid 'We No Who U R', spinning on a Pro-Ject X2 B [HFN Sep '22], MoFi's speakers fully immersed me in the melancholic mood that Cave always exudes – although this set is relatively upbeat compared to the downright depressing Skeleton Key which followed later!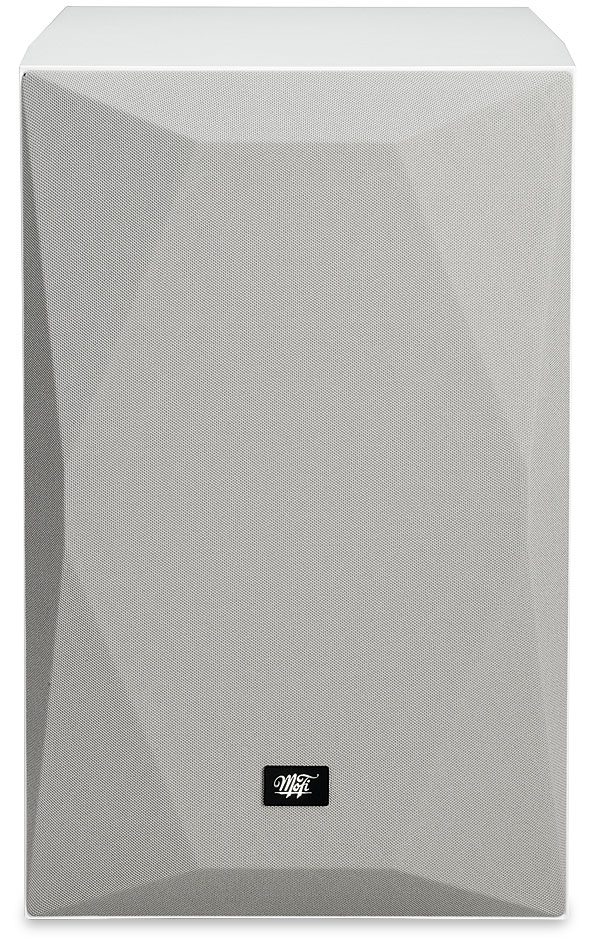 There's no criticising the speaker's ability to communicate rhythm and pacing either – important for every genre, but arguably more so when diving into the boundaries between jazz and what Westerners glibly call 'World Music'. There's a lot of those crossover subgenres explored on Jazz Is Dead 001 [JID001; 44.1kHz/16-bit], the first disc of a series from Adrian Younge and Ali Shaheed Muhammad putting modern jazz compositions in the limelight, and the SourcePoint 8 articulated the off-beat drumming on 'Distant Mode' and the counterpoint alto saxophone of Gary Bartz without sounding muddy or just plain wrong. Holding things together and presenting challenging compositions lucidly is what the speaker does well – it certainly kept the funky jazz rhythms on 'Conexão' flowing and got my foot tapping.
That the SourcePoint 8 doesn't swell the soundstage to an epic scale, but keeps it focused, works to its advantage with most albums. Playing music a tad more 'up front' and immediate – but never forced or brash – these MoFi cabinets typically kept me engaged, as if I was up close to the stage. Which is exactly where the fun is to be had.
Hi-Fi News Verdict
Taking Andrew Jones' devotion to coaxial driver design to a new level, the SourcePoint 8 packs a surprising punch for a modest box that's suited to both small and medium-sized rooms. Pair these stylish, technically innovative speakers with a capable amp, and you'll be served a listen that captivates with its immediacy. Thanks to its great coherence and pacing, you won't be able to stop dancing – in spirit, at least!