Lu Kang Audio Spoey230 Loudspeaker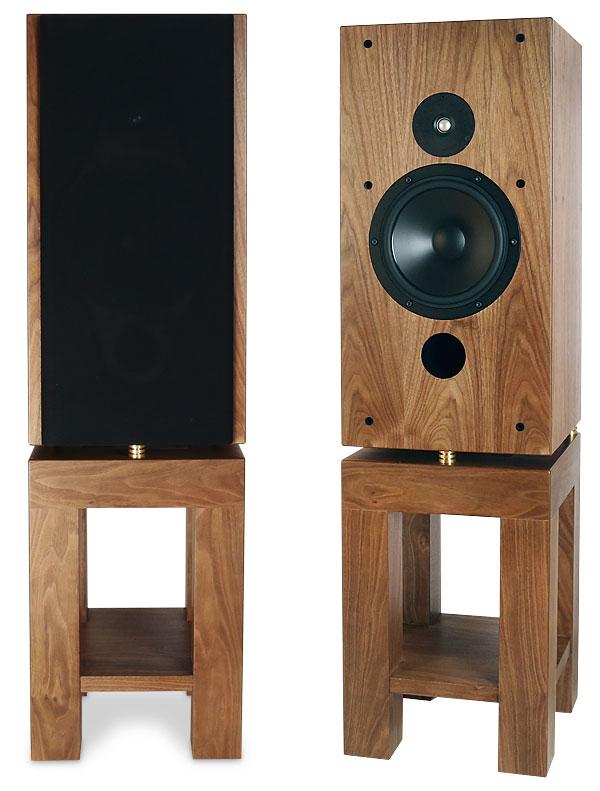 Designed and handcrafted by the father and son team at Lu Kang Audio, the Spoey230 is the heavyweight flagship standmount of this artisan range from Taiwan's Taipei City
The last time you bought a television you probably came across no more than five or six different brands. But what about the last time you bought loudspeakers? It's one of the joyful aspects of hi-fi: the industry is very broad here, supporting a diverse range of manufacturers with different design ideals, resulting in an equally diverse choice for enthusiasts.
Lu Kang Audio, freshly arrived in the UK via Whole Note Distribution, is a perfect example, being a homespun Taiwanese loudspeaker brand perhaps as far removed from the likes of Bowers & Wilkins and KEF as you might get.
A family business rather than a corporate behemoth, Lu Kang Audio currently builds only one range of speakers, the Spoey series (aka the SP series). This comprises just three models, all standmounts and all very much cut from the same cloth. Or, more accurately, wood.
Classical Cabinets
Available as standard in cherry, walnut or black walnut finishes (plus special order RAL colours), the Spoey230 (£6495 per pair) is the largest model in the series. Like its smaller stablemates – the Spoey200 (£5495) and Spoey155 (£4255) – it has the look of a 'classic' speaker, with a boxy aesthetic that'll surely find approval with devotees of classic BBC/Spendor marques. And while others might wish for a more modern style, few will quibble about the build quality and finish. Using a handcrafted cabinet made from braced 1in-thick MDF, beneath a real-wood veneer, and treated internally with 'acoustic foam', it feels exceptionally well put together and reassuringly heavy at 23kg. It's only the use of push-fix attachments for the supplied full-length black grilles, rather than magnets, that raised my eyebrows.
All models can be partnered with optional (heavyweight) wood stands, with the same veneer/RAL finishes available. Priced £995, these come pre-assembled and are probably one of the finest examples of 'matching' hi-fi furniture that I can remember. Much of their top surface is open, a design that Lu Kang Audio says 'significantly reduces reflections when compared to a solid-surface base'. Coupled with their open sides, these stands are somewhat reminiscent of the work of graphic artist M C Escher. Three bronze isolator feet are supplied to sit between speaker and stand – one placed centrally at the front and two at the rear corners, as pictured here.
The Spoey230 measures 635x322x305mm (hwd), but once installed on its stand reaches a shade over 1m, putting its tweeter likely at ear height. The stands for the smaller speakers are taller, to once again position the speaker at the optimum listening height.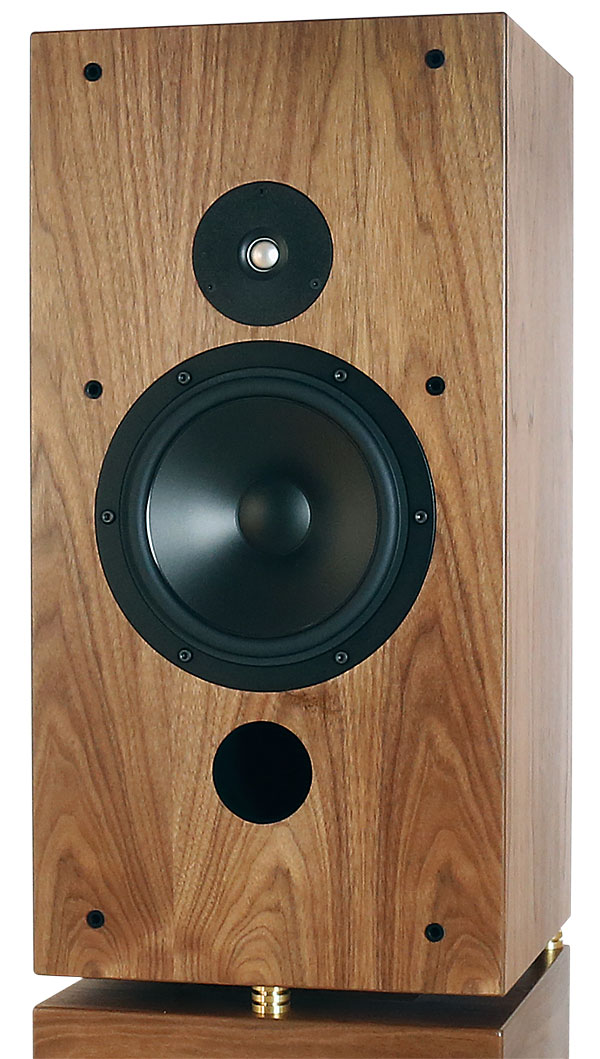 Two To Tango
Lu Kang Audio says its flagship is 'designed to offer modern floorstanding speaker performance in a monitor package'. To that end, it's a two-way model in a larger-than-usual cabinet. Making good use of the available baffle space is a bass/mid driver that's claimed to be 230mm (hence the speaker's name) – but this measurement actually includes the alloy chassis, so a more accurate figure would be 180mm including the roll surround.
This is partnered with a 19mm dome tweeter, where you might reasonably expect a bigger unit to better meet the woofer through the midrange. The simple first-order crossover – one air-cored inductor and one capacitor – is designed by Lu Kang Audio's Rox Shih and is notionally set at 2.3kHz.
Both drivers are sourced from Denmark, a nation whose GDP seems successfully based on the audio industry and Carlsberg lager. The high-frequency unit is from tweeter specialist Hiquphon, while the bass/mid is a 'custom' version of an AudioTechnology driver, the company launched by Ejvind Skaaning (also the founder of both Dynaudio and ScanSpeak).
The Hiquphon tweeter is its premium OW4 model, which features a six-step platinum-colour coating and multi-layer internal damping claimed to extend its response down to 2kHz, and up to 22kHz, with dispersion controlled via its shallow waveguide. For the woofer, Lu Kang's Rox Shi has combined AudioTechnology's C-Quenze 23I driver design with the company's Flexi series polypropylene cone. This driver is reflex-loaded via a central front-facing port, as is the case with the step-down Spoey200, although the entry-level Spoey155 has a sealed-box alignment.