Kudos Audio Cardea C20 Loudspeaker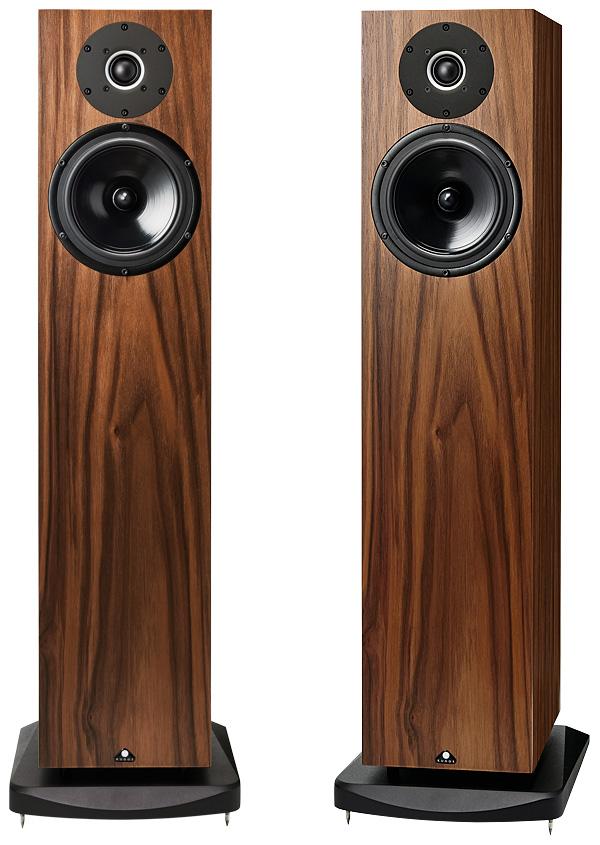 Arguably the most durable model in the Kudos catalogue, the C20 has witnessed a graceful 12-year evolution
As is so often the case, last time I was at a hi-fi show – c'mon, you remember shows – I was amused by the reaction of a visitor. Having listened to a fully active system using Naim electronics and a pair of Kudos Titan speakers, 'Hmmm,' he said to no-one in particular, and with deadpan seriousness, 'Not bad for a stand company…'. Well, stands may have been the beginnings of Kudos, but it's come a long way since then.
And in a way, Kudos the speaker company has come full circle with the Cardea C20. After all, Cardea was the first speaker range company founder Derek Gilligan offered back in 2006. The standmount C10 was the launch model, also now available in an updated form at £3500, while the floorstanding C20 we have here sells for £4000, in the same range of finishes: white, walnut, natural oak and black oak.
House Music
Those with a long memory may be looking at the speakers before us, and wondering why we're revisiting a model that first saw the light of day over a decade ago [HFN Nov '09] and returned – albeit in 'Super' form – some four years later [HFN May '13]. In practice so much has changed in the intervening years that this is a real 'Trigger's broom' job, the celebrated road sweeper philosopher from Only Fools And Horses once explaining that he'd used the same brush for his entire career: 'This old broom', he said, 'has had 17 new heads and 14 new handles'.
What's unchanged, however, is the way Kudos Audio designs its loudspeakers – with a background in music, and specifically PA systems, Derek Gilligan is a great believer in voicing his speakers by ear rather than measurement. And there's certainly a house sound here, a typically immediate, vivid presentation, which doesn't so much draw you seductively into the music as grab you by the lapels and demand that you pay attention to it.

The Cardea C10 and C20 are simpler than the flagship Titan models [HFN Feb '20], which sport direct terminals to allow the crossovers to be bypassed, and the drivers powered directly in an active configuration with an electronic crossover upstream of the power amplification. If you want to do that with Cardea speakers, you'll need to look at the £4000 Super 10A standmount or £5000 Super 20A with their 'patch bay' of 4mm sockets to the rear.
Plain And Simple
By contrast, the C20 has just a single pair of combination banana/spade/bare wire terminals down near the base of the rear panel, but even here the design is unconventional. Whereas some speakers either mount the crossover and terminals to the rear panel itself, or even use a moulded 'tray' for the terminals, Kudos mounts them on an inset panel made from the same high-density fibreboard as the main enclosure, which is then torqued into position to provide as solid a platform for the electronic components.
Wired to the crossover using the company's own KS-1 speaker cable – yours for £30 per mono metre – are drive units developed in co-operation with Norwegian SEAS. These comprise a custom version of the SEAS Crescendo K2 29mm tweeter, and a 180mm mid/bass unit with a coated paper cone, and as open a chassis as possible. Both drivers and crossover are designed in accordance with Gilligan's 'keep it simple' philosophy.
With its rated 88dB sensitivity and 8ohm nominal impedance, the C20 is hardly the trickiest of loads for an amplifier, and at 20kg apiece the speakers are manageable for most of us. They come with their 'floating' plinth – onto which the downward-facing reflex port vents – ready attached, so it's just a matter of screwing in the high-quality spikes provided, levelling and positioning them, and connecting them up.

Absolute Riot
Standing 92.5cm tall, they should be fine for the preferred listening position PM comments on in his Lab Report – unless you have an especially low chair – and I'd concur with his suggestion that the supplied grilles are best avoided if you want to experience the full vitality of the presentation here. A number of amplifiers were pressed into service during my time with the C20, including my usual Naim Supernait 3, and in every case the speakers proved both revealing of the character of the different amplification while also easy-going enough not to emphasise any quirks of these upstream electronics.