Klipsch La Scala AL5 Loudspeaker Roy Delgado
Roy Delgado
'There are always incremental improvements to be made with our loudspeakers,' says Klipsch's Principal Engineer Roy Delgado. 'The acoustic horn and compression driver are always up for review. For me, a properly designed horn has the same goal as an amplifier – both should act like wire with gain – so a horn is essentially an acoustic amplifier. Therefore as the efficiency of the system increases, it moves more precisely in relation to changes in amplitude, and is thus more faithful to the input signal.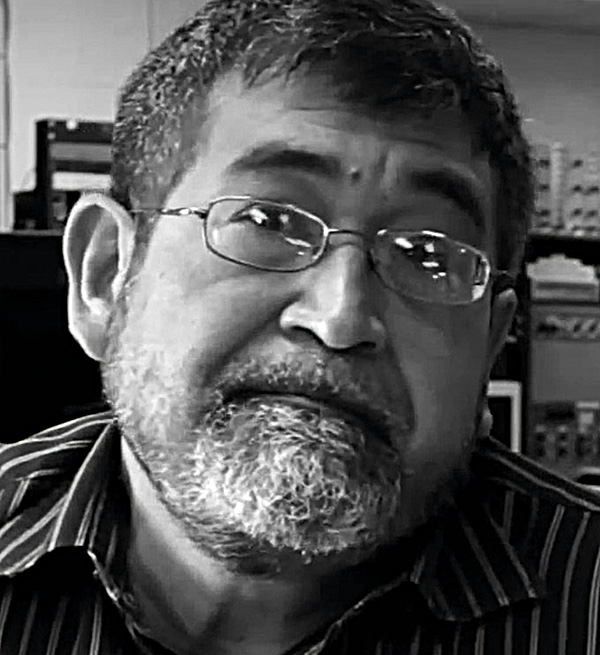 'Because the system operates further inside its linear operating range, there is no smoothing of the signal, so offers higher resolution. Well designed horns don't really present a problem with properly designed crossover networks, and the only major cabinet design challenge is when the speaker incorporates a low frequency horn.'
The motivation for developing the La Scala AL5 began when a new, high-efficiency tweeter came across Roy's desk. 'It's very hard to find a high-sensitivity tweeter that can keep up with the LF section of either the Klipschorn or La Scala. I found a way to mate it to a Tractrix horn – it remains a longstanding Klipsch goal to use Tractrix in all our products.
It passed our battery of tests and sounded very good, too. This new tweeter, along with the opportunity to revoice the La Scala's crossover network was the nugget of an idea that led to the project. There are always new concepts coming along to further the art and the science of Klipsch loudspeakers.'