James Taylor: Sweet Baby James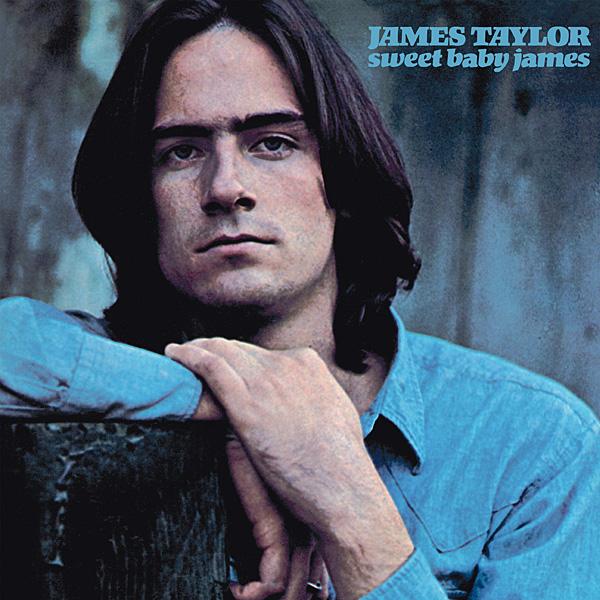 The young singer-songwriter saved his career with this sophomore album, recorded in Los Angeles in a matter of mere days and bumped up to 11 tracks at the last minute to secure a label payday. Fifty-two years later it's lost none of its explosive power
No pain, no gain. It's fair to say that you don't have to be sad, or mad, to make a multi-million-selling singer-songwriter album – but sometimes it helps. And before his career-igniting second long-player was recorded at the end of 1969, Boston-born James Taylor had endured moments where both adjectives applied.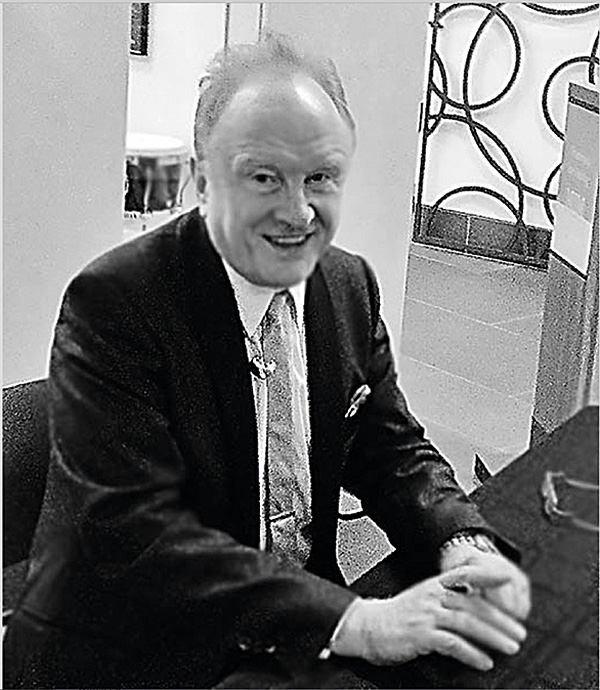 Still only 21 when the record was made, he had twice spent spells in mental institutions, the first at just 17, and the second on his return from London in 1968, where he had recorded an unsuccessful debut album for The Beatles' Apple label. By that point he'd become addicted to heroin and methamphetamine. and checked himself into a mental health facility in Massachusetts for five months to recover.
Confessional Style
While there he discovered that an old friend, Suzanne Schnerr, had taken her own life after being put in isolation at a similar establishment. It had happened while he was in London, but no one had told him, reluctant to disturb him while pursuing his big break and making his debut album. Those experiences were channelled into what would become Taylor's breakout hit single, 'Fire And Rain': 'Just yesterday morning they let me know you were gone/Suzanne the plans they made put an end to you'.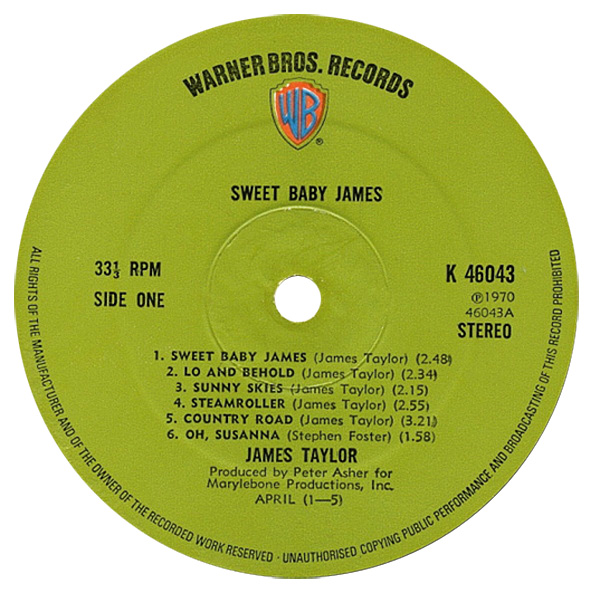 Later in the same song he referred to his struggles with addiction and appealed to a higher power: 'Won't you look down upon me, Jesus/You've got to help me make a stand/You've just got to see me through another day/My body's aching and my time is at hand'.
While it's fair to assume that the majority of people who bought that single and the album, 1970's Sweet Baby James, didn't have personal experience of addiction or mental health issues, his confessional style of sparsely arranged balladry resonated with a generation of listeners. And his brand of soul-baring, deeply personal songs, like those of his friend and contemporary Joni Mitchell, chimed loudly with a post-hippy generation keen to do more than just tune in, turn on and drop out. Instead, the were prepared to let music help them face up to negative emotions, rather than dance or trip away the heartache.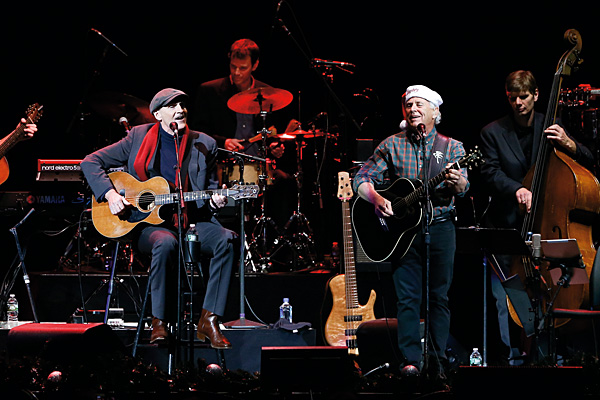 Apple Bites
Even after Taylor had got himself back on a more even emotional and mental keel, he was still struggling in the months before the release of Sweet Baby James. He had originally gone to London in late 1967 after The Flying Machine, the band he had formed with guitarist friend Danny 'Kootch' Kortchmar, had broken up, and taken a demo to Peter Asher, brother of Paul McCartney's then girlfriend Jane Asher and A&R man for the band's new label Apple.
His songs certainly impressed Peter Asher. 'He was a brilliant, somewhat eccentric, close-to-genius musician', the Englishman would later say in an interview with Rolling Stone, 'and he was clearly one of those people who sometimes thought a bit too much for his own good'.
The Fab Four were impressed too: George Harrison even pilfered the title of Taylor's song 'Something In The Way She Moves' to start his own, rather more famous composition. But commercial success was not forthcoming, possibly due in part to the fact that by the time his self-titled debut was released in December 1968, Taylor was back in the US in hospital and unable to promote it.
Further challenges lay in his path, not least another spell in hospital when he broke both his hands and feet in a motorbike accident. Where there's a will, though, and while convalescing Taylor wrote another collection of songs and managed, with Asher's help, to set up a new deal in the US with music label Warner Bros.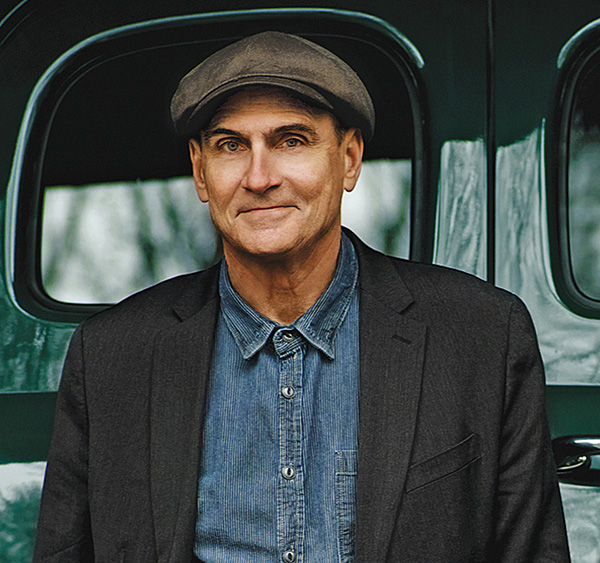 California Dreaming
Moving west to Los Angeles, the singer and Kootch began jamming with another East Coast refugee, Carole King. This new friendship would end up being professionally as well as personally beneficial.
It's just as well Taylor made a few friends in Los Angeles, because when he went into the studio in December 1969 to record Sweet Baby James, he was technically homeless. Sofa-surfing, in modern parlance, he was crashing at Kootch's place or with his manager and now producer, Tony Asher. He was also penniless and desperately needed this record to be a success – or he might not have been able to continue chasing his dreams of a career in music.